Developer Sam Nicholson (center) wraps his arms around his two friends, Matthew Dull (left) and Nick Cerofeci (right), as the team that is currently working to develop the Paddle app and a Kickstarter profile for investments. The app's release date is scheduled to hit Google Play and the Apple iOS store this December. Photo courtesy of Sam Nicholson
When COVID-19 hit, summer plans became things of the past. Artists canceled tours, entertainment companies postponed festivals and the music industry struggled. But sophomore Sam Nicholson found a way to bring some of the entertainment back.
During stay-at-home orders, Nicholson began the development of a new app called Paddle that combines music streaming and social media to allow users to share musical suggestions on an Instagram-like feed.
"There's so much music out there that it's almost like a sea of music, and when you're on a boat in a sea — or any body of water — the paddle is the tool that you use to navigate through the waters," Nicholson said. "So the app Paddle is your tool to navigate through the sea of music."
While apps like Spotify, SoundCloud and Apple Music allow users to discover music, there is no specialized app to share the music a user discovers. Although it is possible, for example, to share a link to a song on Apple Music through text, email or another social media platform, unless the recipient also has an Apple Music account, they are unable to listen to the entire song.
Paddle, on the other hand, is designed like a typical social media platform with the ability to like and share music, follow other profiles and customize a user profile.
"It's an awesome thing to [share songs and bond] with people in person, but now, with COVID-19, you aren't always face-to-face with people, and there aren't any platforms designed to share music back-and-forth with friends," Nicholson said. "So I wanted to create a trusted place for people to do that."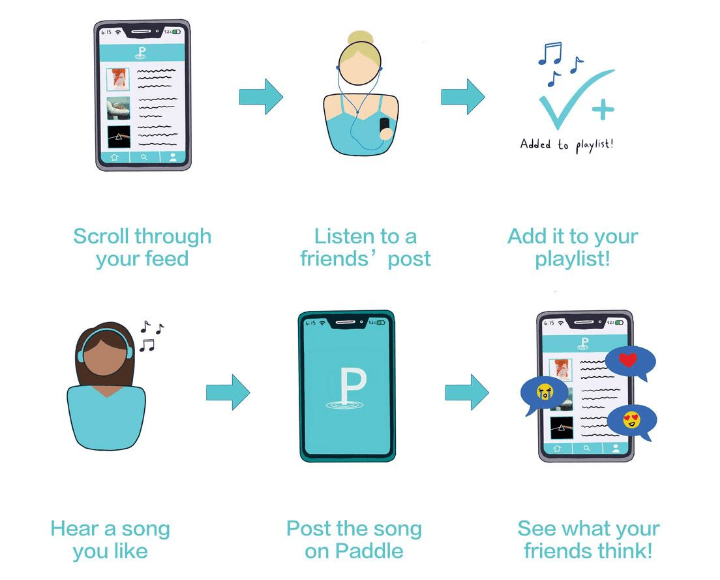 Nicholson created a Kickstarter for the app's production July 14, bringing in over $10,000 toward the company's goal. There are rewards available for people who invest in the app, including accessing the app early, earning the status of certified music critic once the app is launched and receiving a lifetime subscription to the application.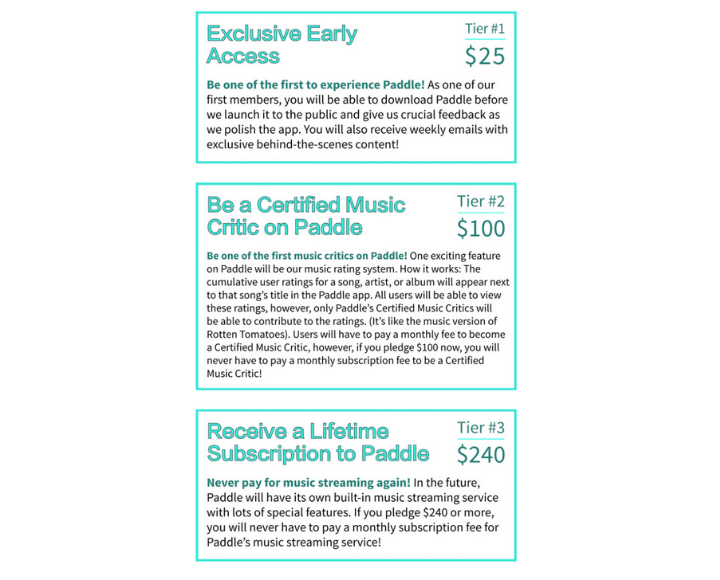 'We are planning on launching the app early to Pepperdine before launching it to the public," Nicholson said. "There will be an access code where students can download the app before it is launched on the Apple iOS store and Google Play."
In light of COVID-19's impact on the music industry, Paddle will also be donating 10% of all pledges after the goal is met to the MusiCares COVID-19 relief fund.
The app is set to launch on the Apple iOS store and Google Play this December.
_________________________________
Follow the Graphic on Twitter: @PeppGraphic
Contact Umeesha D'Alwis by email: umeesha.dalwis@pepperdine.edu