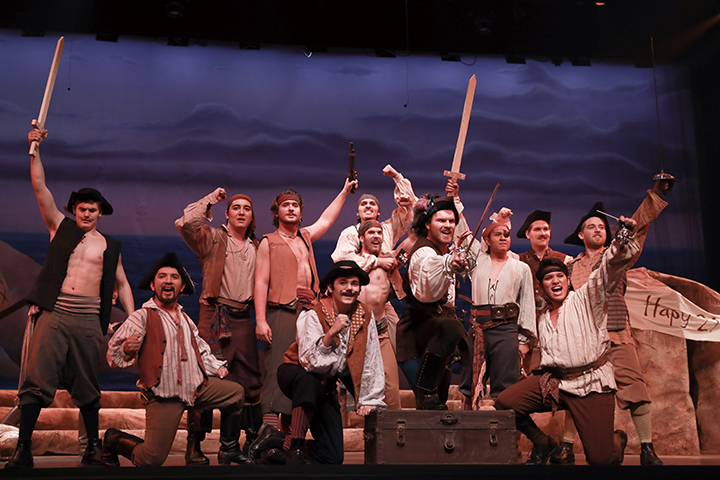 Photos by Cici Liu
The Flora L. Thornton Opera Program, part of Pepperdine University's Music Department, presented "The Pirates of Penzance," Wednesday Feb. 21 through to Saturday Feb. 24 at 7:30 p.m. at Smothers Theatre. The stage was filled with lights, student-made scenography and performances by Pepperdine's own, including the Pepperdine University Orchestra.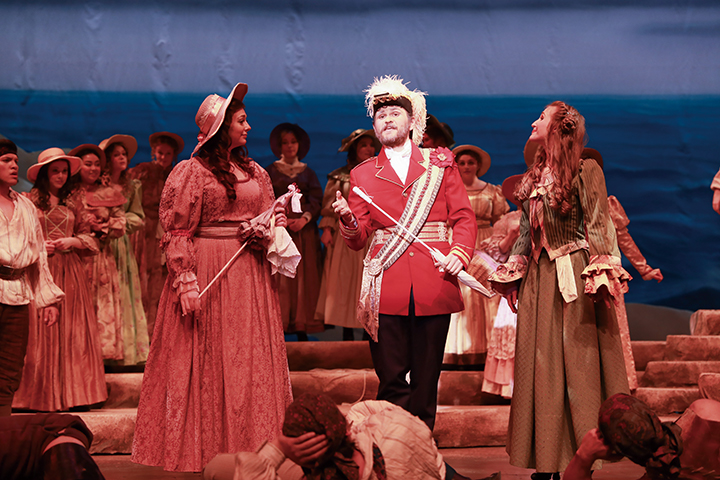 The musical, a Victorian comic opera in two acts crafted by W.S. Gilbert and Arthur Sullivan, follows the journey of Fredric, an apprentice to a group of warm-hearted pirates who falls in love with Mabel, whose father disapproves of pirates.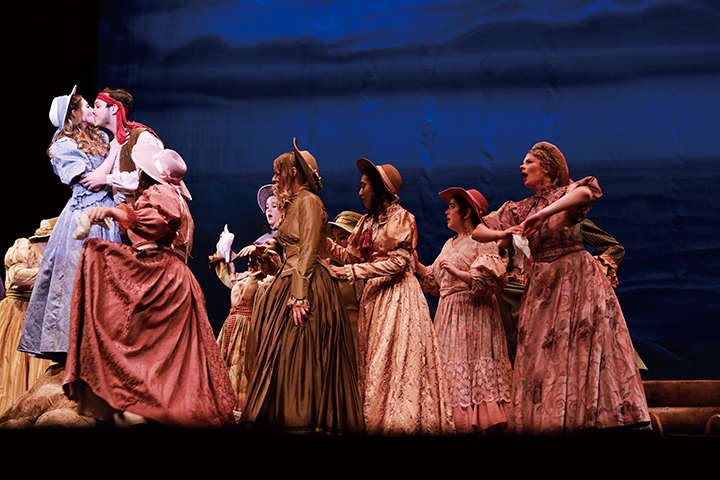 Two different casts made their way into the stage; the Orange Cast performed Wednesday and Friday, and the Blue Cast performed Thursday and Saturday.
Director Henry Price, who arrived at Pepperdine in the Fall of 1993 and is retiring after "Pirates," said what makes the staff unique is their "joyful spirit," according to the program. Renowned director and choreographer Dorothy Danner agreed, saying the cast is "magnificent," and she has "never experienced anything like [their] spirit."
"That is what makes them so special," Danner said in the program.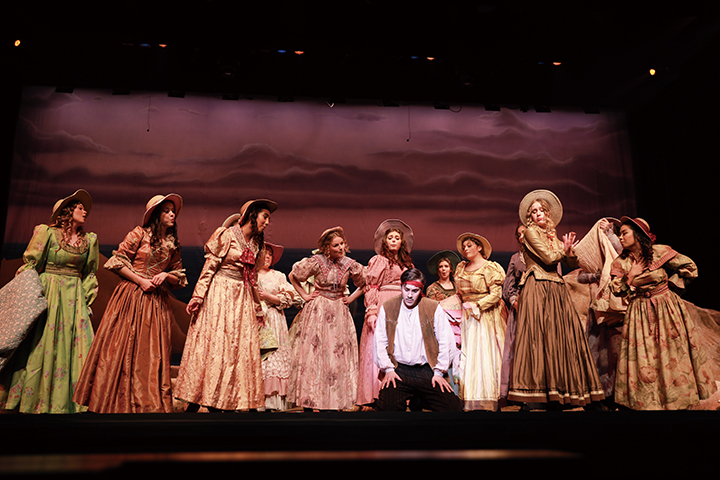 Professor Keith Colclough was the assistant director of the show, and Tony Cason was the conductor. Cason said the opening of "Pirates" on Wednesday night was unprecedentedly well-received.
"That's the best opening night we've had since I've been here, and this is my thirteenth year," Cason said after the opening performance. "The best opening night."
Although the rehearsal process lasted more than two months, the cast had only three rehearsals prior to Wednesday's opening performance. By the end of Wednesday night, Saturday was already fully booked, he said.
"How can you not be excited about that?" Carson said.
Sophomore Angelo Silva, who played Frederic on the Orange Cast, said it's always "amazing" on-stage.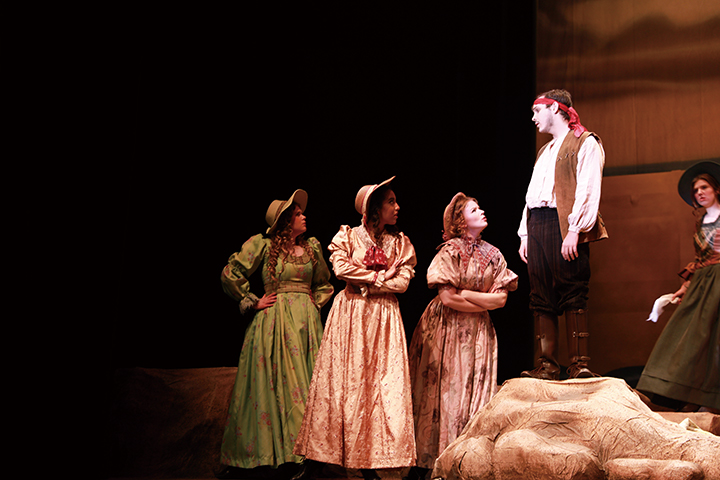 "So much adrenaline," Silva said. "So much joy, so much excitement. You can't describe what it's like to perform."
Senior Hailey Hoffman, who played Mabel on the Orange Cast, agreed. "I'm completely ecstatic that it was such a spectacular show," Hoffman said.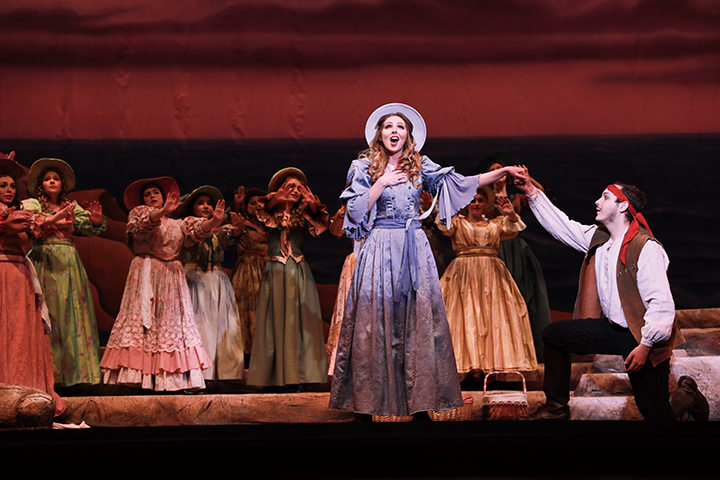 Freshmen Sergio Velazquez and Jeremy Serbe said they enjoyed watching the show.
"I thought it was a very entertaining play," Velazquez said. "It was very comedic. And the [orchestra] performed very well as well."
Serbe, who is in the Chamber Music Program said he was excited to see all his peers "acting ridiculously on stage."
"I loved it," Serbe said. "They weren't afraid to make fun of the music, which I thought was funny. I sing with all of them."
Adam Campbell, a visitor who came from Los Angeles to see the ensemble, said he hadn't seen any opera before this one.
"I thought it was pretty funny," Campbell said. "It was more than what I expected it to be and the production was really good."
The performances of "Pirates" were all dedicated to the memory of former Pepperdine president and chancellor Norvel Young and former first lady Helen Young, who helped establish the opera program in the 1990s.
Hoffman said the show wouldn't have been the same without the direction, input, energy and enthusiasm from Price, Cason and Associate Choreographer Sandy Roveta.
"Their energy [and] passion for the arts is contagious, and it really shows in the overall finished product of the show," Hoffman said. "I'm immensely grateful for all the time that I've worked with them."
Hoffman said she felt especially honored to be a part of Price's last production.
"I'm really honored to be in this position," Hoffman said. "It was a spectacular experience that I'll never forget, and [that] I will carry with me."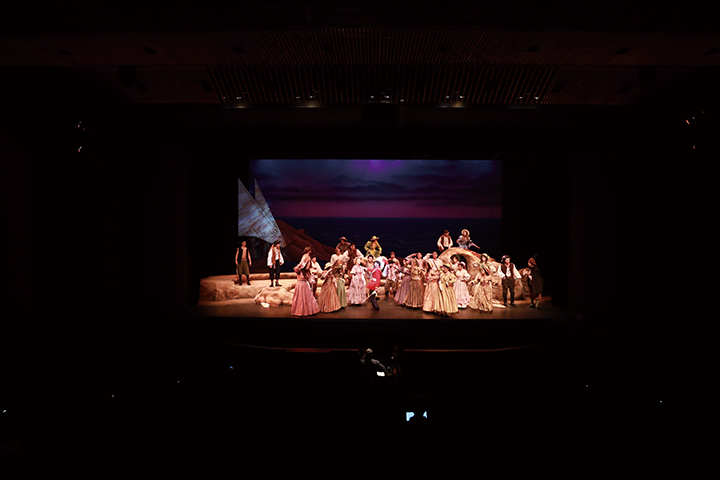 The next play by the Pepperdine Theatre Department will be Euripides' "Medea," adapted by Ben Power and directed by Bradley Griffin, which will be showing April 4-7.
___________
Follow the Pepperdine Graphic on Twitter: @peppgraphic