Logo courtesy of Student Affairs
A new certification is in the works for students hoping to educate themselves and others on Step Up.
The new Step Up training certification will soon allow more students to become advocates for one another's health and safety, specifically in the area of sexual misconduct. Pepperdine originally implemented Step Up as a way to encourage bystander intervention in situations of "academic misconduct, alcohol abuse, depression, hazing, relationship abuse, and sexual assault" according to the Community Pepperdine website. Its main goal is to help students notice the initial signs of an escalating issue and empower them to take action.
"The Step Up! Certificate Program will engage, educate and empower students to be agents of safety and support here at Pepperdine and beyond," Title IX Coordinator La Shonda Coleman wrote in an email, "In solidarity with our university's mission, this program will strengthen students for lives of purpose, service, and leadership to combat all forms of gender-based harm. I believe there is a pressing need for benevolent leadership in our nation and our world. It starts here, with us. I pray that students will seriously consider and decide to participate in this transformative leadership program."
Individuals who seek to gain their certificate are educated on a variety of topics, such as recognizing sexual assault, state and federal laws and using their friendships as "leverage" to successfully intervene, Coleman said.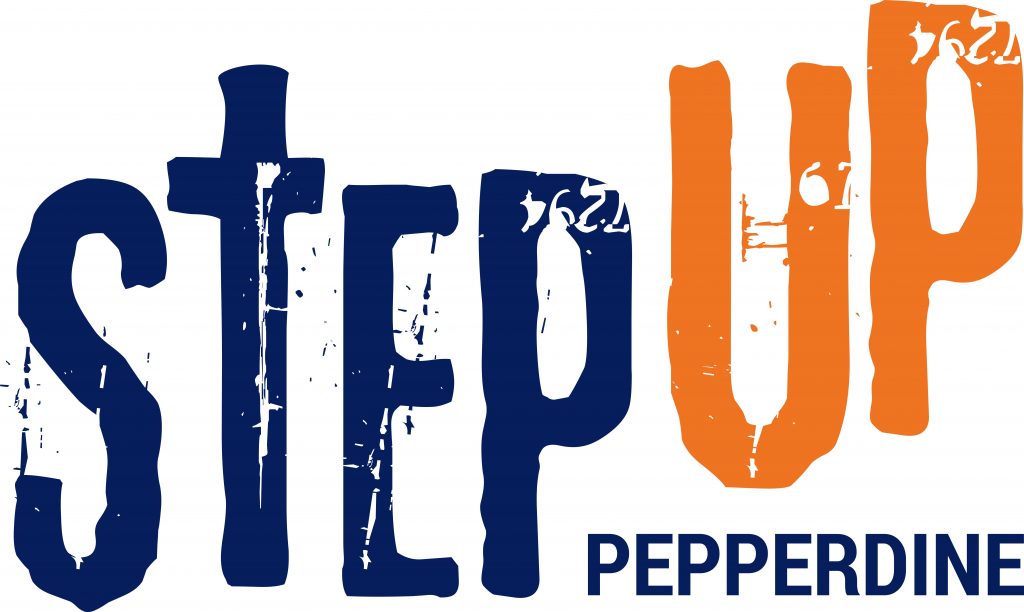 Coleman also said that she believes this program will "normalize the [sexual misconduct] conversation" among students and give them a safe space to support one another.
The program does not yet have a determined number of hours that need to be completed in order to gain the certificate but Coleman said there will likely be a system of levels set in place. Step Up will also be working with other departments such as Public Safety and Intercultural Affairs to provide additional information and support.
According to Coleman and Health and Wellness Education Coordinator Allie McIntosh, this is the only certification of its kind on campus. Step Up coordinators encourage students to get involved in earning their certificate regardless of grade level or a busy schedule. There will be training sessions offered throughout the school year so it is never too late for someone who is interested in participating.
Senior Jordyn Berry, RA and leader in the Step Up program, said she "started realizing this issue was so prevalent" after her own experiences with sexual assault in eighth grade and again at the start of college.
"I wanted to be a part of acknowledging [sexual assault] and making people aware if they're doing it or if it's happened to them," Berry said.
Berry expressed confidence in the Step Up Program's continued effectiveness, including the implementation of the new certificate.
"With Pepperdine doing this and taking such an initiative, it makes everyone feel safer," Berry said. "It has just made the overall community so much more homey and so much more comfortable."
Pepperdine freshmen were recently introduced to the Step Up program through house-wide meetings with student leaders and faculty members.
"I think it's good they're doing the certification because it gets people educated and the more educated people are, the more aware they'll be about all these problems," freshman Areeya Kunawaradisai said.
Kunawaradisai also said it is good for Pepperdine to be taking these precautions during the age of the #MeToo movement.
Step Up faculty are confident that this new addition to the program will affirm the university's core Christian values of service, advocacy and leadership. Students who complete their certificate will have the necessary tools and knowledge to prevent sexual misconduct that can be carried with them through their time at Pepperdine, while studying abroad and into their careers.
Students wanting to earn their certificate or hear more about the program can contact Allie McIntosh at allie.mcintosh@pepperdine.edu, (310) 506-4414.
_______________________________________________
Follow the Graphic on Twitter: @PeppGraphic