Photo courtesy of Pepperdine Athletics
For Pepperdine Men's Cross Country and Track sophomores Patrick and Tim Wells, running has been a part of their lives since they were young. From competing together in their hometown of nearby Burbank to running together at the collegiate level, running will always be the bond that connects this set of twins.
The brothers' parents inspired them to become active at a young age.
"Our parents helped us a lot with getting active," Patrick said. "They are really big role models for us. We also used to do a lot of 5Ks in elementary and middle school."
In middle school, Tim and Patrick began to compete in track.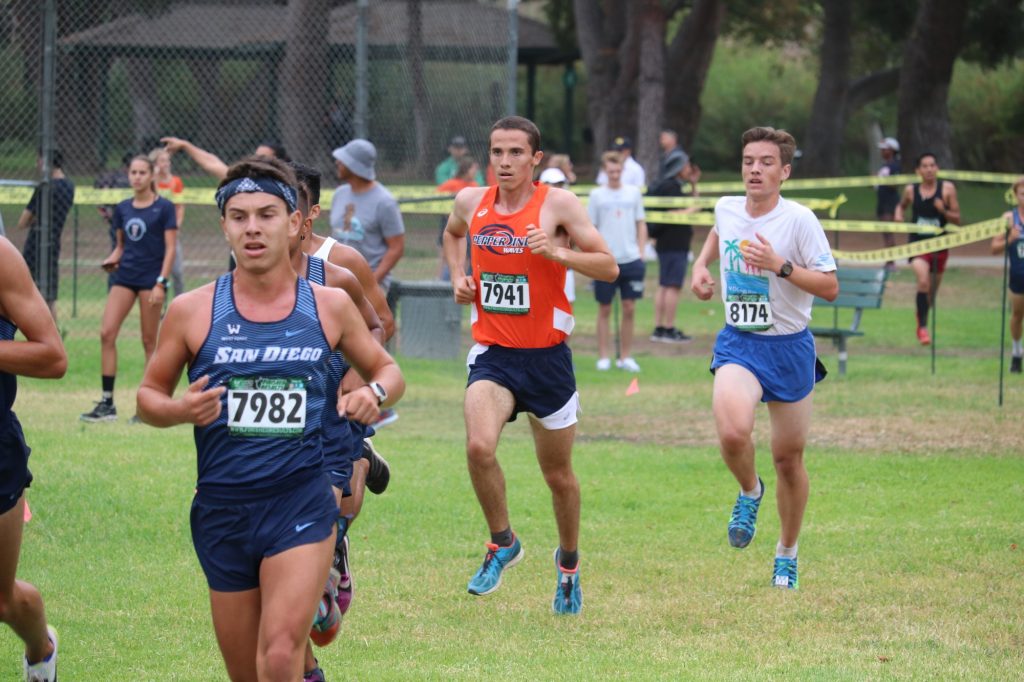 "We competed in the local track meets for the middle school, then in high school we joined the team," Tim said. "We realized that we were pretty good at [running]. So we continued for the full four years to see what would happen, and here we are now."
They also competed in soccer in middle school and at John Burroughs High School, but ultimately chose to stick with running.
"We liked [running] better," Patrick said. "For running, you don't have to rely on a team. It is on you to perform well. You have to put in the work and you don't have to get mad at the referee or a coach."
The Wells brothers are constantly training to improve their personal records. In order to ensure they are doing the best for their bodies, the brothers cross train together with duathlons. Duathlons are races that consist of a two-mile run and a 12-mile bike ride followed by a three-mile run.
"We went to some national championships with duathlon," Tim said. "We were able to make it to the World Championships. I made it once and Patrick made it twice."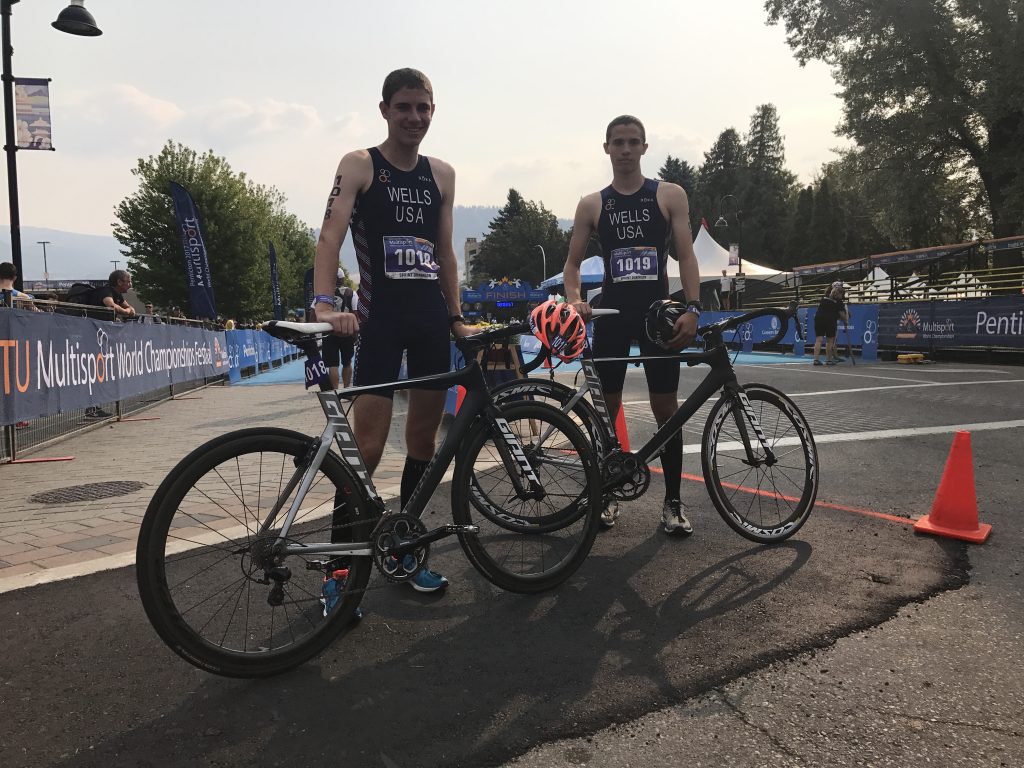 Photo courtesy of Tim Wells
Tim and Patrick have always been close and shared the same passions. For this reason, they both decided to attend college together at Pepperdine, where they study Sports Medicine.
"We mainly have the same passions," Patrick said. "I know some brothers and sisters dislike each other, but we have always been friends and have been close. We never really separate that much. We are rooming together and we do pretty much everything together."
Cross Country and Track Head Coach Robert Radnoti expressed his confidence in his choice to recruit the Wells twins.
"When we recruit, it's often a family affair and the Wells' family is wonderful," Radnoti said. "Sometimes it takes a little while to get adjusted to college academics and athletics and the twins are on their way to making a good adjustment and are a pleasure to have on the team."
This fall, the Wells brothers compete in their second cross country season with the Waves. For each cross country meet, the men's team runs an 8K, which equates to 4.9 miles. In the spring, the Wells twins compete on Pepperdine's Men's Track team. Tim competes in the 5 and 10K (3.1 and 6.2 miles) events and Patrick is a mid-distance runner who competes in the 800 and 1500M events.
"[Collegiate and high school competition] differs greatly in cross country because the distance changes," Patrick said. "In the southern section we do three-mile races and in high school, you basically bump it up another two miles, to about five miles. So you have to really be concerned about different paces."
This season, Tim expects the team to move up in their conference.
"The team is a lot stronger. We have a lot faster times and everything is looking pretty good so far," Tim said.
Tim was injured midseason of track, suffering from a muscle strain in his left calf. Said he looks forward to competing in his first full season of track with the Waves.
"[Last season] was our first season of track in college," Patrick said. "So it was really interesting to get used to that aspect of college meets. The races were great and we had a great time at the races."
The special bond shared between twins is something very few can relate to. Patrick and Tim both believe that having a twin means that there will always be someone by their side to support them and push them toward their goals.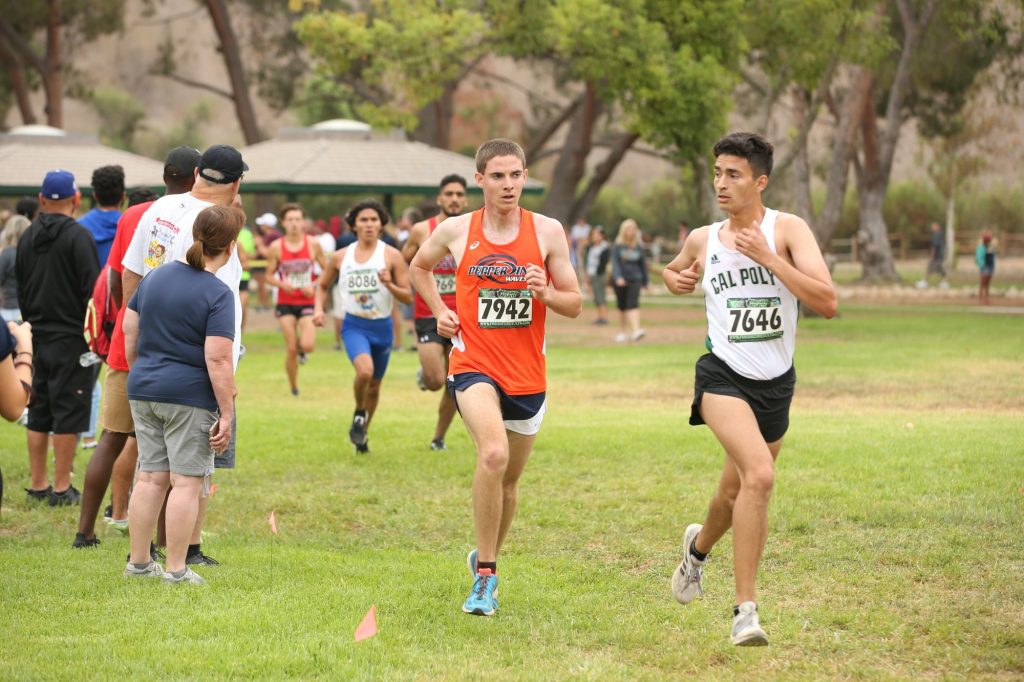 "You always have someone there and someone to help you," Patrick said. "You are never alone."
"[There is] always someone to push you, to strive and get better [together]," Tim said. "It's always a competition, a little rivalry."
Be sure to stay updated on the Men's Cross Country team as they begin their conference Oct. 27 in Provo, Utah at the WCC Championships.
______________
Follow the Graphic on Twitter: @PeppGraphic