Photos courtesy of Pearce Quesenberry
In 2008, a curly haired 10-year-old was diagnosed with brain cancer: Medulloblastoma, to be exact. She had two options: follow the traditional five-year treatment plan with a high chance of failure or pursue a new "high risk, high reward" experimental treatment. That brave curly haired 10-year-old is now Pepperdine senior Pearce Quesenberry.
Around the same time as Quesenberry's diagnosis, nine women founded the world-renowned organization, Stand Up to Cancer. Journalist and co-founder of Stand Up to Cancer, Katie Couric, was investigating treatments for pediatric cancer at the time. Her research brought her to Children's Hospital of Philadelphia where Quesenberry was receiving treatment.
"That summer Katie came to the hospital and did a whole piece on me," Quesenberry said.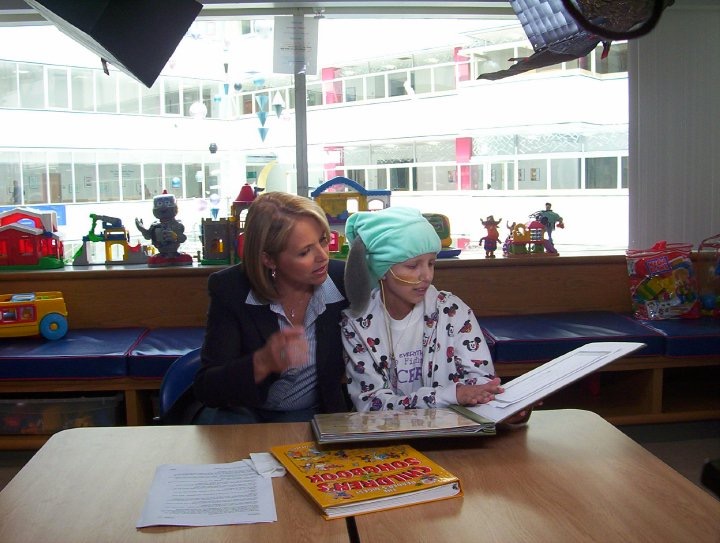 This was the first time their paths crossed.
"Basically that whole concept of 'high risk, high reward' is what a lot of Stand up [to Cancer] is founded on," Quesenberry said.
Quesenberry discovered she had cancer after months of severe headaches. During a fateful trip to the E.R., doctors discovered a "large lemon-sized" tumor in the back of her brain. She immediately underwent emergency surgery, and her family began to look at treatment options. At the age of 10, her life changed overnight.
"I was given enough radiation as a 10-year-old girl to knock out a 350-pound-man," Quesenberry said.
Quesenberry's treatments were so intense that she stayed in the hospital for a month after only four days of chemotherapy. Doctors then monitored her health following the treatments.
"I lived on a floor in the hospital with 80 other kids dying of cancer just like me," Quesenberry said. "It just became my normal."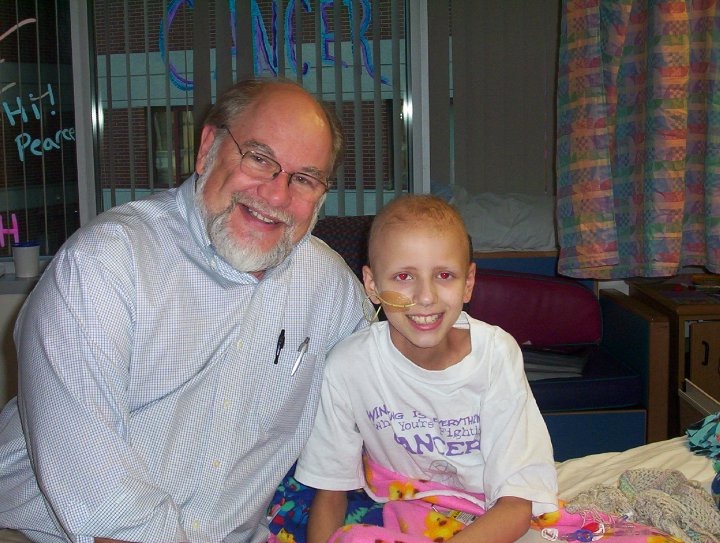 Following chemotherapy treatments, Quesenberry was not healthy enough to return to school for about a year. During this time, Quesenberry says she dealt with a lot of survivor guilt.
"Seeing my friends die and knowing that I'm still alive, how the heck is that fair that they died, but I'm still here, and I have to do this life that they weren't given?" Quesenberry said.
On Stand Up to Cancer's website the company states, "We won't stop until every cancer patient is a cancer survivor."
Every two years the organization hosts a telethon to raise money for "promising and ambitious research." Quesenberry has been attending the telethons since she met Couric in 2008. Since Stand Up's start, Quesenberry has been a part of the organization.
"Ever since then, I've just been a patient advocate and then a survivor advocate for Stand Up, and I've participated in all the events, and I've gone to every telecast since," she said.
In June, The Hollywood Reporter ran a story on Quesenberry after meeting her at a Stand Up to Cancer photo shoot. Additionally, this past summer, Quesenberry interned for Stand Up's communication agency. She helped organize their telethon and their first-ever digital live show, which aired on Facebook, Youtube and Twitter. This telethon was their most successful yet, raising $123 million. Quesenberry said she found the experience fulfilling as both a cancer survivor and a Public Relations major.
"Well, getting sick was kinda my first look into the whole public relations world, or I guess the non-profit aspect of it, and the good that it can do and telling stories," Quesenberry said. "That's when I kinda fell in love with that."
Quesenberry says cancer survivors deal with physical and emotional pain long after their treatments have ended.
"When my first boyfriend broke up with me, I would get so upset, but then I would also be mad at myself for getting upset over a boy when kids are dying of cancer," Quesenberry said.
Quesenberry said she feels there is not enough assistance or awareness for the emotional weight cancer patients carry.
"Just because you don't have the same physical issues, there's still so many long-term effects that come from treatment and that come from having a disease," Quesenberry said.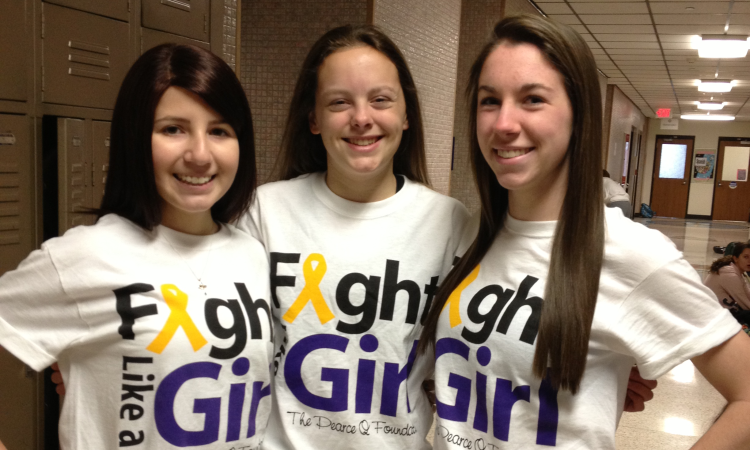 Quesenberry deals with the emotional weight by giving back through her own foundation, the Pearce Q. Foundation, and through her work with Stand Up to Cancer.
"Being a part of the organization for 10 years, I have seen so many patient stories come out of doing Stand Up treatments and living to tell their stories," Quesenberry said.
_____________
Follow the Pepperdine Graphic on Twitter: @PeppGraphic