Photos by Lawrence Liu
The department of Intercultural Affairs (ICA) partnered with the Pepperdine Volunteer Center (PVC) and the Health and Wellness Center to host Peace, Hope and Justice Week, going through Friday, promoting unity and equity.
The week began on Martin Luther King Day as students participated in a National Day of Service by partnering with L.A. Works. Each day of the upcoming week will feature a speaker or panel discussion promoting the ideals of peace, hope and justice.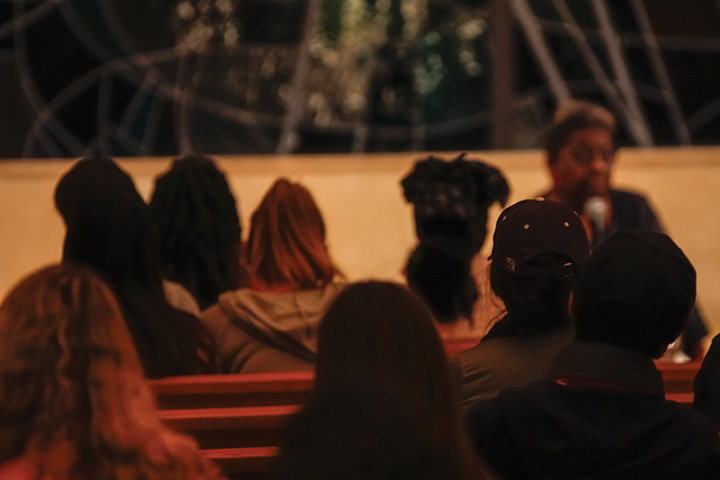 David Humphrey, Associate Dean of Student Affairs for Diversity and Inclusion, has played a big role in coordinating the events of the week.
"This week provides us woth the oppurtunity to dig deep into ideas of justice, ideas of healing and reconciliation and how healing must come before reconciliation," Humphrey said. "It allows us to talk about all perimeters of injustice, not just environmental, but also food justice, racial justice, gender equity and gender identity."
The week began on Martin Luther King Day, also recognized as National Service Day. Katie Conklin, a senior and student employee for the PVC, spoke about the inspiration for the week-long event.
"It always starts on Martin Luther King Day because he was so service based and he dedicated his whole life to equality, peace, hope and justice," Conklin said. "So it's just a cool way that we can give back and honor the things that MLK did."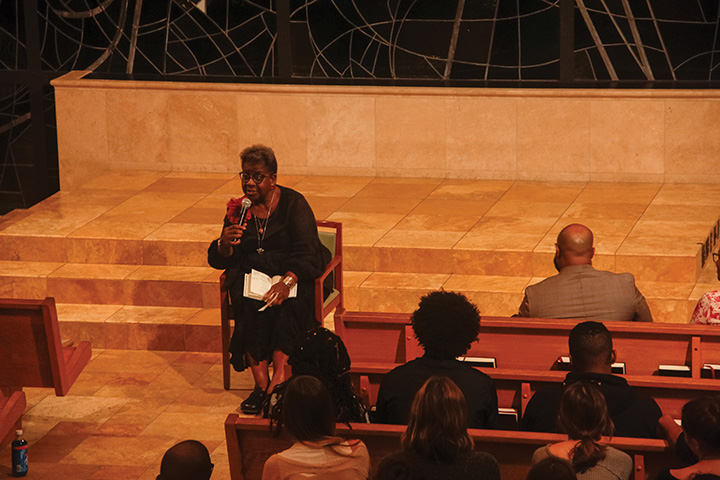 To kick off Peace, Hope and Justice week this year, around 25 to 30 Pepperdine students joined forces with L.A. Works to help organize and clean Lincoln High School on Monday. Senior student Chris Zhao was one of the volunteers who chose to spend their holiday lending a helping hand.
"It was really inspiring seeing everyone gathering together to help out. It's just for a good cause as a whole," Zhao said.
Jean Michel Habinza, Graduate Intern for the PVC, explained how this year's theme of "Living out God's Call for Justice" will be incorporated into the week.
"So what we are trying to do is, first of all, raise awareness about the different issues that are happening around the world, but also here in the U.S.," Habineza said. "Not as a way for people to feel sad and hopeless, but for people to know that they have a calling."
This theme will be incorporated into the week over a range of different subjects. Click here to see the online schedule for the week (although some online details are not updated). Continue below for updated details.
"I hope that this [week] can be a laboratory for conversations related to resistance and related to healing in all areas of injustice," Humphrey said. "I hope that students will be impacted by the conversations that are held in those spaces and compeled to pursue justice."
_______________
**indicates details updated from the online schedule
Tuesday:
MLK Chapel, 6 p.m., Stauffer Chapel—Convo credit included
Pepperdine alumna Dr. Catherine Meeks will be giving a talk entitled "How do we live out Dr. King's legacy?"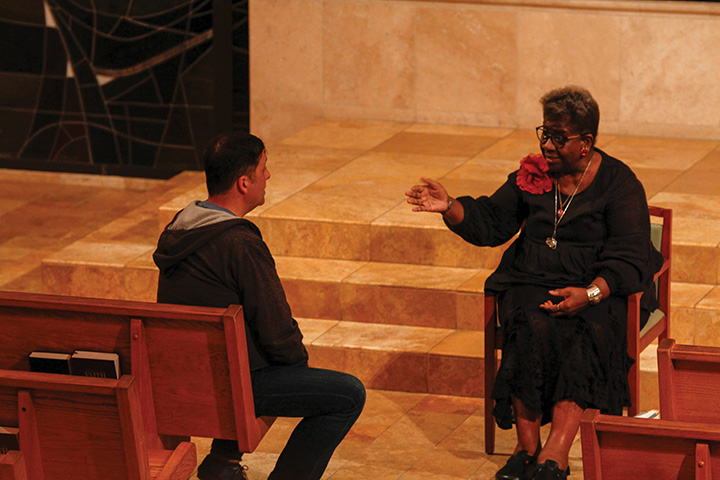 "She [Meeks] wrote some really interesting articles on how MLK's legacy has been diluted," Habineza said. "She said that we cannot celebrate the MLK holiday without taking in the totality of his legacy."
Meeks will also be having a lunch with faculty and staff to discuss the role of a Christian university in racial reconciliation.
Wednesday:
Wednesday Morning Chapel, 10 a.m., Firestone Fieldhouse—Convo credit included
As a result of last minute "family concerns," the planned speaker, David Humphrey, will be delivering his talk during next week's Wednesday chapel. According to Humphrey, Al Sturgeon, preaching minister of the University Church of Christ, will most likely be taking Humphrey's place for this week's Wednesday chapel.
Healthy Happy Hour, 3 p.m., Lower Mullin Town Square—No Convo credit included
"Mostly what they are going to talk about this year is food justice. It's organized by the Health and Wellness department…But then they are also talking about well-being and taking care of ourselves," Habineza said.
** There will not be a panel discussion in Elkins at 7 p.m.
Thursday:

Disarming Hate after 2016, 8p.m., PC 188—No Convo credit included
The speaker will be recent Pepperdine alumn, Omari Allen, who works with the Brady Campaign & Center to Prevent Gun Violence. He will discuss the topic of gun violence in America.
"It's going to be more interactive. So he will do some sort of presentation on what the Brady Foundation does … and then after that it will be more of an interaction with the students," Habineza said.
_______________
Follow the Pepperdine Graphic on Twitter: @PeppGraphic