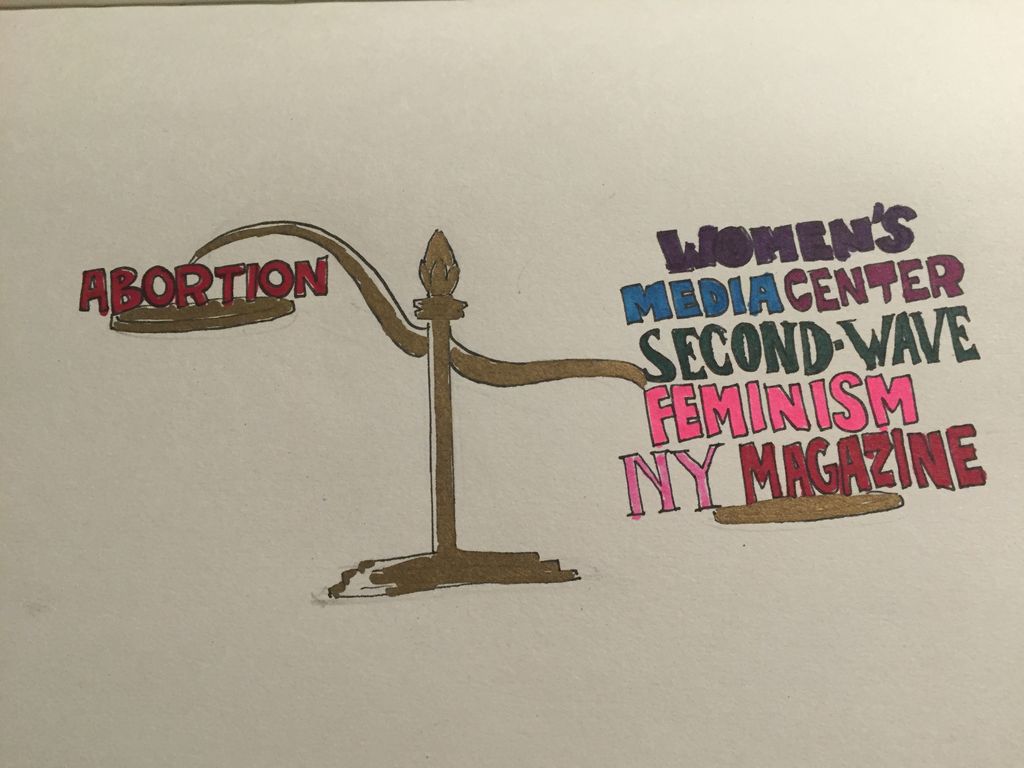 Art by Peau Porotesano
Lands' End has recently become embroiled in a controversy over an interview with pioneering feminist Gloria Steinem. The interview with Steinem by the brand's new CEO, Federica Marchionni, was published in Lands' End's spring catalogue in a new series titled "Legends." The interview, which focused on topics like women in the workplace, the Equal Rights Amendment, and other prevalent issues that plague the modern woman, enraged anti-abortion advocates who decried the interview with Steinem, a known abortion advocate.
The interview, however, mentioned nothing about abortion. The incident culminated in an apology from Land's End on its Facebook page, resulting in a pulling of the interview from the brand's website, as well as several religiously affiliated schools such as College of the Ozarks cutting ties with Lands' End for uniforms. Additionally, Lands' End removed the option for tote bags to be monogrammed with the logo for the Equal Rights Amendment Coalition. A portion of the money from the monogrammed tote bag would support the ERA Coalition's Fund for Women's Equality.
The recent controversy with Steinem and Lands' End is indicative of a larger problem in the realm of women's rights and the increasing political debate. The problem is that we focus so much attention on abortion that we, in turn, have become blinded by its divisiveness. Individuals have become blinded to the extent that they cannot recognize the other milestones that the women's movement and people such as Gloria Steinem have achieved apart from abortion rights and reproductive advocacy.
Regardless of whether an individual is pro-abortion or anti-abortion, there is no denying Steinem's achievements, from her work as a pioneering feminist journalist to her involvement in spearheading the second feminist movement during the 1960s and 1970s. Steinem, perhaps best known for her 1963 article published in Show Magazine, titled "A Bunny's Tale," chronicled women's treatment at the Playboy Club in New York, uncovering some of the corrupt and exploitative practices of the business. She went on to co-found feminist magazine Ms. Magazine and became one of the foremost champions of the Equal Rights Amendment. Given these facts, Lands' End should take heed of the fact that there is much more to thank Steinem for than to apologize on her behalf.
By apologizing for the interview with Steinem, Lands' End has alienated both pro-abortion rights advocates and anti-abortion rights advocates, according to a Slate article by L.V. Anderson published on Feb. 25, 2016, titled "Lands' End apologizes for Gloria Steinem interview after pro-lifers complain." Anti-abortion rights advocates are irate over Lands' End interviewing Steinem, who has supported abortion (it bears repeating however, that the interview mentioned nothing about abortion), and pro-abortion rights advocates are upset over Lands' End's apology. This ordeal could have been avoided had Lands' End done the interview and offered the merchandise "unapologetically," Anderson wrote.
However, when discussion of any women's issues (e.g., the ERA) has been conflated with wanting to toss every newborn into the Nile, it's difficult not to be divisive and risk alienating individuals on either or both sides of the issue.
In the controversy over Steinem's interview with Land's End, one need not agree with everything she has done in order to deem her contribution to society valuable or worthwhile. Yes, Gloria Steinem is an advocate for reproductive and abortion rights, and yes, she did do a significant amount of things for reproductive rights. But does that mean her work as the chief promoter of women's rights in the 20th century should be reduced just because certain groups fail to see beyond the label of pro-abortion rights? Certainly not.
The controversy serves as a long-winded lesson that even the most innocuous things have become a vehicle for a political agenda. But more importantly, the events that transpired between Steinem and Lands' End serve as a commentary on the tendency for people to turn unrelated issues into controversies over abortion.
In the meantime, I'll be monogramming the ERA Coalition logo onto my old uniform skirt, a skirt that was not purchased from Land's End, because advocacy for women's rights should not be a controversial issue.
_______________
Follow the Pepperdine Graphic on Twitter: @PeppGraphic