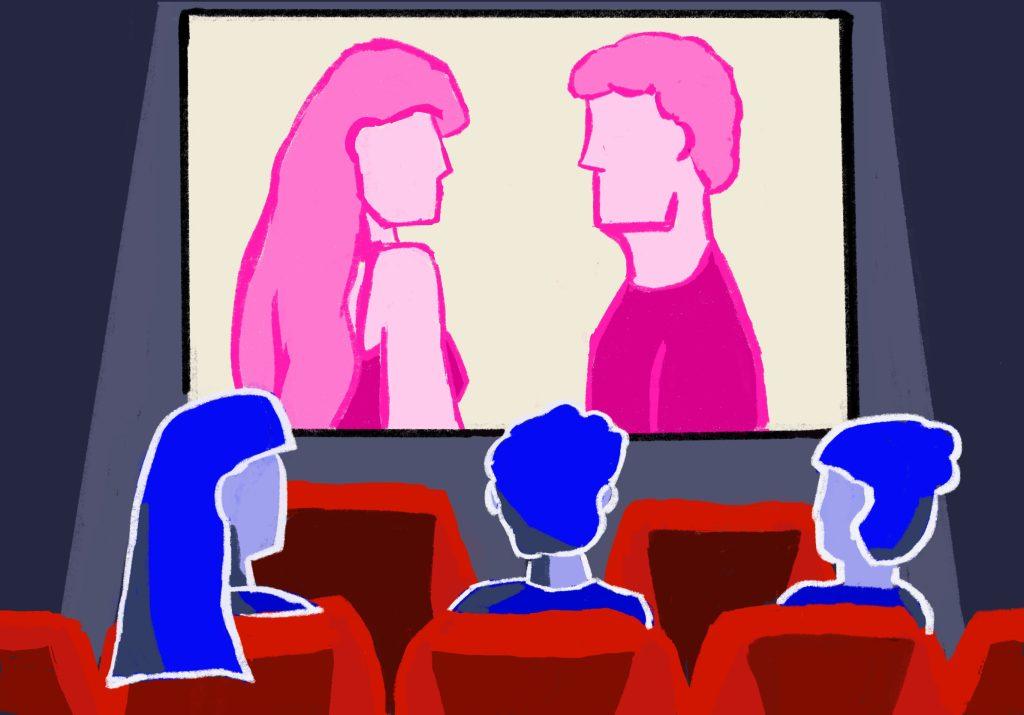 Transparency Item: The Perspectives section of the Graphic is comprised of articles based on opinion. This is the opinion and perspective of the writer.
I have always loved seeing movies in the theater. The first film I can remember watching in the movie theater was "Ponyo," and I was instantly dazzled by the whole experience.
Picking out candy, popcorn and a fun drink and then walking into a large, dark room with comfortable seats was unlike anything I had experienced to date at the impressionable age of 7.
I must admit, coming from a film-industry family very well may have created a bias about the importance of movie theaters that I maybe would not have gotten had I had different parents. I am very grateful they passed down this important message.
Films have an incredible impact on the minds of audience members. It is nearly impossible to overstate the way filmmaking and film viewership have shaped our society.
A film's ability to create significant emotional impact was not something I knew from an educational standpoint until I began studying film as an undergraduate at Pepperdine, but somehow — and maybe it was all my time in movie theaters growing up — it did not shock me one bit.
I find this metaphor to be a very helpful way of explaining the experience of a movie: Theaters act as portals. They take viewers to places that don't really exist, are from long ago or are hundreds of years in the future.
Movies give us an opportunity to consider perspectives we had not thought of before, give us a peek into the psychology of real people that existed at a point in time or show us a world we want to be a part of.
The desire to explore new points of view is the origin of filmmaking, and depending on who is behind the camera these days, it is often still the intention of a film. For a century or so, films were made and intended for the screen.
This was the only way cinema was consumed, and so the process of creating a film was tailored to that. Now, with the rise of TVs and streaming, the way people consume film has drastically changed.
A shocking 54% of people prefer to watch movies at home, 22% had no preference and only 13% prefer to see movies in theaters, according to Statistica. That is very disturbing to me.
The introduction of streamers, tablets and computers has changed the way we watch films and, thus, is slowly but surely changing the way that films are made.
One example of this is many directors and cinematographers opt to shoot their films digitally as opposed to on film — as in a film roll — firstly because it can be easier logistically but also because the way a film looks from a pixel standpoint is rather insignificant when you watch a film on a small screen.
Even a platinum TV has nothing on a theater screen in terms of size. In my opinion, shooting on film gives a certain magic and texture to the movie.
It adds style and can evoke a nostalgic feeling because so many of our favorite classic films were shot on film rolls because this was the only technology 50 years ago. We are losing this crucial aspect of film to the digital age.
Additionally, an important element of the theater experience is the communal aspect. I will never forget seeing Little Women (2019) in theaters with my family and hearing another girl in the audience audibly gasp when Laurie, played by Timothée Chalamet professed his love for Jo, who wasplayed by Saoirse Ronan.
That girl in the audience was saying what we were all thinking, and it garnered a large laugh from all the audience members. It reminded me that movies are meant to bring people together in a literal and metaphorical sense, and sharing the experience of feeling emotions based on what you are watching is a highly unique and special opportunity.
A shared viewing experience connects the mutual humanness that everyone possesses and shows us that we can all get on the same page — that Timothée Chalamet professing his love is a heart-stopping thing to witness.
We almost lost movie theaters to COVID-19,and many of us who are passionate about theaters fought tooth and nail to keep them open. It was very exciting to see how many people showed up to support theaters this summer thanks to the highly-talented Greta Gerwig and the outstanding Christopher Nolan.
Even though Barbie and Oppenheimer are at the end of their respective theatrical releases at this point, that does not mean people should stop going to the movies. It is a great way to spend an afternoon with a friend, go on a first date or even have some time to yourself.
Movie magic simply cannot reach its fullest potential without the necessary aid of the good old movie theater.
__________________________
Follow the Graphic on Twitter: @PeppGraphic
Contact Fiona Creadon via email: fiona.creadon@pepperdine.edu
or on Instagram: @Fiocreao