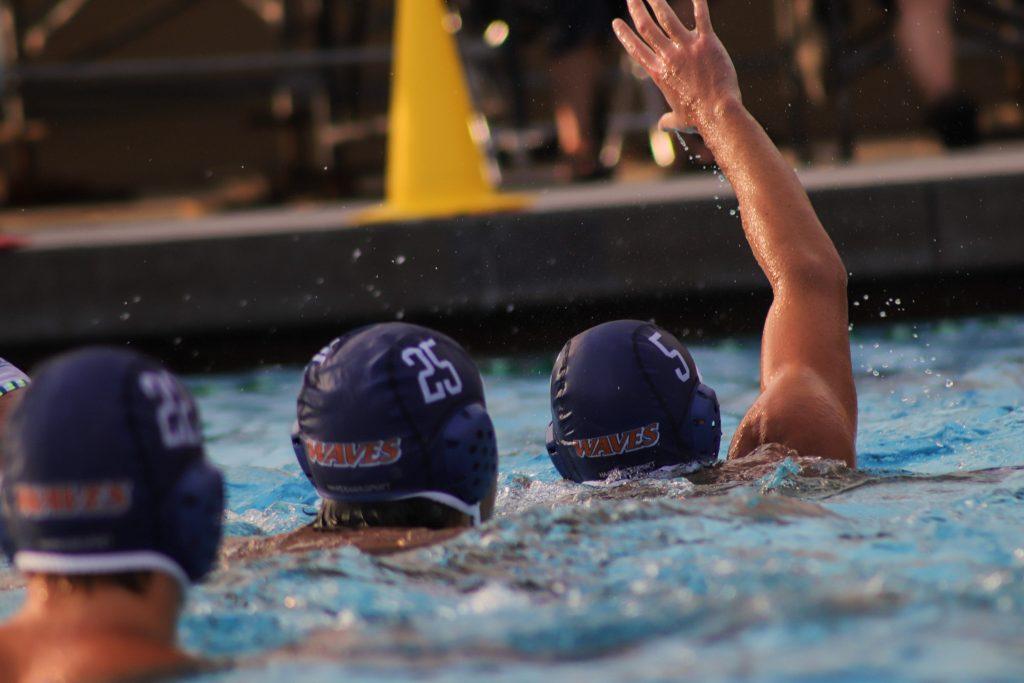 Fresh off an earlier win against Westcliff, No. 4 Pepperdine Men's Water Polo capped their Friday, Sept. 14 doubleheader with a 13-8 win against local rival, the No. 11 UC Santa Barbara Gauchos.
The Pepperdine Waves improved 7-1 with the win over Santa Barbara. The only loss of the season was against No. 1 University of California, who defeated the Waves in two overtime periods with a final score of 10-9.
"We knew the big game of the day was Santa Barbara," Head Coach Terry Schroeder said. "We've been preparing for that all week."
The Gauchos got going early, scoring their first goal less than three minutes into the first period. Despite being down early, Pepperdine did not lose any energy.
"One thing we've talked about all year is staying calm, staying composed, and staying positive," Senior center defender Nico Tierney said. "It doesn't matter if we're up by two or down by two, we need to have our same approach in the game."
The Waves looked very composed as less than a minute later, sixth-yearsenior attacker Curtis Jarvis scored Pepperdine's first goal. Jarvis would go on to finish the game with a hat trick.
From then on, the Waves were smooth sailing. A beautiful lob pass found freshmancenterChase Wilson for another Pepperdine goal, 58 seconds after their first.
The Waves offense kept producing early, ending the first period up 4-1. Graduate goalie Antonio Knez led his defense with eight saves. Pepperdine's strong defense allowed them to create more scoring opportunities. The whole team can play more confidently when Knez is in the goalTierney said.
"We have more confidence and take more risks knowing there's a brick wall back there," Tierney said.
Tierney also sparked a few goals himself, as his key blocks to keep the Gauchos from scoring turned into Wave counter attacks, which eventually led to quality goals for the home team.
"Everything is important," Jarvis said. "The more attention you pay to detail, the more you can create momentum."
As the match progressed, Pepperdine continued to use their vital link up play while also running down the shot clock. On the other side, Santa Barbara seemed to struggle in these areas, resulting in multiple shot clock turnovers and simple miscues that the Waves would capitalize on.
"It's super important [to take advantage of mistakes]," Tierney said. " They get frustrated, make more mistakes, and we get easier and more positive opportunities."
Santa Barbara's strongest showing was in the second period, when they matched Pepperdine with three goals, but the Waves were still up 7-4 at halftime.
The match got more physical in the second half as The Gauchos recorded 12 exclusions while the Waves had 13. Battling rough play increased the passion in the pool, seen through the big celebrations that followed many of Pepperdine's goals.
"Santa Barbara is definitely a rival," Tierney said. "We always get fired up scoring a goal against Santa Barbara, celebrating with the team. That's something we definitely take pride in."
Pepperdine went on to outscore Santa Barbara six to four in the second half to come away with a 13-8 win. Knez and the entire defense had some huge plays that stifled a few of the Gauchos chances, allowing Pepperdine to gain possession and tack on these goals in the last two periods.
"Earlier in the year I was asked to describe this team in one word and I used 'hungry,'" Schroeder said. "We're very hungry to do well; they see a lot of potential this year, and they're growing in confidence."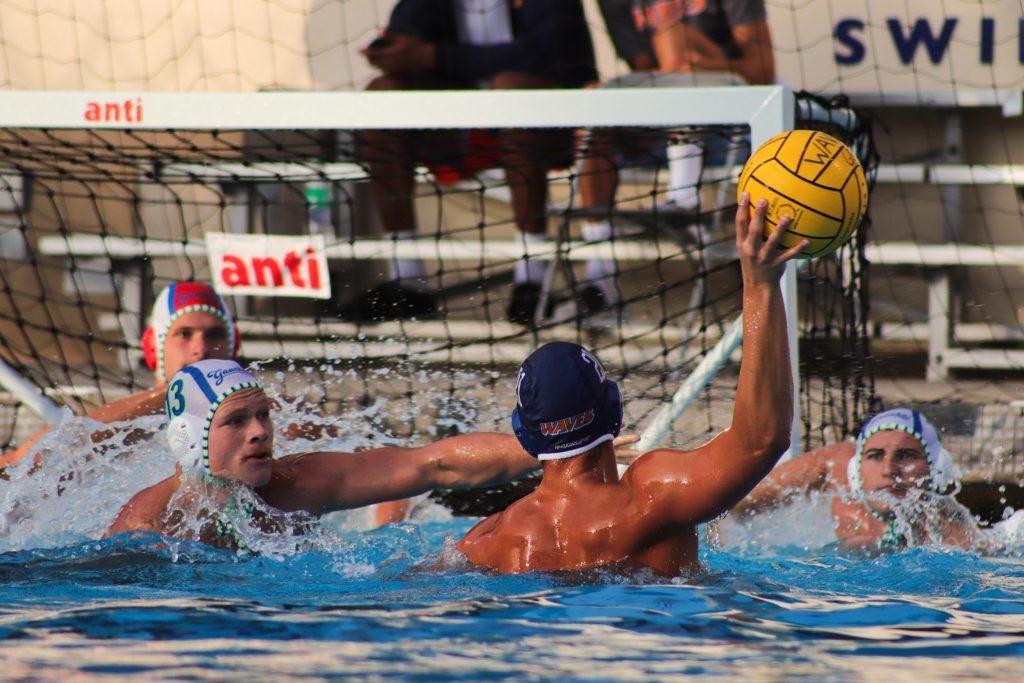 The Waves have some strong September challenges coming up and said they are looking forward to those moving on from this win.
"Carry that momentum, let that be the spark," Jarvis said. "But let the habits that you form every day and how we practice every day be what carries us to where we will be at the end of the season."
The Waves are in the pool again Sunday, Sept. 17, as they host California State University Maritime Academy at Raleigh Runnels Memorial Pool against UCSB. Game time is set for 12 p.m., and will be streamed via ESPN+.
__________________
Follow the Graphic on Twitter: @PeppGraphic
Email Nina Fife: nina.fife@pepperdine.edu