Photos by Shannon Hansen
What would you say your "big break" was?
I was 14 years old and I got booked to do a billboard for the radio station at the time called Z100… I thought 'this is so fun, this is so exciting' but then when the pictures came out, it was nice, but it kind of put me on a downward spiral of being marketed as older than I was and the 'sexy girl.' But then after that job, I wanted to move to LA to pursue modeling and acting full-time.
What was it like when you first moved from Portland to LA to pursue modeling and acting?
No matter how thin I got, my body frame was not skinny enough to be a runway model…So my agent said 'Well, you're curvy, you have that sexy look, so I'm going to sign you up for some swimwear and lingerie work,' so I said all right because it sounded enticing, it sounded fun. And then I started doing some lingerie catalogues and at first it was a dream come true and I was on the cover of the catalogue — but I wanted more. I heard about this Maxim magazine contest… so I submitted my pictures, and sure enough, I was one of 10 people to be in the magazine, but on the set that day the photographer was telling me to stick out my chest and suck in my stomach, and I was surrounded by all these people who wanted me to take more off, be sexier. And then when the pictures came out online, it was humiliating because I couldn't do anything about it, I couldn't take them back. I had no say in what images were out there of me. And immediately I regretted my decision to be in the magazine.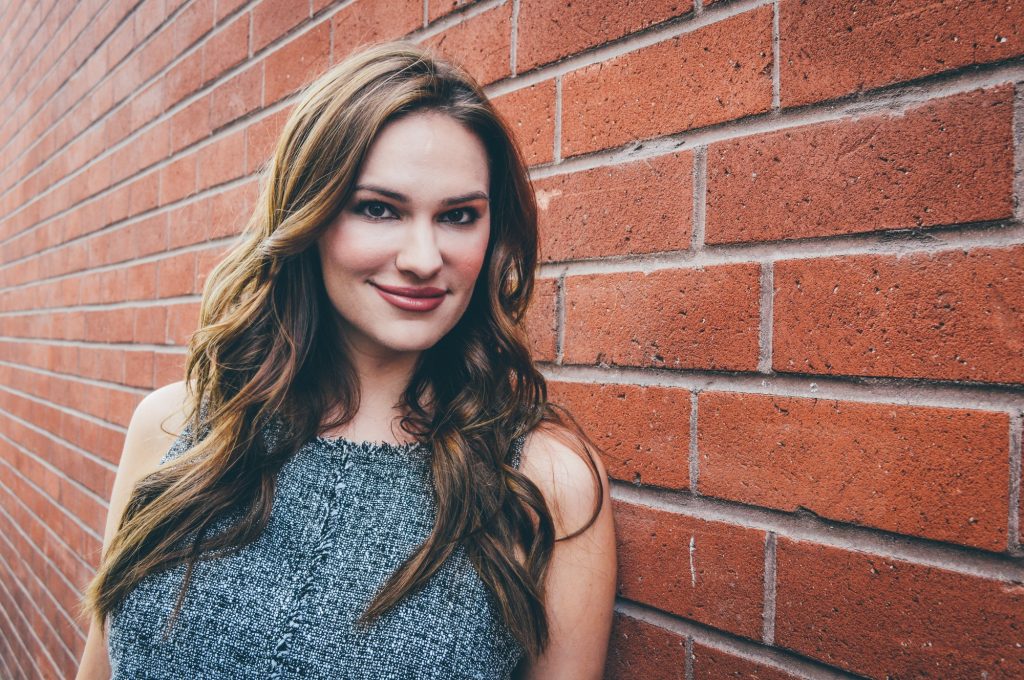 What happened next in your career?
I got booked to do a Victoria's Secret commercial, which was a dream come true and I was so excited to do that. But on the set that day, this was a huge turning point for me. The models were beautiful in person and they were so kind and gracious to me, which was nice, but the photographer's assistant came over to me and invited me to come see what he was working on and he showed me how he was retouching the model's pictures on the computer. [I thought] this was crazy because here I was in person with these models and they were so beautiful but yet he was showing me how he was retouching their pictures for the catalogue… Their pictures were so retouched that it didn't even look like them anymore. It just made me think that 'I have to share this with people, I have to warn young women about what I'm seeing' so I filed that away in my memory.
What did you think of the modeling industry at this point?
I started praying 'God, I'm at the end of my rope. I have no hope right now. This modeling thing is not what I thought it would be.' Here I was. I reached one of my goals which was to work with Victoria's Secret models. I mean, it doesn't really get any bigger than that. But that job was so eye-opening that I didn't even feel happy. I felt shocked, if anything. So I wasn't sure what I was supposed to do, and my purpose — I felt lost. But God was there for me, waiting for me to come to Him.
What would you say about your relationship with God?
I started giving my life to Jesus and I knew he wanted me to share my story, so I created Project Inspired which was essentially my story to share with young women to warn them about the mistakes I made…so that they would know the consequences of those actions.
What motivated you to create Project Inspired?
I just knew that there needed to be a resource for young women out there to read about the word of God in a fresh and fun way and to also know that you can be a strong and confident Christian but still care about your passions, whether it's fashion, makeup or photography.
How do you feel about pressures of the media on young women?
There is so much pressure on young women in today's society. More so than there even was when I was a teenager because when I was a teenager, it was just through magazines and through television and movies. Now, it's through social media — everywhere. The pressure has never been greater on young women, and I'm not saying that I'm perfect or that I don't use filters on my pictures, I'm just saying that now it sets an unrealistic expectation on young women that every single picture needs to be so perfect that it's unhealthy, truly.
What do you hope women will understand about who they are and their purpose?
Women are beautiful the way that they are. God created each person with their own unique talents and abilities and characteristics that only they have, and that they have a unique calling that only they can fulfill.
_________________

Follow Shannon Hansen on Twitter: @shannnonhansen