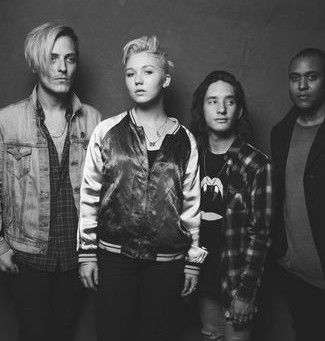 Photos by/Courtesy of Mike Berger
MĀRE, the brand new electro pop/rock band, recently debuted their self-titled EP at the Anaheim House of Blues, entering the music scene — as per their lyrics — as the "coolest kids on the West Side." With peppy vibes and catchy-yet-original hooks, the EP's five originals could be on any beach-goer's summer playlist, from the punchy, indie-pop "ByeByeSugar" to MĀRE's French/Spanglish ballad, "Otro Amor." Hailing from Riverside, California, the four-person band is on their way to becoming the new emperors of the Inland Empire.
Twenty-year-old Mary Ives — putting the "Mar" in MĀRE — is the lead vocalist, keyboardist and queen bee of the band, usually crowned with a signature flower in her hair as a shoutout to Amy Winehouse and Frida Khalo. Ives' boyfriend of two years, Jakob Thomas, plays keys and guitar. Their longtime friend, Zach Esposito, is on bass and keys, with Keynon McBurney on drums and electronics.
With "Careful fear and dead devotion" — lyrics by The National — tattooed on her hands and a Lana Del Rey tribute inked in the crook of her left arm, Ives has the components of any budding rockstar, balancing the glamour of a female pop icon with the edge of punk rock. While on stage, Ives dances and bounces around like the embodiment of Cindy Lauper's darker, Bowie-memorabilia-wearing alter-ego. This blend of beauty and angst is a trend in their music as well, as she sings in "ByeByeSugar," the first track of the EP, "A skinny little waist and a venom tongue / A girl like this is all you want / Well, I can't give any more than I can take / I guess I'm just as poisonous as you say."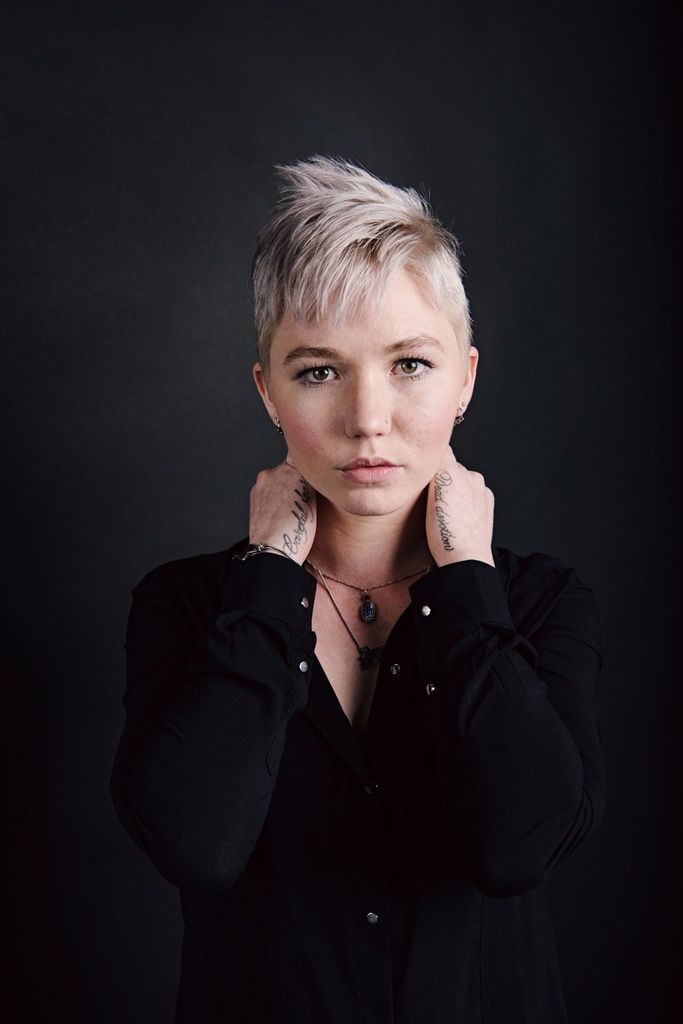 Image aside, however, she clearly has the voice to back up the charisma, effortlessly tossing in riffs from both ends of the piano throughout their music. Ives said there were a good sum of inspirations on the EP that led to their pop/classic rock/electronic disco sound, with her own favorites ranging from Jackson Browne to The 1975.
"There's a heavy pop influence, but the cool thing about it is that each one of us comes from different backgrounds and grew up with different music," Ives said. "My writing style is really influenced by the music of the '70s and '80s, and Jake [Thomas] is more into punk rock and hardcore, Zach [Esposito] was into a lot of indie music, and Keynon [McBurney] grew up listening to hardcore as well as R&B. We utilize all of those different genres, but it centers around pop. And all of us secretly really love heavy rock 'n' roll."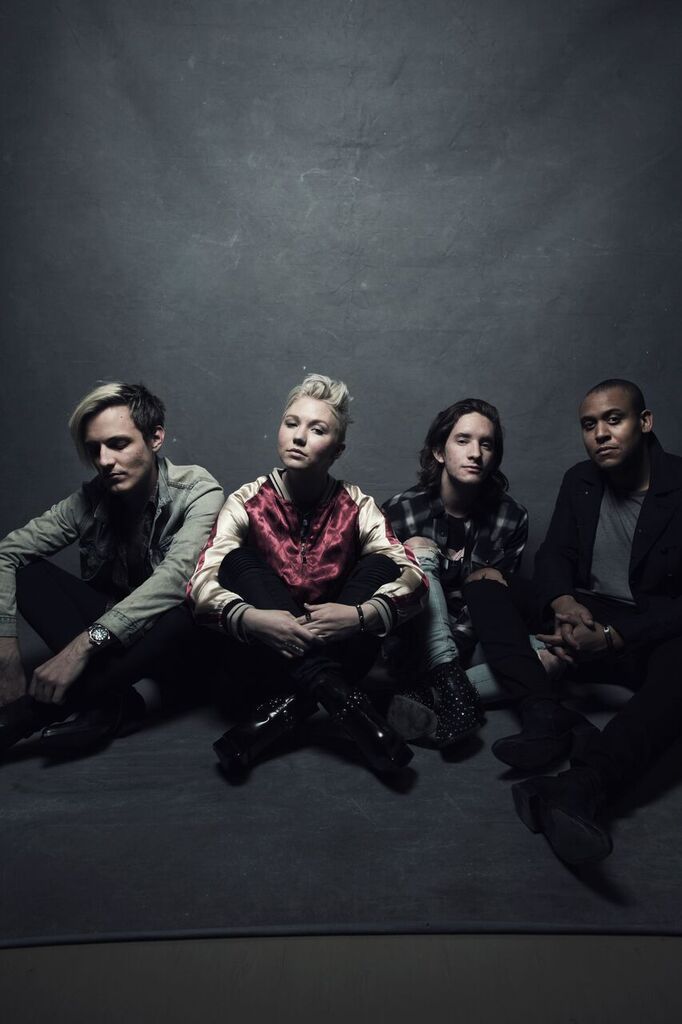 While MĀRE's EP is still a "newborn," it's clear that the band has been well-acquainted for some time.
"We treat each other like a family," Ives said. "We all look out for each other and try to hang out as much as we can. It doesn't even have to be about music. Jake [Thomas] and I are definitely the parents, Zach [Esposito] is the son, and Keynan [McBurney] is the wise grandfather. Actually, he can't be the wise grandfather because he would kick me if I said that. He can be the wise uncle."
Whether MĀRE becomes a household name or remains a treat for locals, Ives said she hopes their music isn't something just for the band to enjoy, but something that resonates with people. The four are currently writing and recording more tracks with the hopes of playing more frequently in the LA region.
Ives and her bandmates are hosting a free concert this Saturday at 7 p.m. in Riverside, MĀRE's domain. For details about their show, visit MĀRE's Facebook page. Download their song"West Side" for free off wearemare.com.
_________________
Follow Julia Naman on Twitter: @saymynaman