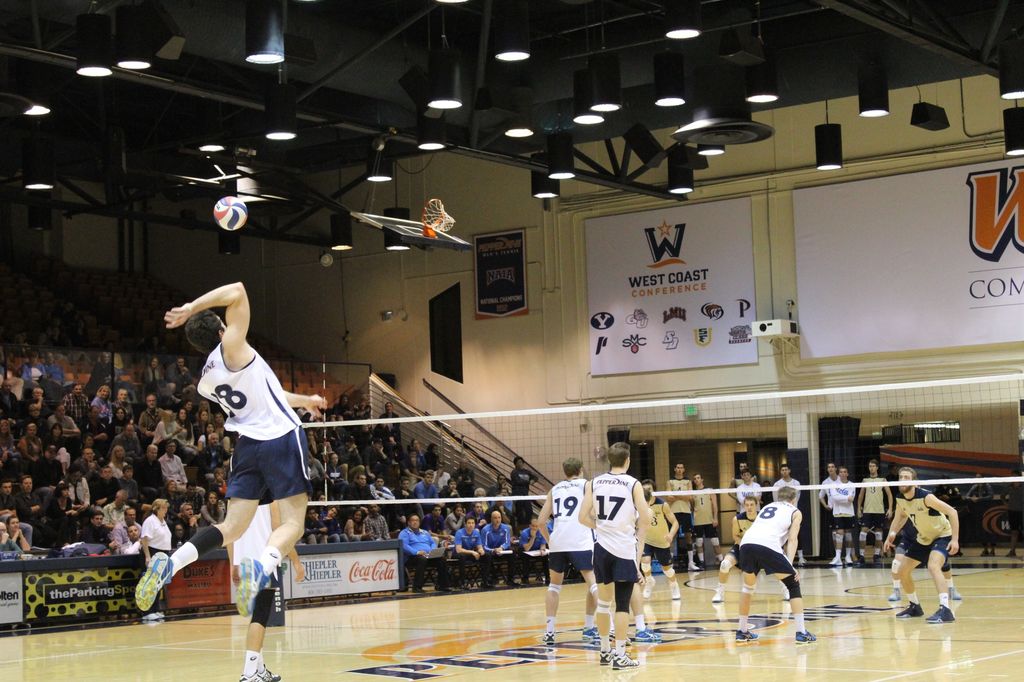 Friday night, Pepperdine's No. 9 ranked men's volleyball team went to battle with No. 3 ranked neighborhood foe UCLA. The Waves entered the match with a record of 6-4, and looked to snap a two game losing skid. However the Bruins had other plans.
In the first set Pepperdine looked to be in control. The Waves held a 17-12 lead late in the set, but the Bruins would come storming back, winning 25-23.
"Every team is going to go on a few scoring runs in a match, it's just how the game goes," said sophomore Colby Harriman who led the Waves with nine kills. "The question is how long will it go for and how you are going to bounce back after it. UCLA is a very good team and they had their fair share of runs throughout the match.
The second set followed a similar script. The Waves jumped out to an early 8-3 lead, but the Bruins fought their way back, tying the match at 12 points a piece. The rest of the set was a see-saw affair, UCLA would eventually best the Waves 25-21.
Unfortunately for the Waves, the third set left much to be desired. Unlike the sets one and two, UCLA maintained control throughout, eventually winning 25-19.
"We've played solid teams and battled hard," freshmen David Wieczorek said. "However, I think the margin of victory is so small that if we critique certain aspects of our game in practice, we will be unbeatable. We're competing hard as a team and we are collectively improving each day,"
After the loss to UCLA, the Waves now find themselves in the biggest funk of their season. With three straight losses, a win in their upcoming match is much needed. The Waves will take on UC Irvine next Saturday in a match that could determine the arch of their remaining season.
"This is Pepperdine Volleyball. We are historically one of the best programs in the nation so our goal is always to win a national championship." sophomore Colby Harriman said. "The key is to peak later in the season during our conference tournament. If we can do that and play Wave volleyball, we can definitely go deep into the postseason."
________________
Follow The Graphic on Twitter: @PeppGraphic