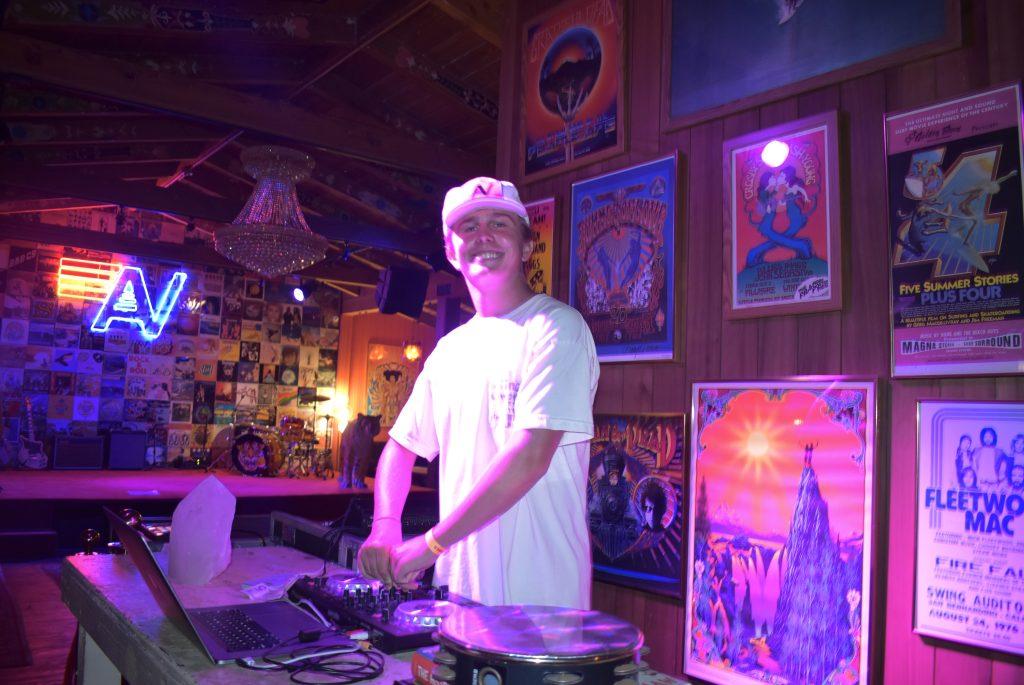 Amid the stunning backdrop of Pepperdine's picturesque campus, one student is making waves of a different kind. Meet junior Griffee Mapps, the young and talented DJ who is turning heads and igniting dance floors with his electrifying beats.
Balancing textbooks and turntables, Mapps' passion for music takes center stage. Playing at venues around the Malibu area, Mapps captivates fellow students along with the local music scene.
"It's supposed to be fun," Mapps said. "Engaging with the audience — dancing with them, hyping them up and talking to them — makes it a much more memorable experience for everyone."
Mapps' journey into DJing began during his first year at Pepperdine. Brett Linder, a recent graduate and Mapps' big in Alpha Tao Omega, who had donned the DJ mantle for their fraternity events in the past, inspired Mapps, he said.
Linder and another graduated fraternity brother — Bennett Kidder — guided Mapps, leading to the curiosity that quickly evolved into a burning desire to master the art of spinning tracks. Kidder gifted Mapps his first DJing board, Mapps said.
"Having them pass that down to me was really cool and an inspiring moment," Mapps said. "It felt like I was being passed down a treasure."
The passing of knowledge and equipment symbolized a continuation of a legacy, a torch carried forward from one generation to the next, Mapps said.
Mapps' musical influences paint a vivid picture of his sound. Hailing from Colorado, he said he credits his experiences at iconic venues like Red Rocksas a significant wellspring of inspiration.Artists like Fisher, Crystal Lake and Hippie Sabotage have woven their magic into his musical tapestry, shaping his distinctive blend of EDM and house music.
"It's fun to watch Griff DJ [be]cause you can tell how passionate he is about this part of his life," junior Ella Woods said. "It's exciting to see how much he has grown and all the new opportunities he is getting as a result."
For Mapps, DJing is more than just mixing tracks — it's about forging connections. The cyclical exchange of musical euphoria is what fuels his performances, Mapps said. A successful show is one where every individual revels in the moment, dancing and letting loose.
"The people make the experience," Mapps said.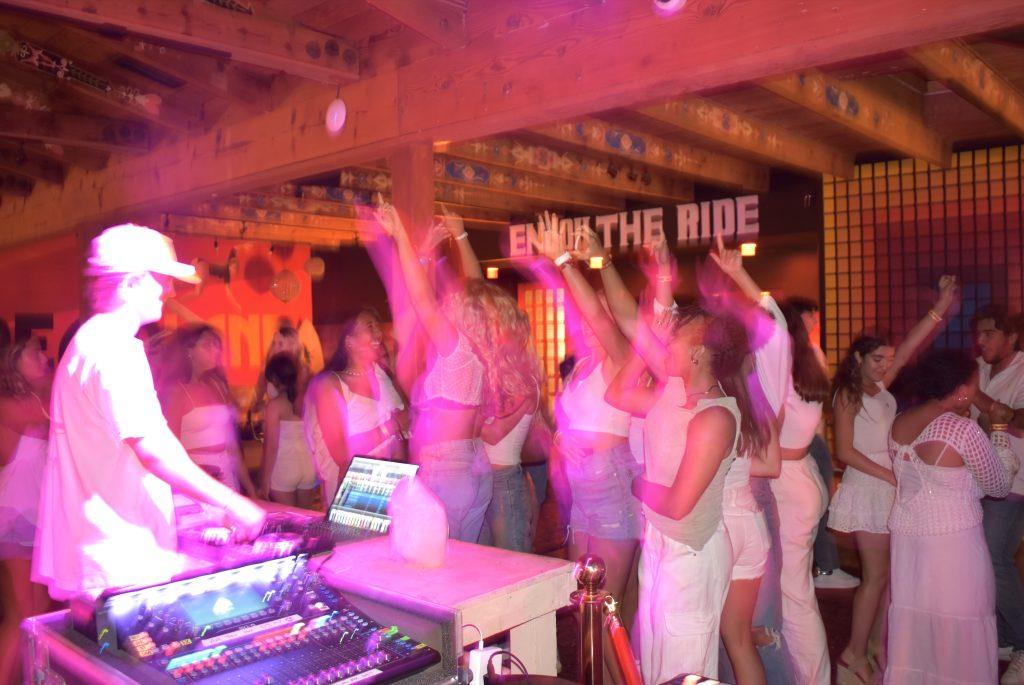 When it comes to crafting a set, his creative process is an intricate dance of adaptation, Mapps said. He meticulously tailors his selections to the ambiance of the venue, ensuring a seamless fusion of retro and contemporary sounds.
His performances at Aviator Nation, where a '70s and '80s vibe reigns supreme, exemplify his skillful curation, blending throwback tunes with cutting-edge tech and house beats.
In a world inundated with musical trends, Mapps said he leans on his tight-knit group of friends to stay ahead of the curve. Their eclectic tastes and genuine love for music fuel a constant exchange of tracks, fostering a community where unique sounds flourish. It's this sense of camaraderie that propels Mapps to push boundaries and stay innovative.
"I would say all of my friends are very tasteful in their music choices," Mapps said. "We all love music and our taste is unique."
The journey hasn't been without challenges, however. Mapps said technical glitches often add an unexpected twist to his sets. From missing cables to unforeseen equipment malfunctions, the behind-the-scenes struggle is real.
Yet, these obstacles haven't held him back. Instead, they've motivated him to strive even harder, highlighting the level of dedication needed to thrive in the industry.
"The main challenge is tech challenges," Mapps said. "But I would say getting your name out and making connections in order to get gigs and book events is another challenge that I think a lot of people in the music industry face."
As the cycle continues, Mapps said he is hopeful his legacy will echo through ATO. Excited to share his aspiration to mentor the next generation of DJs in his fraternity, Mapps plans on passing down his soundboard before continuing after his graduation in 2025.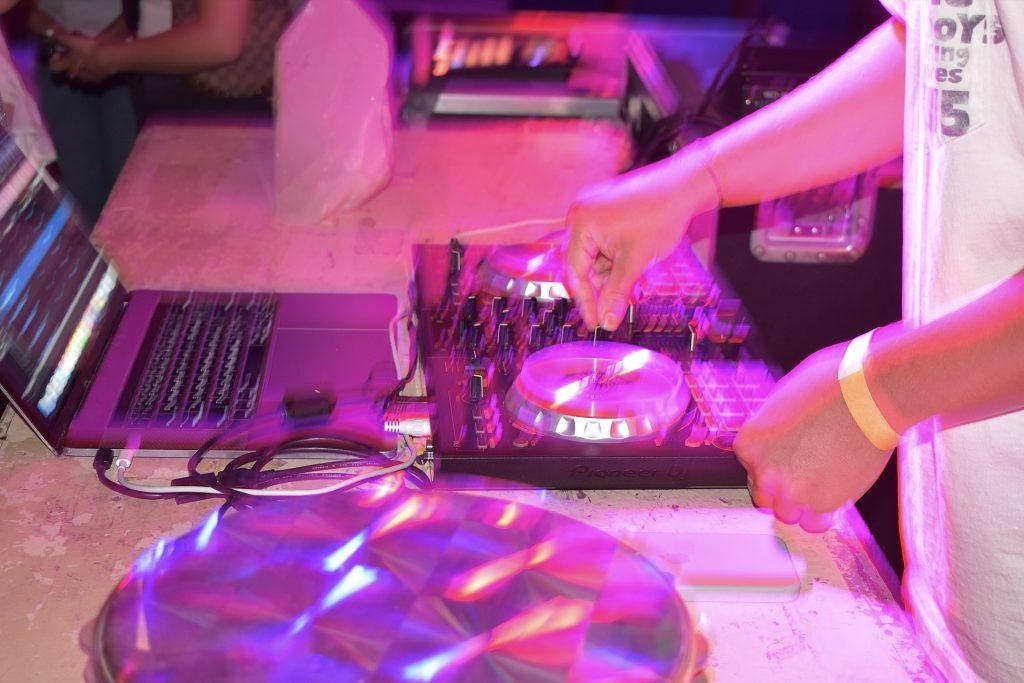 Mapps' friends said they are very supportive of his DJing journey.
"Griff always has great energy, but when he's DJing it's cool to see how other people feed off his energy too," junior Zoe Vaughn said. "He plays great music but it's also just him that gets everyone excited to be there."
As his journey unfolds, Mapps' aspirations take center stage. Coachella and Lollapalooza shimmer on the horizon as dream destinations. The stages that have hosted musical icons are now Mapps' beacon of ambition. And while dreams drive him, it's the pure enjoyment of the craft that keeps him grounded, Mapps said.
To those embarking on their own journey, Mapps said musical diversity is important. Mapps encourages aspiring DJs to explore various genres, and notes that collaboration is key — having a partner in the pursuit can turn practice sessions into joyous duets of creativity.
"Listen to as much music as you can," Mapps said. "You will start to get a feel for what you like and what you enjoy, then you can start to really find your niche."
Mapps' journey is one of growth, connectionsand shared experiences. With every beat, he brings people together, crafting moments that resonate long after the music fades. As the sun sets over the Pacific, Mapps' music continues to light up stages, heartsand dance floors, solidifying his place in the ever-evolving world of DJing.
_____________________________________________
Follow the Graphic on Twitter @PeppGraphic
Email Emilia Lekhter: emilia.lekhter@pepperdine.edu