Photos by Caryna Caryan
Any woman who enjoys fashion knows the experience of buying something they love and later seeing that same item on someone else. This experience is something Alexandria Skouras, owner of the boutique Pistol and Lucy, wants every woman to avoid.
"People are individuals," Skouras said. "I love other boutiques, but everyone sells the same thing. My mission is to have different things that nobody else has."
Skouras' "lifestyle boutique" — located in Malibu on Pacific Coast Highway between Rambla Vista and Rambla Pacifico — opened after she closed a similar boutique in Paris. She lived in Malibu for 22 years and wanted to open something in her area.
"What works for me is having Malibu as my base and then I can travel," Skouras said. " It feeds my entrepreneurial spirit, feeds my travel bug."
Skouras said her travel bug is what makes Pistol and Lucy a unique boutique. Some of her frequent and favorite stops abroad are England and countries in Africa and France. She said she finds one-of-a-kind items like unique clothing, handmade jewelry, books, bags and more.
"I always end up finding an entrepreneur or a line that's different, that nobody else has," Skouras said. " I want to be able to tell customers that this isn't sold in the states."
While Skouras' "wherever the wind takes me" mentality works to give her store an edge, she also enjoys supporting artisans and women she comes across abroad.
"I like to empower other women," Skouras said. "In Africa I work with some of the Maasai women who bead things for me, so we also do a lot of giving back."
Her support doesn't end abroad, she said she also helps out local charities in Malibu.
"I work with three local charities in Malibu; March to the Top, The Painted Turtle and Cancer Schmancer," Skouras said. "I love everything they do. We sell their T-shirts, and 100 percent of the proceeds go to the charities."
The boutique can be a favorite of many students and women in Malibu. Pepperdine junior Kelly Terjesen said she often finds the best gifts for friends.
"You just know that you're getting someone something special because it's something you don't see every day at other brand stores," Terjesen said.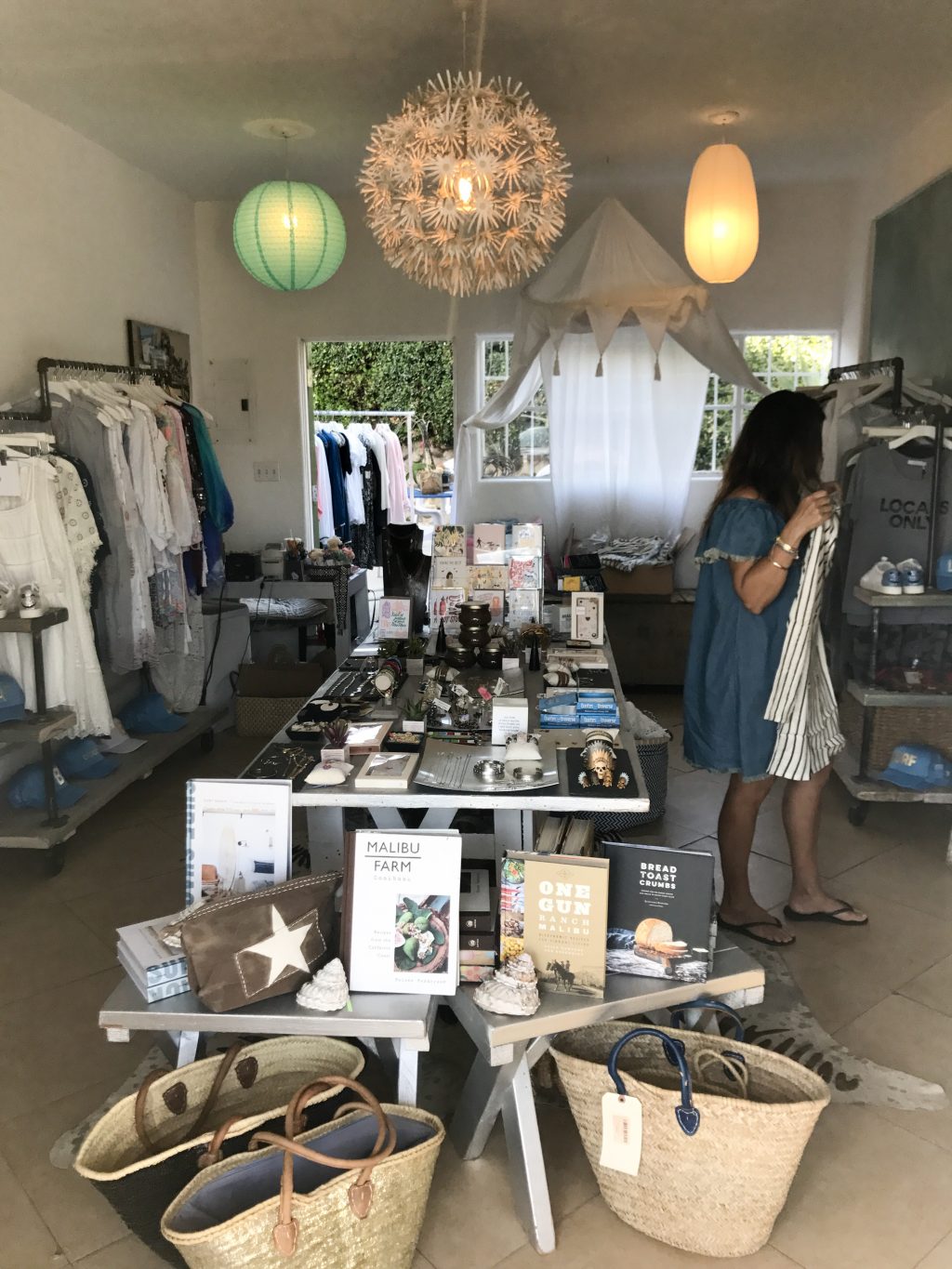 With prices ranging from affordable to high-end, Skouras said her boutique is "something for everyone." Free parking is available outside the store, and Pepperdine students can enjoy 10 percent off items.
Everything in the store has a unique story behind it. Even the name Pistol and Lucy has a hidden meaning. Skouras said her British friend would often call her and ask about her two dogs, Bullet and Lily, only each time she'd call them by the wrong names.
"She'd call and ask, 'How are Pistol and Lucy doing darling?,'" Skouras said with a laugh. "I didn't want the store's name to be my dogs names and so Pistol and Lucy stuck with me."
_______________
Follow the Pepperdine Graphic on Twitter: @PeppGraphic