Photos courtesy of Blair Bonifield
Student-run greeting card company Moments of Honey is aiming to make life sweeter.
Blair Bonifield, Gabrielle Storey and Aiden Lillie created Moments of Honey in July 2016 to share life's favorite moments with friends, family and relatives. The company is based in Charleston, South Carolina with the purpose of creating happy, feel-good cards that benefit The Freedom Story, a nonprofit based in Thailand that helps human trafficking victims.
"We love sending letters and sharing truths that God has given us from scripture," Bonifield said. "So we ultimately decided, 'Let's make greeting cards because we want people to share good words, and sweet words, and kind words with one another.'"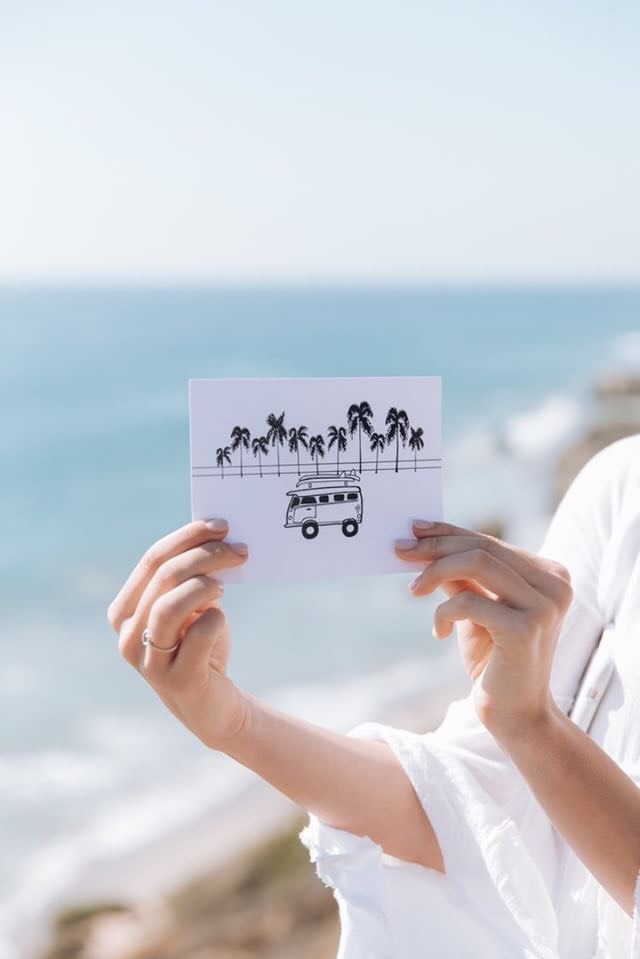 From the start, Bonifield wanted the company to donate to charity. After participating in the Pepperdine Thailand summer program, the women decided on an internal charity focused on helping human trafficking victims.
"I have, over the past few years, tried to learn a lot about human trafficking, and it's been something I need to be more educated on," Bonifield said. "I was studying human trafficking in my Religion 301 class, and we ended up going to this organization called the Freedom Story in Thailand. As soon I went in, and we heard the pitch of who they were, I made the connection that I wanted to donate to them and help them. They're exactly who we want to be helping."
For every purchase at Moments of Honey, two percent of the proceeds are donated to The Freedom Story. The Freedom Story creates scholarships and acts as a resource for at-risk Thai students to encourage them to stay in school and break out of the cycle of poverty and exploitation, according to their website.
Bonifield and Lillie first came up with the idea for Moments of Honey while sitting on a porch swing in Charleston. Moments of Honey was originally the name of a private blog Bonifield shared with her four close friends from home, but Lillie liked the name for the company.
"[Lillie] just realized I hate getting bored, and she was just trying to think of creative ways I could spend my time instead of just doing school work and all of that," Bonifield said. "So she thought of the idea of us starting a company since I had a blog called Moments of Honey."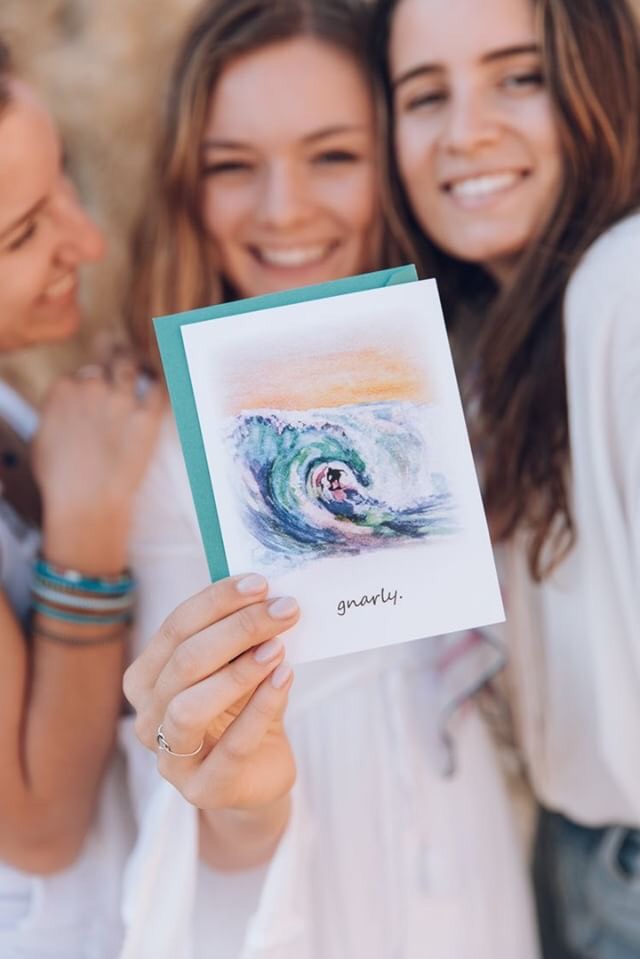 Bonifield said she got the idea for the name Moments of Honey from Proverbs 16:24, which reads, "Pleasant words are a honeycomb, sweet to the soul and healing to the bones."
"When I initially read that verse, for some reason I just realized, 'Oh that's what words are capable of doing,'" Bonifield said. "I realized sharing our sweet words that are like honey would be like sharing our moments. It all just came together."
Bonifield said she had always loved being creative and productive.
"I intentionally started Moments of Honey because I've always kinda had an entrepreneur-like mindset," Bonifield said. "I like making things and I love bringing people together."
Bonifield and Lillie originally founded the company, but urged Storey to join because of her artistic abilities. The three have been running the company ever since.
"We just created the company because we all three really love being creative, and we didn't really know how to use our creativity in a way that could benefit others, too," Bonifield said. "We knew we had to do something else with our time in college other than just college. We were kind of looking for other outlets for creativity."
________________
Follow the Graphic on Twitter: @PeppGraphic