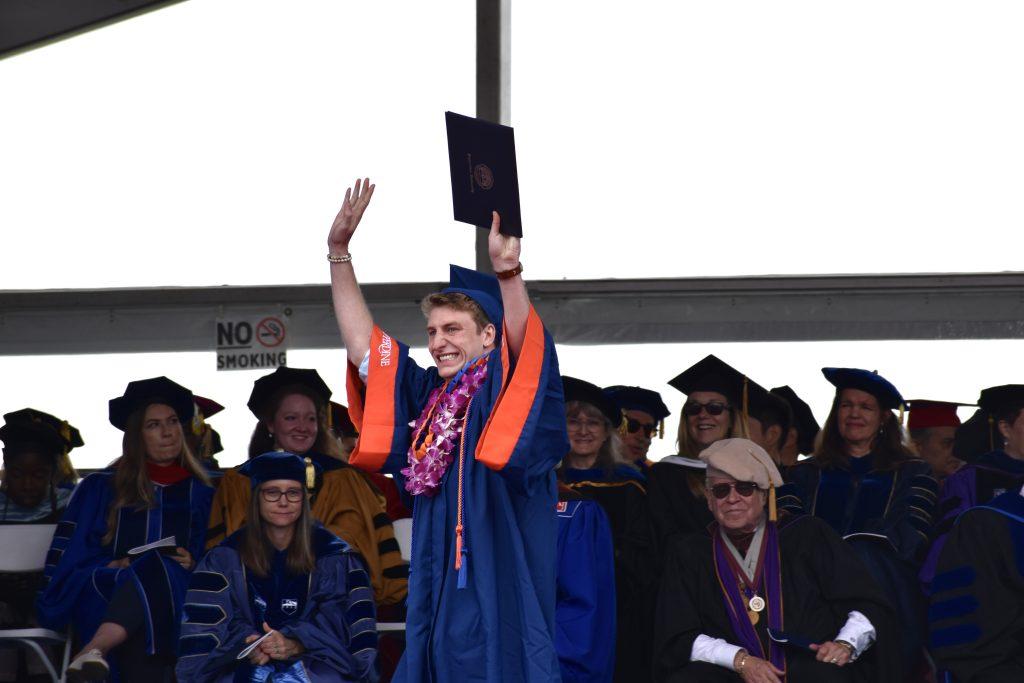 On April 29, Seaver College's class of 2023 walked the stage and threw their caps during the commencement ceremony at Alumni Park.
Graduating senior Naya Edwards gave the student address, Dean Michael Feltner honored Ronald Berryman (Seaver College alum '62 and MBA '67) with the Distinguished Alumnus Award and Ned Colletti — former Los Angeles Dodgers general manager — delivered a commencement address to the class of 2023 and received an honorary degree.
"May the melody in your hearts today sing out the praises of your graduation and may you be blessed in your continuous journey," Berryman said.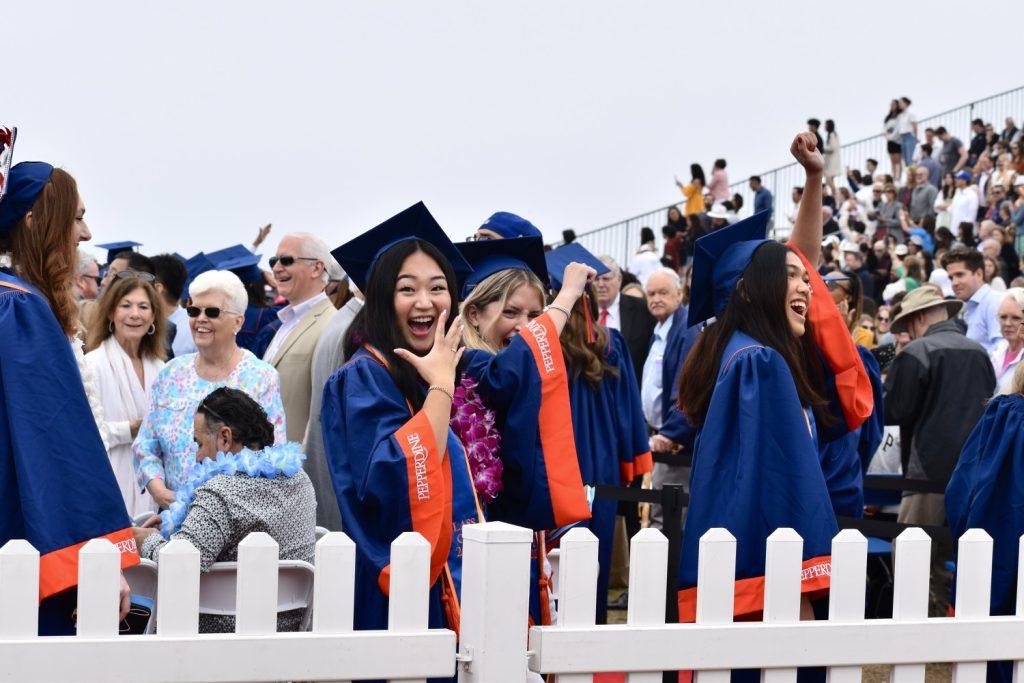 Following the opening remarks, the pledge of allegiance and the national anthem —sung by graduating senior Madison Sprague — Edwards gave the student address. She described all the hardships the class of 2023 faced during their time at Pepperdine, such as the inability to study abroad and being sent home due to COVID-19. She said these experiences bonded them and they rose above to make the most of their time on campus.
"After all the hurdles life has thrown at us, we made it to the finish line," Edwards said. "Graduating college is a huge achievement and if no one has told you, I am proud of you."
Feltner then honored Berryman with the Distinguished Alumnus Award for his achievements. Berryman is the president and chief executive officer at Berryman and Company. Berryman encouraged the graduates to accomplish more milestones of their own.
During his commencement address, Colletti spoke about the hard work he said he has seen in all his students throughout his years teaching at Pepperdine, and the class of 2023's innate ability to work hard and never give up.
As the graduating seniors received their diplomas one by one, confetti and the blaring shriek of airhorns danced through the ocean air. As the graduating seniors hopped and walked across the stage and embraced one another, family, friends and faculty cheered them on as they start a new adventure.
"I encourage you all to exhibit kindness, express gratitude, offer grace, and by virtue of those traits that your highest goals will be exceeded beyond all your expectations," Colletti said. "You have no idea how far you can go."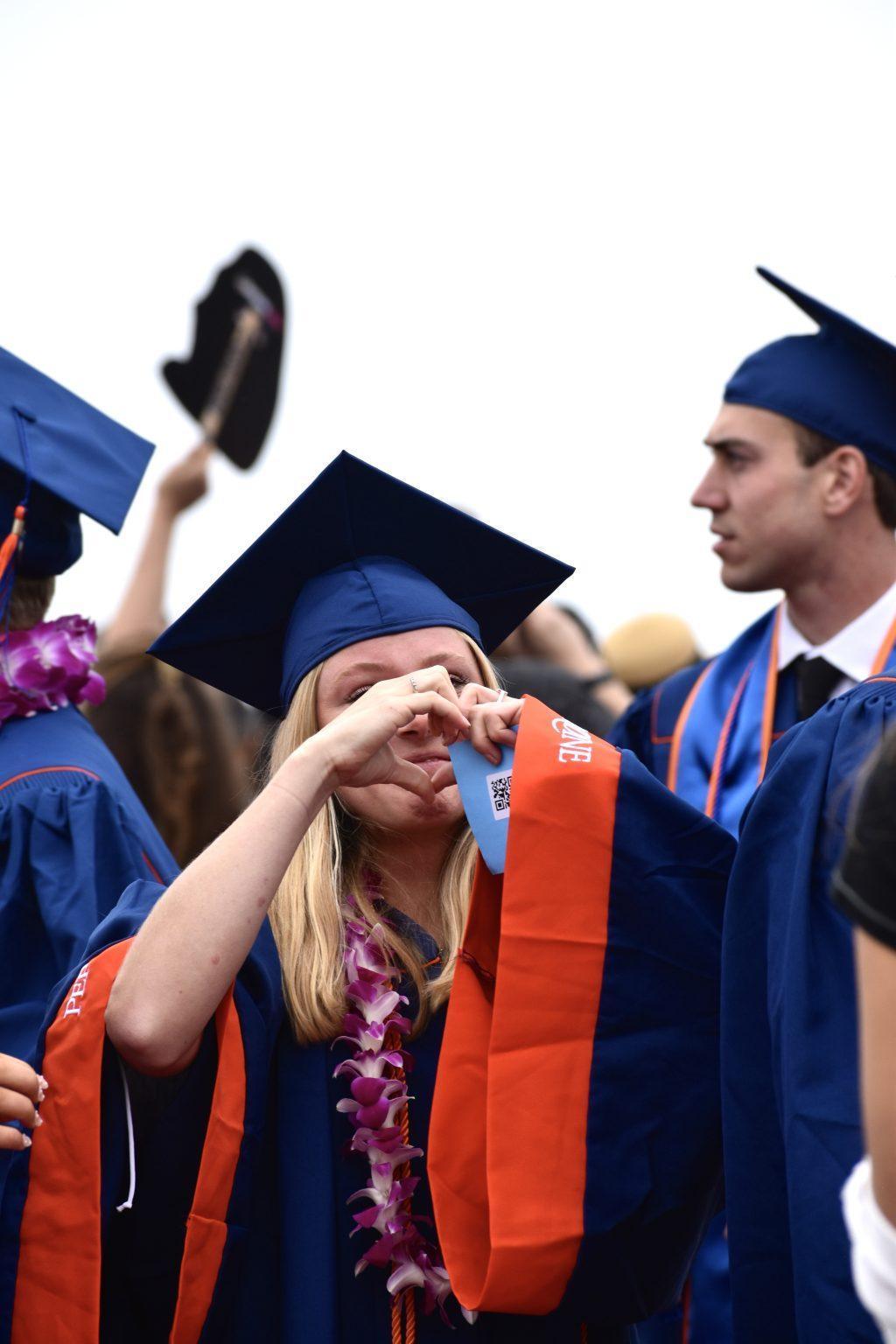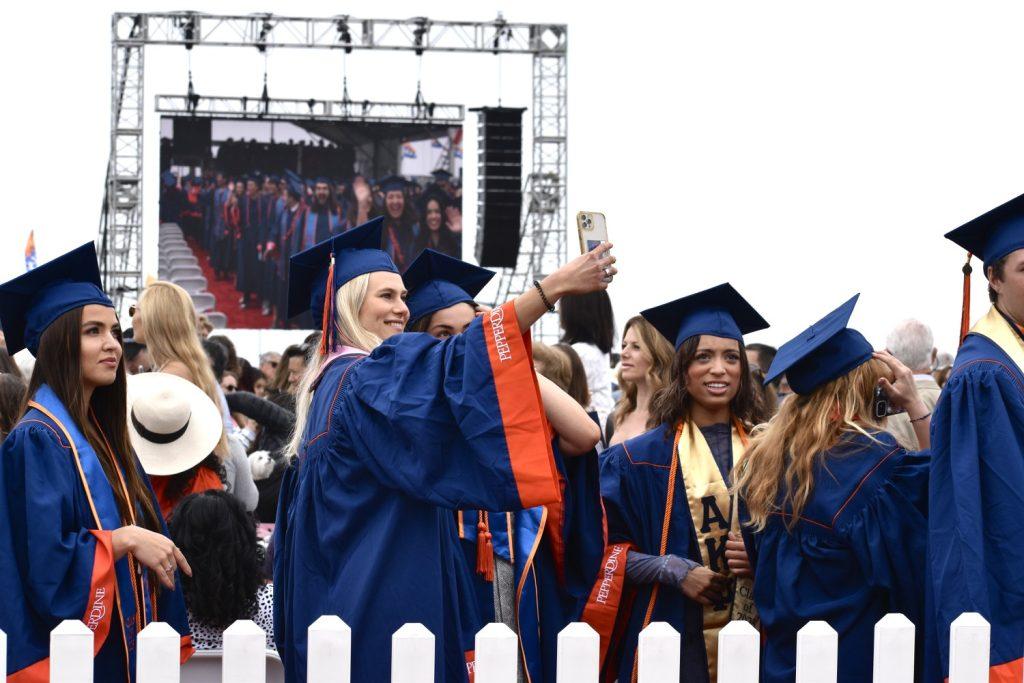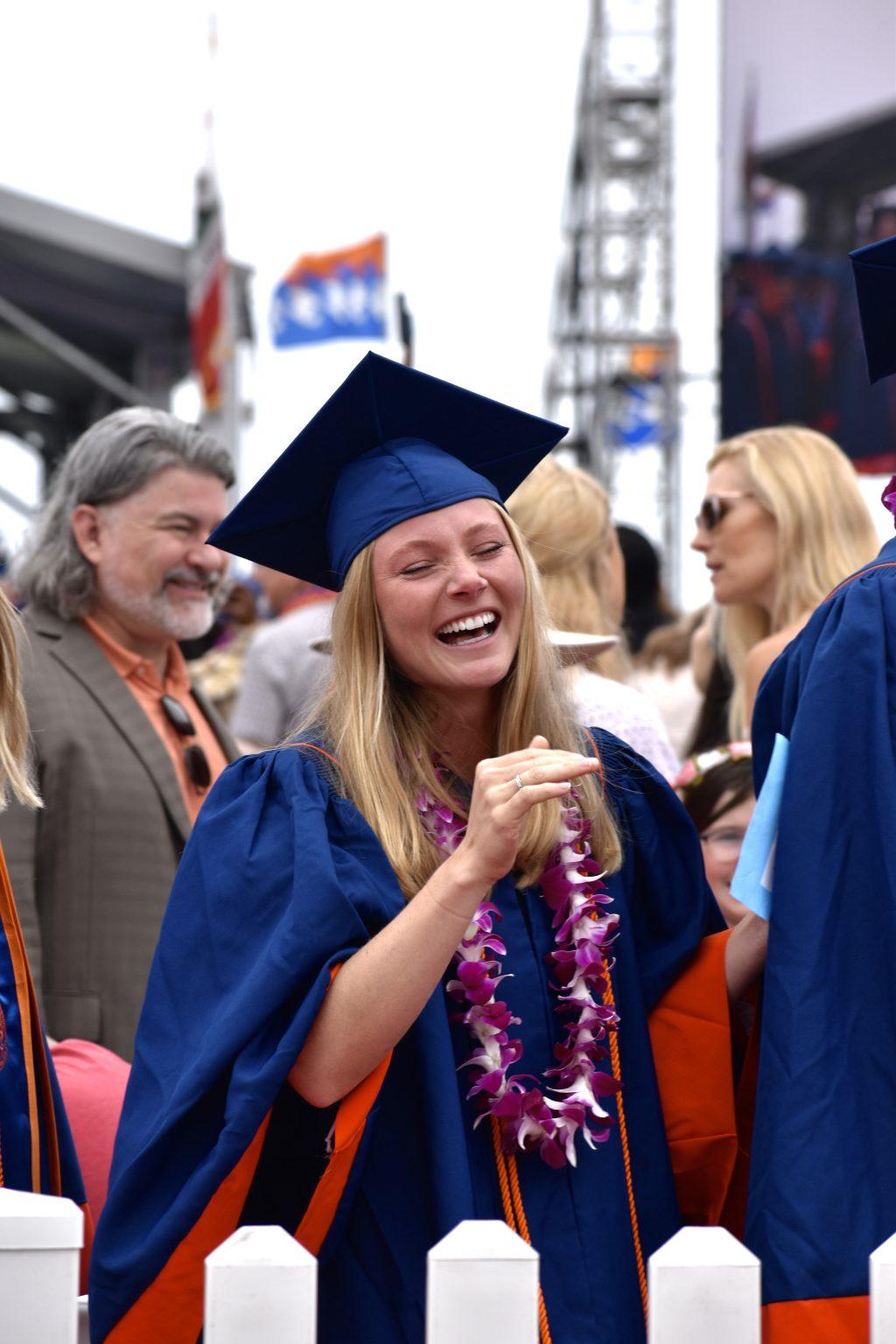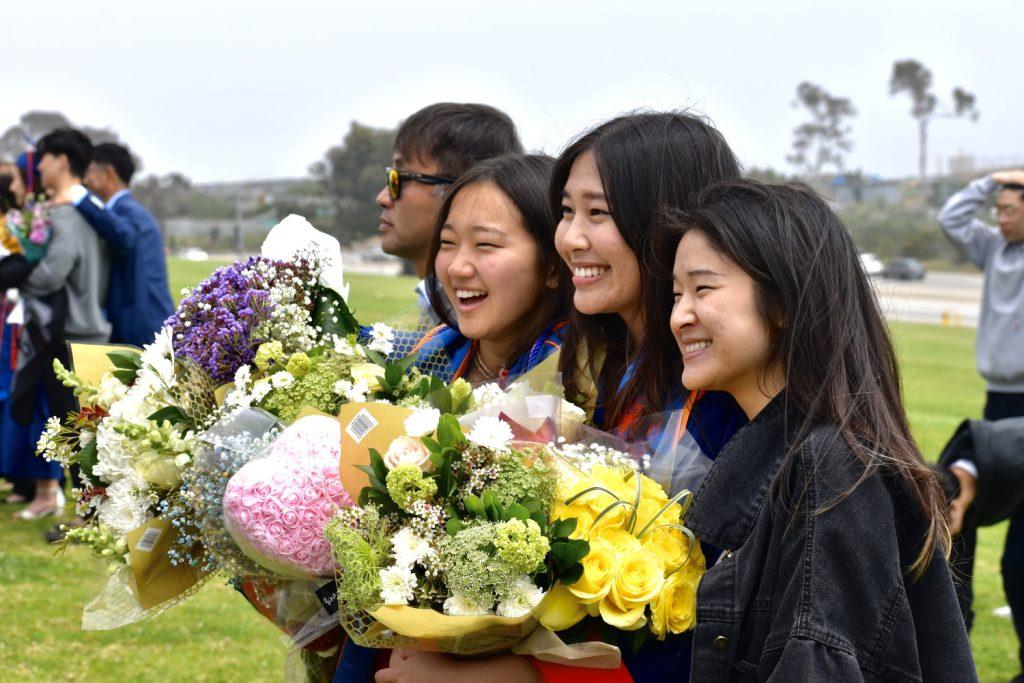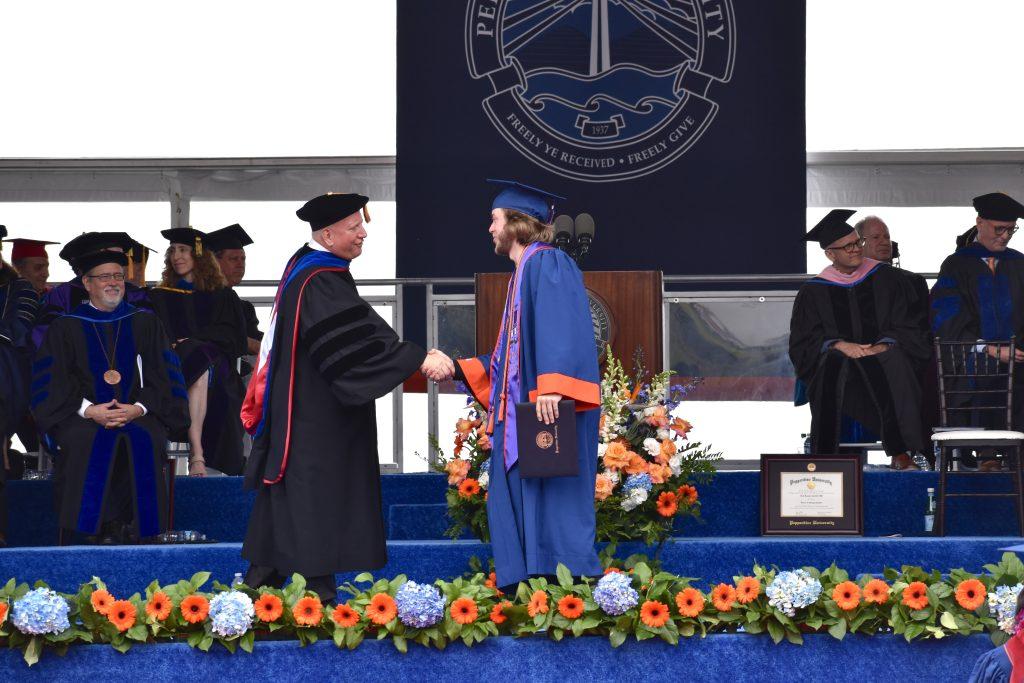 ____________________
Follow the Graphic on Twitter: @PeppGraphic
Email Beth Gonzales: beth.gonzales@pepperdine.edu