Photos by Symphony Barnes
Most have probably heard of and have even been to art museums like the Los Angeles County Museum of Art (LACMA), the Getty, or the Broad, but fewer have ventured to a lesser-known art museum called the Museum of Contemporary Art (MOCA).
MOCA is a contemporary art museum with three locations in the Los Angeles area. Its primary location is MOCA Grand Avenue, but it also has sites known as The Geffen Contemporary at MOCA, located in LA's Little Tokyo Historic District, as well as the MOCA Pacific Design Center, which is in West Hollywood.
MOCA Grand Avenue, the museum's main branch, is located in Downtown Los Angeles. Its exhibits primarily highlight American and European contemporary art made after 1940.
Some artists featured at the museum include prominent pop artists like Andy Warhol and Roy Lichtenstein.
MOCA houses Warhol's "Vote McGovern," a printed image of Nixon, which was used as part of a fundraiser for McGovern's political campaign in 1972, as well as his 1961 piece "Telephone."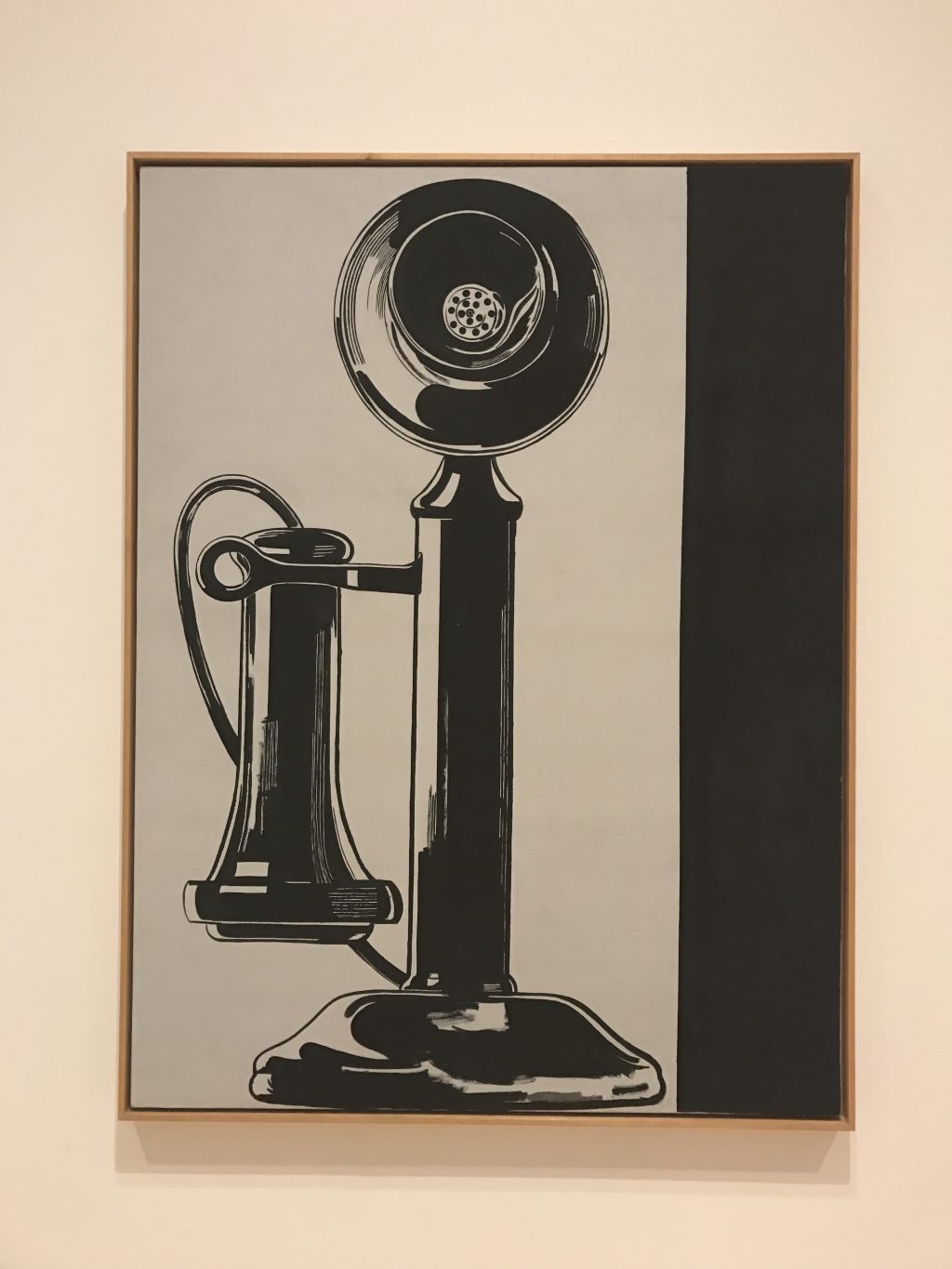 It also has Lichtenstein's oil on canvas of a piece of marbled beef called "Standing Rib."
Additionally featured is art by Swiss artist Alberto Giacometti, who is best known for his statues of humans with elongated body parts. The museum includes two of such statues, "Tall Figure II" and "Tall Figure III."
The museum also includes eye-catching works by lesser-known artists, such as Sam Durant.
Walking into the room where Durant's "We Are The People" hangs, the eye is sure to spot it — a bright blue electric sign, with the words "We Are the People" printed on it in black.
In the same room is Chris Burden's "Hell Gate," which is a model of New York City's Hell Gate Bridge that's about 28 feet long and 7 1/2 feet high.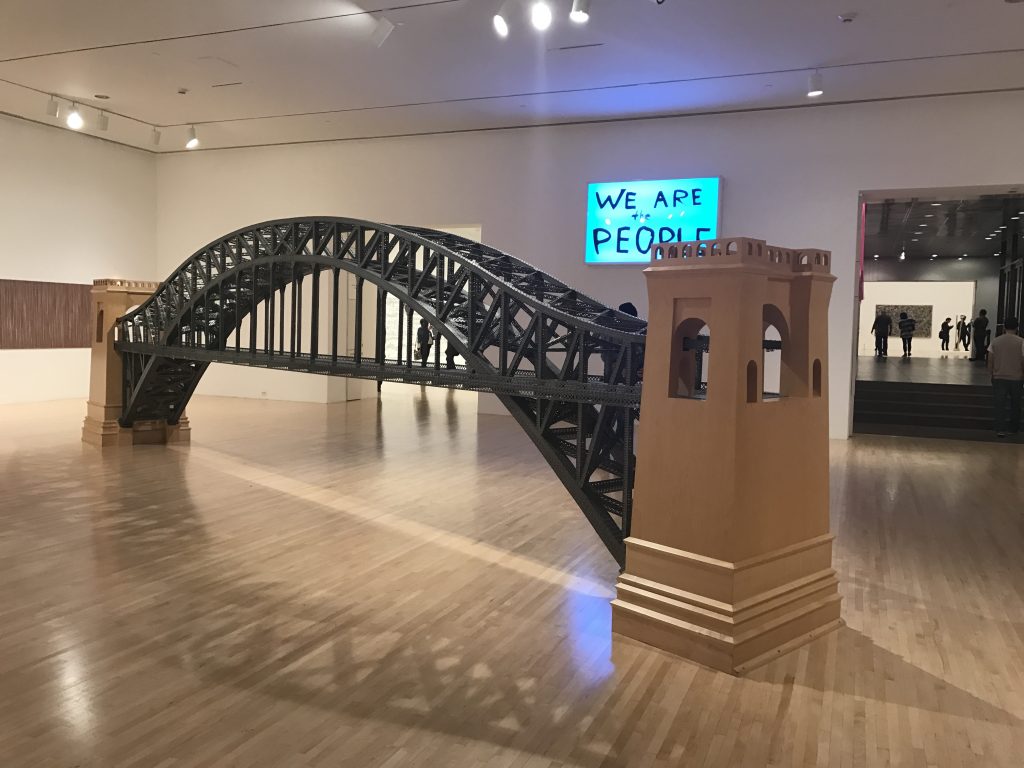 One other interesting piece completely covers the wall of a hallway. Aptly named, John Baldessari's "I Will Not Make Any More Boring Art" is an installation that lithographs the words "I will not make any more boring art," repeated in a neat cursive script, reminiscent of getting lines as punishment in grade school.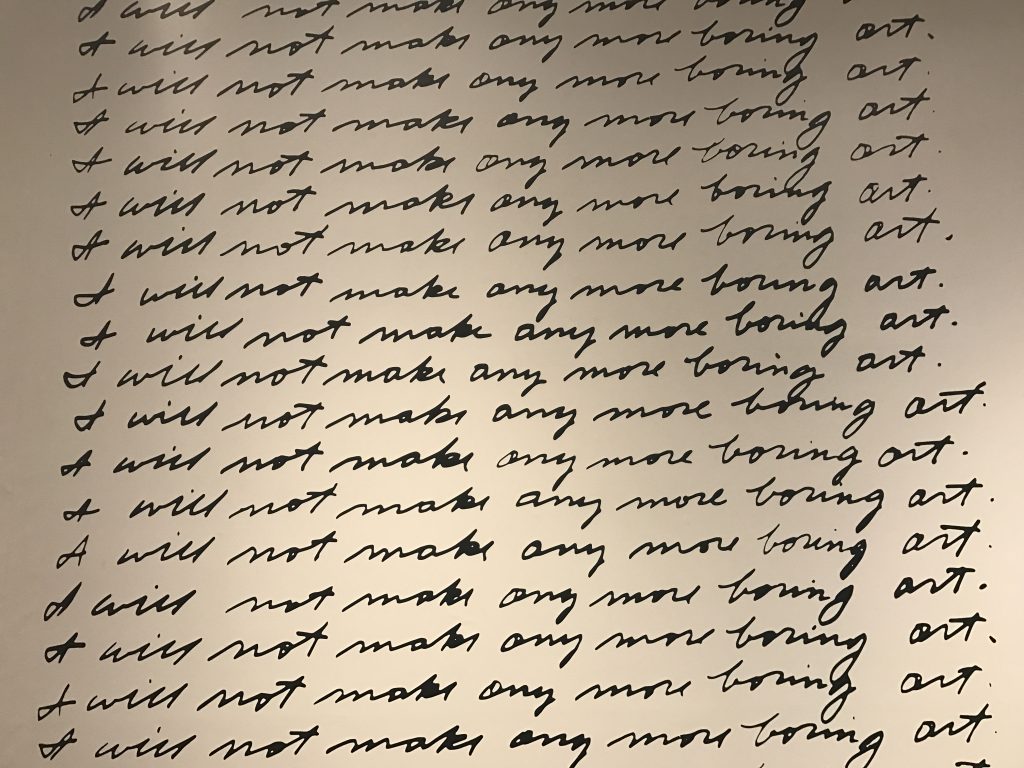 MOCA Grand Avenue is open Monday, Wednesday and Friday from 11 a.m. to 6 p.m., Thursday from 11 a.m. to 8 p.m. and Saturday and Sunday from 11 a.m. to 5 p.m. Admission is $15, but if you show your student ID, it's only $8. Even better, admission is free every Thursday from 5 p.m. to 8 p.m.
The museum is located at 250 South Grand Avenue, Los Angeles, CA 90012.
_____________
Follow the Pepperdine Graphic on Twitter: @PeppGraphic