Photos courtesy of Pepperdine Athletics/Jeff Golden
Luisa Stefani finished her freshman campaign at Pepperdine in record-setting fashion, becoming the first wave to ever earn ITA (Intercollegiate Tennis Association) Rookie of the Year. Her sophomore season has continued with some of that same dominance and with added expectations.
Stefani is currently ranked #6 in the nation for singles and has gone 6-2 so far this year in dual competition. She was recently named WCC (West Coast Conference) Player of the Week for the third time this season and the seventh time in her career, with a week still to go until the start of this seasons conference play.
Her goals for herself and her team this year are the highest possible.
"Being very straight forward my individual goal this season is to win the NCAA's tournament both individually and as a team," Stefani said in an email.
The list of accolades from her first season is lengthy. ITA All-America in singles, ITA Rookie of the Year, ITA Southwest Region Player to Watch, ITA Southwest Region Rookie of the Year, WCC Player of the Year, WCC Freshman of the Year, All-WCC first team for singles and doubles, to name a few.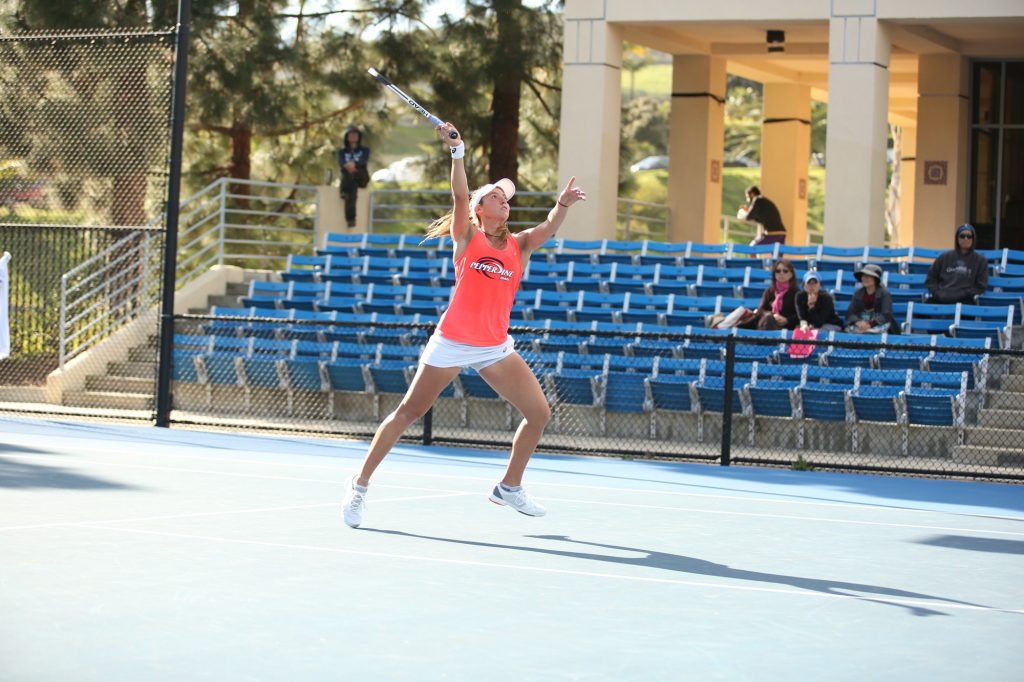 "Her freshman year she was out there chasing everybody, excited to beat every opponent that was put up for her and never really thought about anything other than just enjoying the battle and wanting to beat people," Head Coach Per Nilsson said. "This year I think it was the first time in her career that she was the favorite every time she stepped on the court. And its a different kind of pressure."
The awards are backed up with some immense team and individual accomplishments. Stefani reached the round of 16 in the NCAA doubles tournament with partner Apichaya Runglerdkriangkrai, reached the NCAA semifinals in singles, and was a member of the team that reached the final four last season. The sophomore said she learned a lot through her freshman season.
"Last year I learned a lot about time management," Stefani said in an email. "How important it is to maintain things organized and under control in order to maximize my performance on court, things like sleeping and eating habits are important and also having a social life, making friends and not letting the overwhelming routine take over everything are some aspects that helped me for this year. I also learned how it is to play as a team and what being a good teammate should look like both on and off the court."
Coming off of such an impressive freshman year has heightened the expectations for the sophomore. Stefani says she manages this by taking it day by day.
"I just try to take a day at a time in practice, focus on what has to be done each day in order to improve and to be ready for the end of the season," she said in an email. ""Focus on the process and not on the outcome" is a quote that I always try to keep in mind. So instead of focusing on the actual expectations, I try to focus on how to reach the goals I set for my self as well as the team at the end of the season."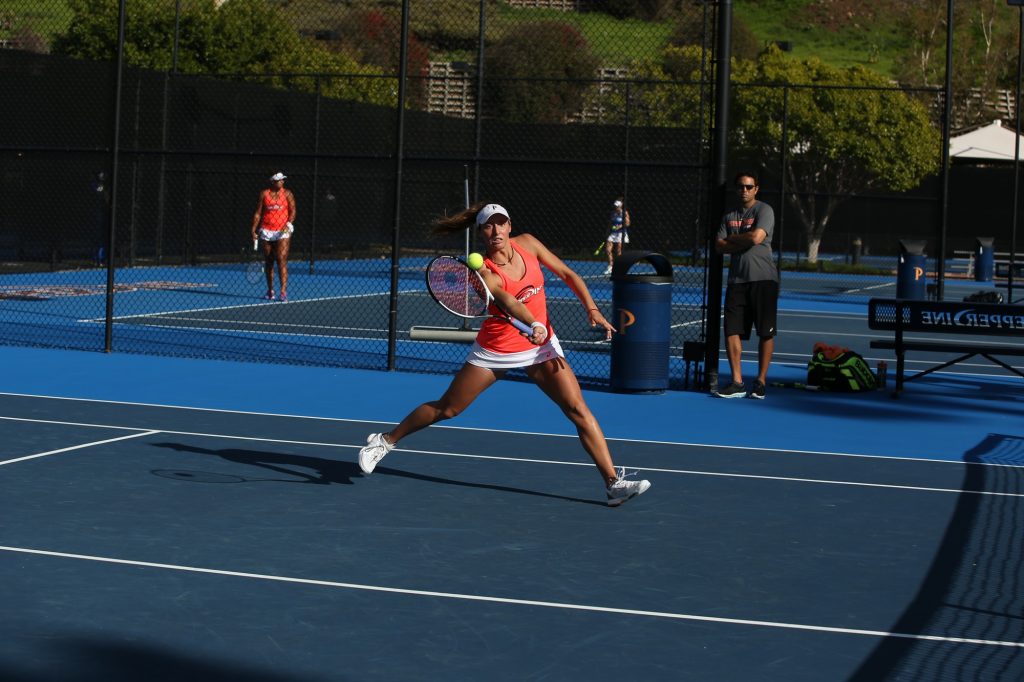 Nilsson said that they've been working on managing these expectations by realizing that wins won't feel the same this year.
"She's finding ways to win, but it feels different," he said. "Last year it was exciting to just beat people, now its expected of her. "
In addition to playing in the Waves No. 1 singles spot, Stefani plays in the No. 2 doubles spot with freshman Ashley Lahey, as of recently. The pair has gone 2-2 when playing together this year. Individually, she has gone 15-7 overall. She says she expects herself and the team to continue to improve this season.
"We've had a good season so far, but also some tough matches that could have been better," she said in an email. "So I don't want to take for granted what we've done this far but I feel like there is still more to come and hopefully something very special or that really stands out will come our way soon."
Senior Runglerdkriangkrai says that Stefani is not only a great player, but a great teammate.
"I think she is one of the best players in college tennis," Runglerdkriangkrai said. "She is also an amazing friend and support off the court. She's a hard worker and is a role model to other people."
Teammate Laura Gulbe said that Stefani is a reliable member of the team.
"I can always rely on her whether it's getting the necessary point on the court or being there for me and the other girls regardless of what time of the day it is," Gulbe said. "She can be silly, she is unselfish, and most importantly she always cares."
Stefani says the added pressure of competing for your teammates makes collegiate tennis more fun.
"Representing not only myself, but also Pepperdine and the team, puts an extra bit of pressure when competing," she said in an email. "The adrenaline of playing a deciding match when the team is relying/depends on you are probably the most fun parts about playing college tennis."
Nilsson said that Luisa is essential to the team making a run at an NCAA championship this year.
"The benefit of having someone like Luisa is that she can beat anyone, no matter who she plays and thats a good feeling to have," he said. "We can count on her when it really matters and that is what a team that is going to make a run for it at the end really needs."
Stefani and the Waves will look to make a run for their fifth consecutive WCC title this year, starting conference play at Saint Mary's on Friday, March 24. WCC play concludes April 27-29 and the NCAA championship begins in May.
__________________________
Follow Erin Himes on Twitter: @enhimes