Photos by Kristin Vartan and Family Photos via Kelly Sullenberger
Then 14-year-old Kelly Sullenberger was in Leadership class when her mom called her out of school. But the reason was not for a planned "dentist appointment, or whatever reason your parents pick you up from school early," Sullenberger said.
"She picked me up, I got into the car and the first thing she said was, 'I want you to know that he's OK, but …' and then she explained everything that happened," Sullenberger said.
U.S. Airway's Flight 1549 happened. The day was January 15, 2009. And "he" was Chesley Sullenberger III, the pilot who landed the "wounded Airbus A320" atop the Hudson River, according to The New York Times, with 155 passengers and zero fatalities, according to CNN. The world knows him as a United States hero. Kelly calls him father.
"It was definitely scary, of course that's something I always tell people, it's a very heroic situation and we had such a happy ending, but in addition to all the other lives on board, he was also on board," Sullenberger said. "It wasn't necessarily this moment of celebration for us right away."
Because the press did not know his name at first, temporary anonymity allowed Kelly and her family time to hear his voice and process the event. Once "Sully's" name was known, what it meant to be a Sullenberger took on a new meaning.
"Especially toward the beginning when people would stop my dad in the store, or when we were out in public at the gas station. Everywhere," Sullenberger said. "It's a new adjustment to get used to: just kind of realizing, this is my normal life, and now all these people are involved in it in different ways."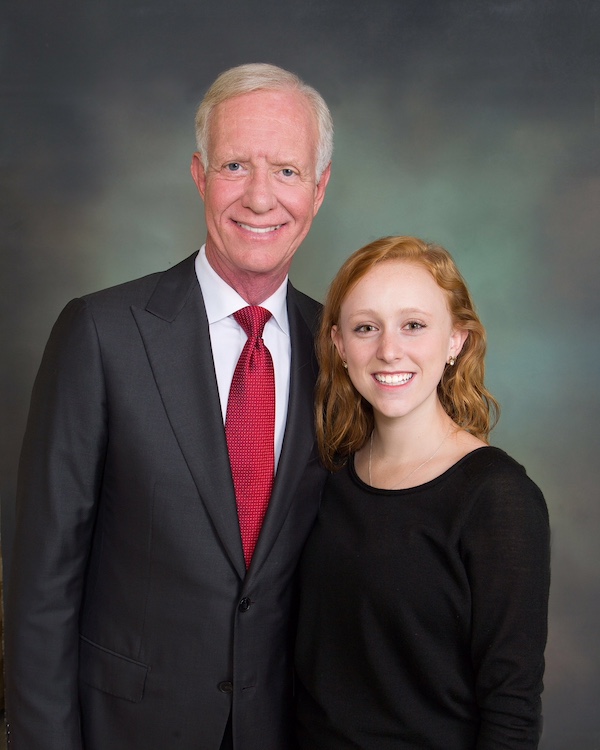 Despite this unexpected fame, Sullenberger said her young age during the aftermath of "Miracle on the Hudson" allowed her "a lot more grace."
"When you're 14, you're so malleable already and you don't know who you are, as much as you think you do. But there's so much that changes in your life when you're 14 that I had room for that change," Sullenberger said. "So I definitely didn't have as hard of a time as I would have if I was older and had everything figured out, and had who I was established and have this thing, throw a curveball so to say."
Sullenberger said her close relationship with her dad also affected how she handled the changes in her life.
"I've always had a strong relationship with him. I tried to internalize [the situation] and handle it with grace and cared more about that and not making it about myself or stressful because I cared about him and wanted it to be more about our family getting through everything with the additional aftermath," Sullenberger said.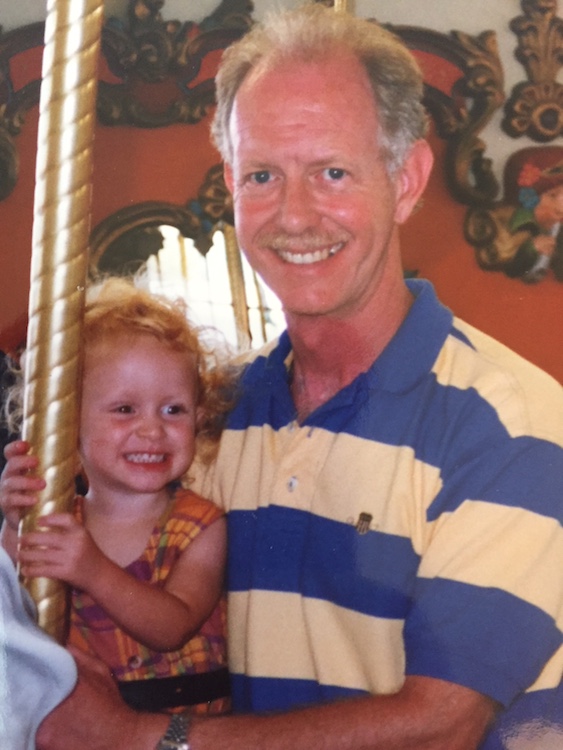 Sullenberger continued to handle her life with as much normalcy as possible. The day of Flight 1549, she insisted on attending cheer practice. She also made sure to fly back in time for her eighth grade "Promotion Party" after a trip to Buckingham Palace the following June.
"I thought I was going to miss it," Sullenberger recalls from that day, "We (Sullenberger and her family) got to go inside Buckingham Palace which is something no one gets the opportunity to do. And I was so upset because I thought I was going to miss my eighth grade promotion party. And my mom was like, 'you don't realize how big of an opportunity this is.'"
After shaking hands with Prince Phillip, the Duke of Edinburgh and Prince Harry, Sullenberger did make it back for the party.
"It was very surreal. My family didn't necessarily feel like it was our place, or didn't necessarily deserve it, but we just never imagined we'd be doing these kinds of things," Sullenberger said. "We still think about it to these days and are still very grateful for those opportunities."
Those "opportunities" have also included watching their father be Grand Marshall in the 2010 Rose Parade in Pasadena or attending the 2009 Inauguration of President of Barack Obama (and meeting Barack and Michelle Obama at the Inaugural ball).
"I'm proud of my dad," Kelly Sullenberger said. "And I'm proud of what he did and who he is as my dad, as so many girls are proud of their dads. He still is my dad to me."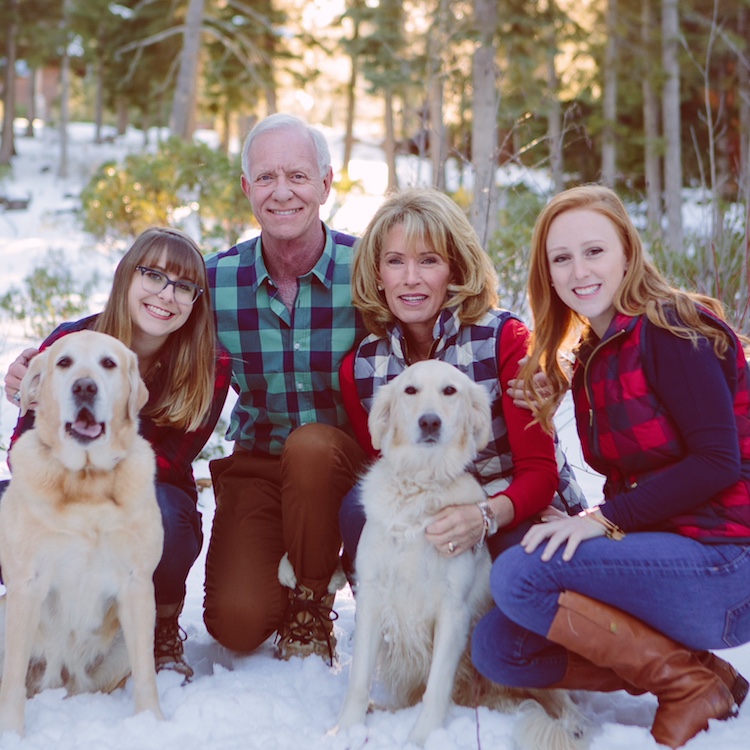 Like many girls and their dads, Sullenberger and "Sully" (as Chesley Sullenberger's friends and family call him and the namesake of Clint Eastwood's movie adaptation of the Flight 1549 and its aftermath) are close. "Sully" shared his passion of flying with his daughter, flying small planes while she sat in the pilot seat, she said. Sullenberger's father no longer flies commercially but has written two books. In addition, he works for a speaker's bureau and travels all over the country to speak on leadership in the workplace and patient safety, Sullenberger said.
"My dad still flies small planes and I love being able to sit up in the cockpit with him as his first officer. He is so passionate about it, so he always explains everything to me," Sullenberger said. "Ever since I was really little, he would fly us around in small planes and a few times commercially, he got to be our pilot. It's always been something we've gotten to share together."
The Sullenbergers' ("Sully," Kelly, her mother and older sister) favorite moments with one another are the ones spent at home. Not being "big foodies" the Sullenberger family opts for "snackie nights" that include cheese, meat and crackers, cereal or Baja Fresh while playing board games. "Ticket to Ride," Yahtzee or Uno are recurring ones, but it depends on "who's picking," Sullenberger said.
"Especially as my sister and I get older, and as we're not as close to our parents distance-wise, just being altogether is something we definitely value more now," Sullenberger said.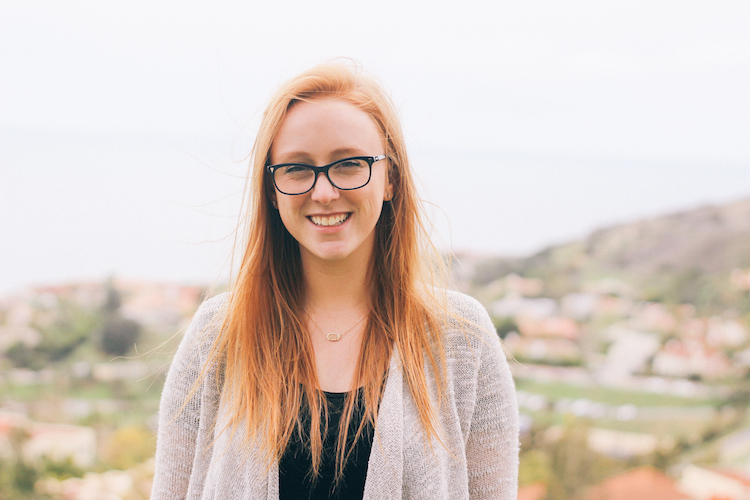 No longer living at home, Sullenberger works at the Pepperdine School of Law as the Admissions and Communications Coordinator. She started this position three weeks ago after working at Seaver College's "OneStop" office since Fall 2017. Simultaneously, she is in graduate school at the California State University, Northridge pursuing a Masters in Education Administration with a specialization in Higher Education. Her ultimate dreams are to be a dean of admissions or the president of a university, obtain her Ph.D., and one day have a family, she said.
"From when I was an undergrad (Sonoma State '17), I wanted to work in admissions because I think it's really cool to see a student, something light up in their eyes when they realize their dreams, that they can do this and succeed in whatever they are passionate about," Sullenberger said.
It has been almost nine years since Flight 1549, and Sullenberger sees her family almost once a month. When asked what Kelly personally thinks it means to be a Sullenberger, she said:
"Being a Sullenberger means is living your life with integrity and taking initiative. I always joke that those were two of the first words that my parents taught me when I was in preschool. My dad would always stay afterwards when he would pick me up from preschool, he would make a point, that if the preschool toy room was a mess he would stay and help me pick it up. Just doing the right thing, no matter who is watching and what you get out of it. Just having really strong values of what is right and wrong have definitely been instilled in me," Sullenberger said.
__________
Follow Kristin Vartan on Instagram: @keepingitkrischic