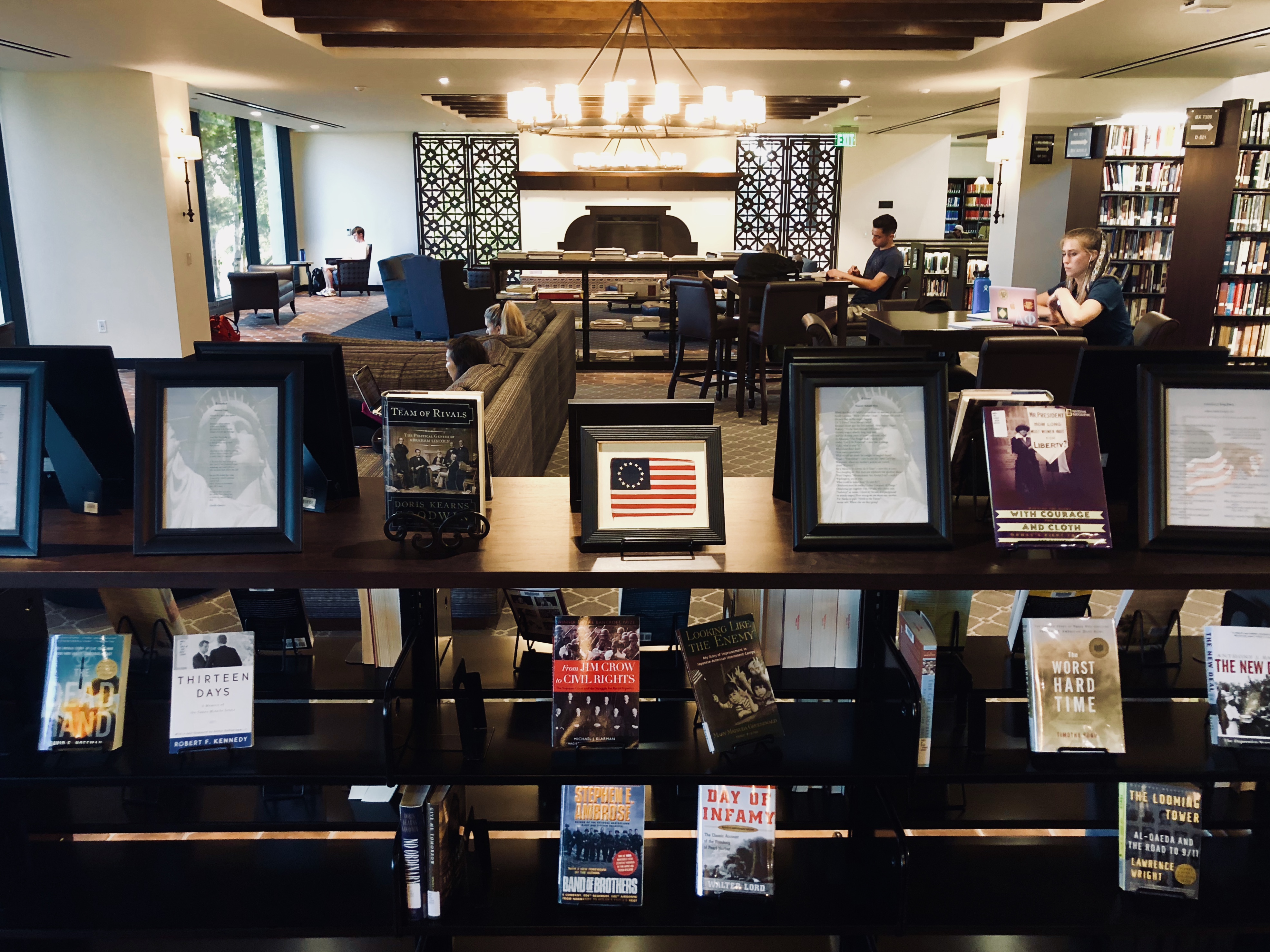 Photos Courtesy of Annabelle Roberts
Payson Library will present a "pop-up" display of American poems for the next two weeks in commemoration of Sept. 11.
Located by the couches in the back of Payson, the display features poems by Walt Whitman, Langston Hughes and Emma Lazarus.
Director of Library Programming and Public Affairs Alice Tsay is responsible for the selection of poems and the design of the display.
"We wanted to participate in the larger commemoration of Sept. 11 on campus, and in that, we also wanted to reflect our own identity as a library," Tsay said. "We wanted to represent the diversity of people in our country and how many people have experienced America and have become a part of this nation."
Tsay said a key factor in the selection of the poems was the diversity of poets.
"During Sept. 11, the experience was that of coming together and uniting in the midst of turmoil," Tsay said. "The selection of the poets, particularly their diversity, captures that idea."

The eight featured poems range from classics to newer, less well-known works. "We also sort of wanted to cover everything," Tsay said. "We wanted to give students something they've read and also things they may not have read."
Of the more popular works, Whitman's poem, "I Hear America Singing," celebrates the differences of people from every stratum of American life. And Emma Lazarus' poem, "The New Colossus," is the poem found inscribed on the book that the Statue of Liberty holds.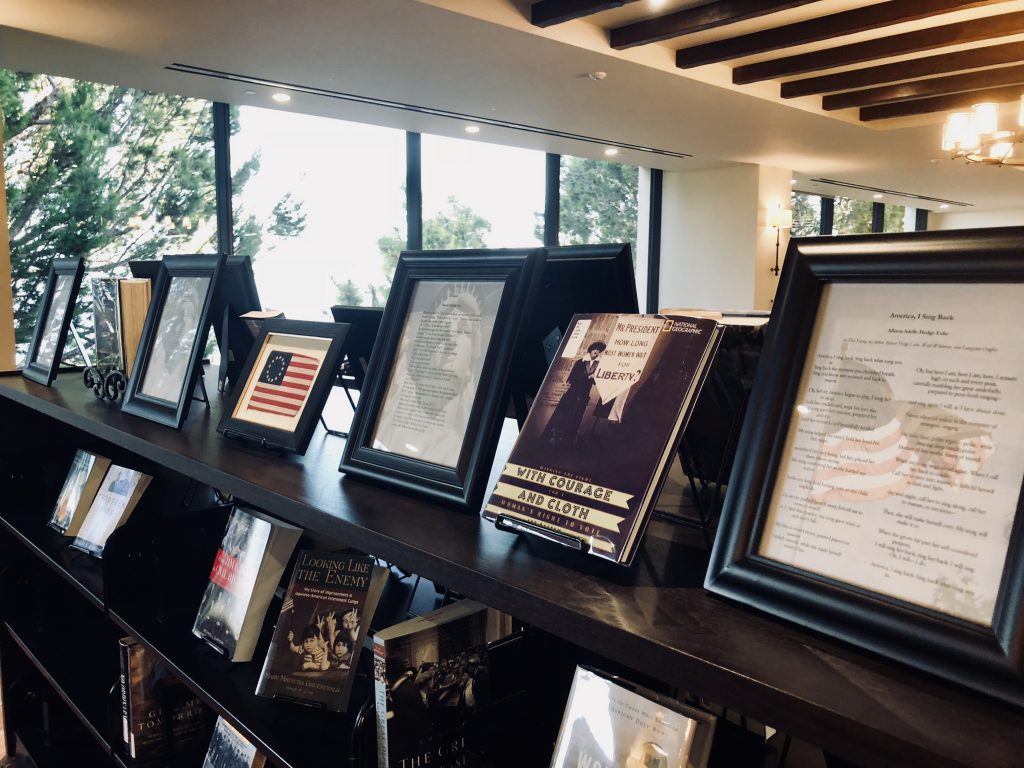 Langston Hughes' poem, "Let America Be America Again," is about the African American condition and the issue of equality in the nation. Hughes' inclusion in the display is timely since the library recently acquired an inscribed copy of his first book of poetry as part of a larger collection of rare African American books, according to Tsay,
Surrounding the poems are various books from the library's AEL Collection of Books on American History. The display shelves in the back of Payson have previously been used to for the library's Starr Book Collection. This summer, the stand featured library "staff picks."
Tsay said this time last year, the library had just reopened, and its staff was not prepared to curate a display to commemorate Sept. 11. However, Tsay hopes to make the commemoration an annual tradition. "We hope it will catch people's eyes and take a moment to reflect," Tsay said. "Maybe it will encourage them to delve deeper into our collection."
For more information on the display and other library collections, visit the library website at library.pepperdine.edu.
________________
Follow the Pepperdine Graphic on Twitter: @PeppGraphic