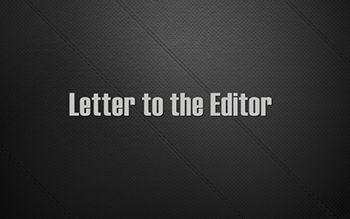 Editor's Note: Opinions expressed in letters to the editor are those of the author, and publication in the Graphic in no way represent an endorsement of any opinions published. This space is provided to allow public response and commentary on articles and issues which are covered by the Graphic and important to its readership.
I'm writing to express my concern that many upperclassmen students next year will not be able to find housing for the school year. As the larger underclassmen student classes are claiming more than 60 percent of the available on-campus housing, it has left many juniors and seniors without a place to stay.
As a current junior, I was frustrated to find that all on-campus housing filled up within the hour. I had planned to stay another year in Drescher and move into any unoccupied room, but the system crashed within the hour, and then all on campus housing was gone. With no other option left, I looked for a place to live off campus. Apparently, I am not the only one now scrambling to find a place to live off campus. The competition is now at an ultimate high for off-campus housing near Pepperdine University.
I strongly urge your readers to reach out to the university and have them assist the students who are looking for off-campus housing. Although the university has announced plans to create more on-campus housing, the students who had not planned to live off campus could use some guidance for the current situation. I am certain Pepperdine can reach out to the community and perhaps offer some student deals and help those who may also be struggling with modes of transportation.
Contact information is on the university housing website at www. Pepperdine.edu/housing.
Sincerely,
Rosa Zhang
_____________________________________________________________________________
Follow the Graphic on Twitter: @PeppGraphic