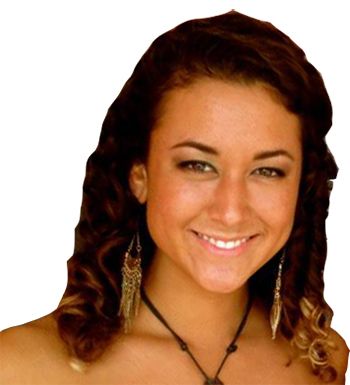 The Clinical Education and Global Justice Programs offer Pepperdine University law students experience in multiple areas of law and training for future jobs while simultaneously providing aid to those in need.
In its 16th year of operation, the Clinical Education Program is composed of two aspects. The first gives students opportunities to "provide legal services for real clients under the supervision of law professors," according to Director of Clinical Education Jeff Baker.
The Program consists of seven legal clinics. The Legal Aid Clinic aids the homeless and needy on Skid Row. The Special Education Advocacy Clinic supports and equips families of children with developmental disabilities. The Asylum and Refugee Clinic represents immigrants seeking refuge in the U.S. due to persecution.
Baker said that the clinics "represent vulnerable clients who cannot otherwise afford legal services, and students learn by practicing and seeking justice in the world."
Other clinics work with federal prisoners, educate clients from becoming victims of fraud, and provide mediators for a variety of cases involving employment, landlord/tenant and merchant/consumer cases.
The second facet of the Clinical Education Program is the Externship Program, where law students work in legal offices for academic credit in government, corporate, entertainment, public interest, dispute resolution and judicial sectors.
"We are providing students with extraordinary opportunities to work in the legal marketplace while contributing their talent and work…to promote access to justice," Baker said.
Currently involved with the Asylum and Refugee Clinic, Hailialoha Jensen graduated from Stanford University with a bachelor's degree in political science. She is currently in her second year of pursuing her Juris Doctor at Pepperdine's School of Law. As a part of her work with the clinic, Jensen deals with immigration cases at a firm in Downtown Los Angeles.
"We stick with specific cases the whole time. It is very interpersonal and consistent so we can maintain [the client's] trust," she said.
Jensen hopes to promote greater religious freedom in the U.S. by working with a religious or legal nonprofit that focuses on religious freedom.
Comparing Pepperdine's Asylum and Refugee Clinic with opportunities at her previous university, Jensen said that there was "more emphasis on earning money and getting ahead in your career versus things like the value of nonprofit organizations."
Jensen added: "At Stanford I always felt really harassed [for my beliefs] and learned to just be quiet…. I'm really glad I can be here at Pepperdine where everything is more balanced and fair."
Along similar lines, Baker said: "At Pepperdine we seek justice in our work as a matter of faith. We teach, learn and practice with love, and our highest goal is to help form professionals who will serve their communities and work toward justice across their careers."
These principles correspond with other programs within the law school as well. The Global Justice Program is similar to the Clinical Education Program, but focuses on issues outside the U.S.
The Program has three main initiatives: international human rights and religious freedom, advancement of the rule of law and global development.
Students in the Global Justice Program have the option to go all over the world and practice law in places such as Uganda, Rwanda, Ghana, India, Peru, Thailand and Bulgaria.
In the history of the program, students have written reports on sex trafficking in Ecuador, prepared a human rights report in Thailand and helped with research on human rights in Bulgaria.
The program's roots dig deepest in Uganda, according to Director of Global Justice and professor of law James Gash. On a "dive" into a Ugandan prison, the students have the opportunity to be part of a team of American and Ugandan lawyers and meet with the inmates that have been imprisoned longest.
"[The students] are getting a fantastic learning experience," Gash said. "They are being mentored by a Ugandan judge, they are assisting the Ugandan judiciary and they are going into a Ugandan prison, assisting prisoners who have no representation."
With the training they've received from Pepperdine faculty and students, The Uganda Christian Legal Fraternity can now run the structure themselves. They are now working to make the same changes in the adult justice structure.
"It's not the same kind of mission trip that one would expect," Gash said. "It's an international internship. But I would say most—though not all—of our law students are Christians and are there because of their faith. Some of them do it for law school credit, most of them do it just for the experience."
_____________________________________________________________________________
Follow Akela Newman on Twitter: @AkelaRenae
As published in the Oct. 3, 2013 issue of the Pepperdine Graphic.