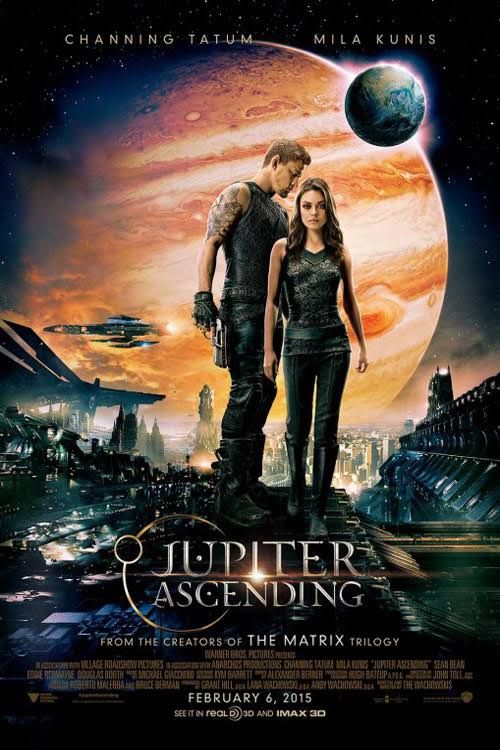 The Wachowski siblings, Andy and Lana, are an interesting duo. They started their careers writing for Marvel Comics, transitioning into screenwriting in the 1990s.
They wrote the story for "Bound" and "Assassins," the latter of which was rewritten by "LA Confidential" screenwriter Brian Helgeland. Then came "The Matrix," a sci-fi action film that not only influenced a generation of filmmakers and filmmaking, but also made Keanu Reeves an A-list star, generating discussion about its philosophical, cinematic and religious influences.
However, after the success of its sequel "The Matrix Reloaded," the poor showing of "The Matrix Revolutions" marked a downward trend in the siblings' careers. Their last two projects — the big-screen adaptation of "Speed Racer" and their collaborative on "Cloud Atlas" — received mixed-to-negative reviews.
Their newest film, "Jupiter Ascending," merely confirms the notion that the pair might be a semi-one-hit-wonder whose potential has yet to be fully utilized.
Mila Kunis plays Jupiter Jones, a Russian immigrant, who cleans houses to support her extended family. While trying to earn extra money through dubious means, she is targeted by a group of unknown aliens for termination. Saved by a former soldier and his partner, played respectively by Channing Tatum and Sean Bean, Jupiter discovers who she truly is and strives to learn her role amid an intergalactic political struggle over the fate of Earth. Eddie Redmayne, who is up for an Oscar for Best Actor for his role in "The Theory of Everything," co-stars as the primary antagonist.
The first thing audiences will notice about the film is the visuals. The Wachowskis know how to construct entire worlds that are gorgeous, and the production design is amazing, particularly the architectural styles of the different extraterrestrial kingdoms. The battle scenes are intense, but buildingof the world around them is interesting, if too brief.
The story, while understandable on the surface, ends up feeling convoluted with the ideas it is presenting, which are exacerbated by several choppy transitions throughout, making specific scenes feel like they belong in a different section of the film or in a different film altogether.
The actions of many characters do not seem logical. Some characters even end up being written out of the movie, with no explanation of what happened to them or any closure at the film's end. This possibly stems from the film's original release date — July 2014 — being pushed back several months so the directors could complete work on the special effects.
Judged on its own merits, "Jupiter Ascending" is visually appealing, with plenty of action, but suffers from a confusing overabundance of story lines and themes, as well as disjointed editing. If big beautiful sets with non-stop action are your thing, then you will find this film entertaining. Screened at Sundance on Jan. 27, it has been in wide-release in North America since Feb. 6.
__________
Follow the Graphic on Twitter: @PeppGraphic