Photos and Video Courtesy of JSU
The Japan Student Union commemorated the fifth anniversary of the Tohoku earthquake and tsunami, which left the Japanese region in despair. In an event hosted at the Raleigh Runnels Memorial Pool, students wrote letters to the victims of the natural disaster, made crafts and floated lanterns in memory of those who lost their lives.
Senior and JSU President James Hamada said the Tohoku earthquake caused many families to lose their homes and resulted in significant radiation contamination in the area. Due to the contamination that still exists today, many people have not been able to return to their homes.
"We really just wanted to do something to commemorate what happened in 2011," junior, and a JSU vice president, Eboni Lee said. "In fact, someone on our E-board had visited that area in Japan a couple of years ago and seen the destruction. As JSU, we felt it [was] our responsibility to make sure that we did something to try to help."
Hamada said senior Matthew Jones, also a JSU vice president, suggested the idea for the event. He said they were inspired by the traditional Japanese Obon Festival, in which people light lanterns and send them down a river to release the spirits of their ancestors.
Hamada said JSU wanted to provide support for the victims of the Tohoku earthquake and tsunami of 2011. He said he wanted them to know that even across the ocean, people are thinking of them and praying for them.
"Monetary support is one thing, but it's really the psychological things: the thought of not being able to return to your homes because of radiation contamination, the thought that you don't know how long you're supposed to be living in these temporary houses," Hamada said. "In those situations, having somebody there, having a voice saying, 'We care about you, support you and we are thinking about your situation' — that goes a long way."
Hamada said many people think it is relatively easy for Japan to overcome these types of natural disasters, since Japan is a wealthy country. He said JSU wanted to remind students that the Tohoku victims are suffering, and it is important to avoid underestimating the extent of their suffering.
Friday's event consisted of prayer, writing letters and sharing stories. Lee said she thinks this event helped raise awareness about Tohoku, but that it is difficult for people to know about and remember it since it is not something Americans hear about often.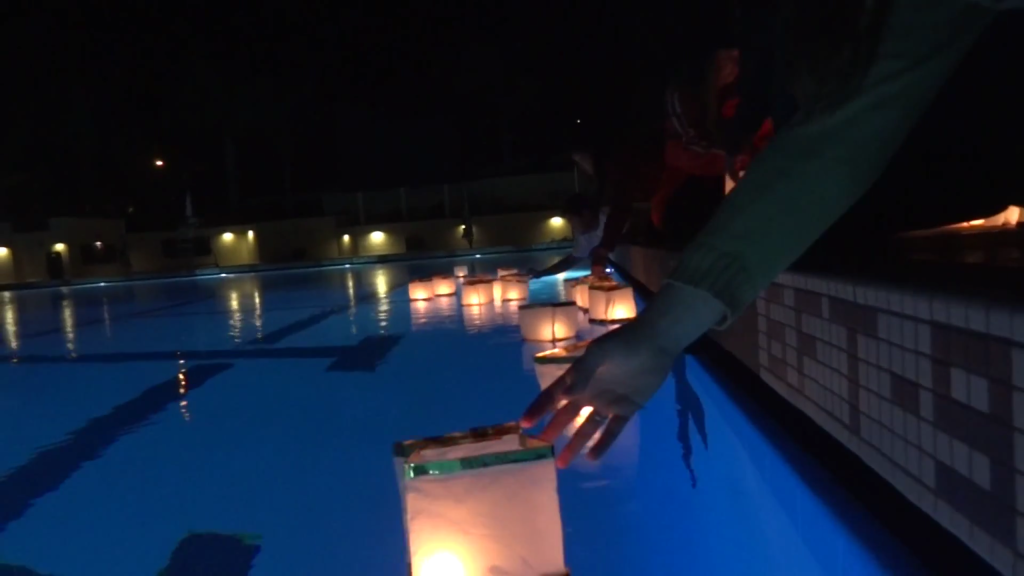 "I don't think the awareness is very high, only because it has been a few years since the earthquake, and with everything else happening in the world, it makes it that much easier to forget," Lee said.
This is the first time the Japan Club hosted this event. According to Hamada, they have been in contact with a couple of Japanese organizations to which they will send the letters. One of these is the Ishinomaki Christian Center, with which Hamada connected at a church event.
These kinds of organizations are making the Japan Club's efforts possible, as they are acting as the medium through which students can connect with victims of the earthquake and tsunami.
Hamada said there are still about 68,000 people living in temporary housing that was meant to accommodate victims for two to three years while repairs were underway. However, it is now estimated that it may even take around five-plus years to finish repairing all of the damage. Because of this, many people may never return to their homes or hometowns.
"The elderly, they might die in these temporary houses," Hamada said. "It looks bleak for them."
Two JSU members, senior Monica Takahashi and junior Yusuke Wakita, assisted in the disaster relief a few years ago. Takahashi was living in Tokyo when the disaster struck in Tohoku. She volunteered after the earthquake to help the refugees and interned with a nonprofit that provided cultural, leadership and educational opportunities for the victims.
"Witnessing the disaster and its aftermath every day on television was unbelievable, and I couldn't believe that such destruction and hurt was possible," Takahashi wrote in an email. "I knew that I needed to contribute in some way."
Takahashi wrote that she taught English to elementary school children from Tohoku who took refuge in Tokyo.
"Interacting with these children made me realize the power of positivity and having hope," she wrote. "During my works with the nonprofit organization, the power of hope was truly reaffirmed …ž It changed me to never break in times of hardship and taught me the importance to have hope and be positive."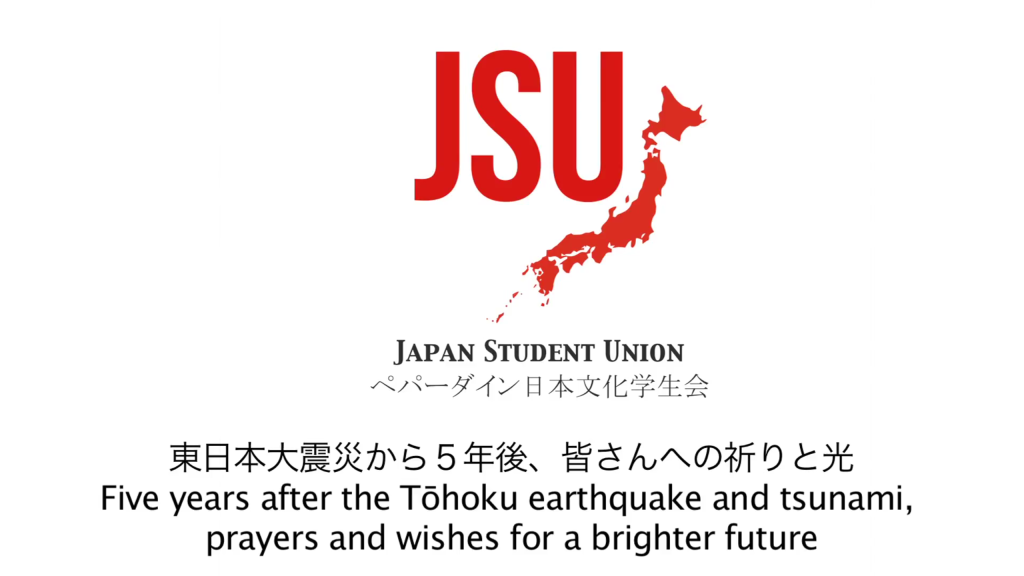 For students who wish to get in contact with the Japan Student Union for inquiries on how to be involved in disaster relief, email them at pepperdinejapanclub@gmail.com.
__________________
Follow Paola Ramos on Twitter: @PaolasPassport