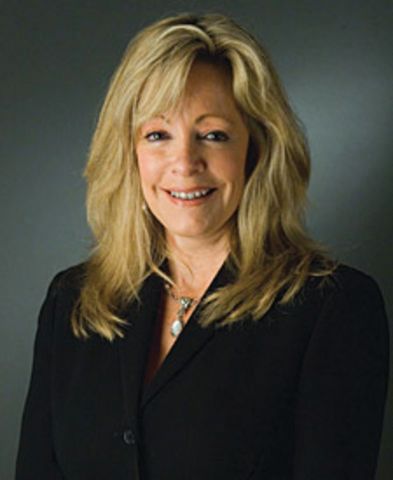 Photo Courtesy of Janet Kerr
Janet Kerr began her duties as the university vice chancellor this semester. Her new role is primarily a fundraising role that will help the university develop further.
"Janet will help us develop genuine friendships with alumni and friends who can help us build on our margin of excellence through transformation gifts," Senior Vice President for Advancement and Public Affairs Keith Hinkle wrote in an email. "She will become one of our storytellers who inspires and challenges those most capable of funding our highest strategic priorities."

Hinkle described Kerr's new position as vice chancellor as a development role.
"We were looking for someone with years of experience at Pepperdine who had strong relationships with alumni and the business community," Hinkle wrote.
Hinkle wrote that he is excited to work with Kerr and described her as a great fit for the position.
"She loves Pepperdine, and she's dedicated her life to this place," Hinkle wrote. "She's one of the most beloved long-term faculty members at the school and has good relationships with many alumni. She has two degrees from Pepperdine. She's a donor! Janet is friends with and works with some of the most influential business leaders in the nation."
This is one of the many roles she has held at Pepperdine since she graduated from Seaver in 1975 and the School of Law in 1978. Kerr has constantly been involved with the school since she was a student.
"I'm very avid about representing the University, and what we stand for, and to help fund it to even greater levels than what it already has," Kerr said.
President Andrew K. Benton wrote in the press release that announced her position that Kerr is capable to take on her new role.
"I think the world of Janet Kerr," Benton wrote in an email.
Kerr said she is so "engrained in the Pepperdine community," as an alumna of two schools and a professor for 30 years, that "Pepperdine is a family" to her.
"I want to make sure that the students are helped in their educational and career aspirations," Kerr said.
Kerr said she found out that she would be holding the new vice chancellor position in October 2015. Kerr is one among several vice chancellors who hold different roles in the school's administration. She said she has known the other vice chancellors for years, so the transition into this new position has been easy.
Kerr said she started her career as a faculty member of the law school in 1983 after she had practiced law with the Securities and Exchange Commission for two years. She said she then spent another two working in a private practice as an attorney. She became the associate dean of the School of Law in 1987 and held that position for three years.
After being associate dean, Kerr said she reached tenure as a professor of law during the 1990s. She then went on to found the law school's Center for Entrepreneurship in 2000, which provided the first certificate program for entrepreneurship in a law school. Geoff Palmer endowed this program in 2006, and it became known as the Palmer Center for Entrepreneurship and the Law.
This certificate program offers law school students the option of having a specialization in entrepreneurship. Kerr said law students have responded well to the certificate program because it opens more doors for them. She said she wanted to create more opportunities for the students, as she knew that it is often difficult to secure a job as an attorney.
"It was really an act of love, and as a result, there have been so many students that have graduated through the program and founded their own businesses," Kerr said.
Aside from her work at the School of Law, Kerr also assisted in developing five technology companies during her time as a law professor, and she became the first woman to hold a chair — the Laure Sudreau-Rippe Endowed Chair — at the School of Law. Kerr retired as a professor in 2013 and then obtained the position of vice chancellor.
Kerr was also honored as a distinguished alumna of Seaver in 1996.
"My heart is still so much with Seaver because going to Pepperdine undergrad, Seaver, really changed my life," Kerr said. "In that, I met so many wonderful and fine people, both students and faculty, and also the service, purpose, leadership model is really what life is all about. I consider myself as still in the midst."
_________
Follow Paola Ramos on Twitter: @PaolasPassport