Photos by Zach Le
Imagine Dragons revisited an excited Los Angeles on Monday, September 28, in a brief sabbatical from their "Smoke and Mirrors" tour, which has 105 dates all over the world. Citi and American Airlines partnered with Live Nation Entertainment to deliver the special performance by Imagine Dragons at the iconic Hollywood Palladium on the Sunset Strip.
Lead singer Dan Reynolds entertained the audience with anecdotes of the band in between songs, and the band members reflected on their rise to the forefront of the music scene.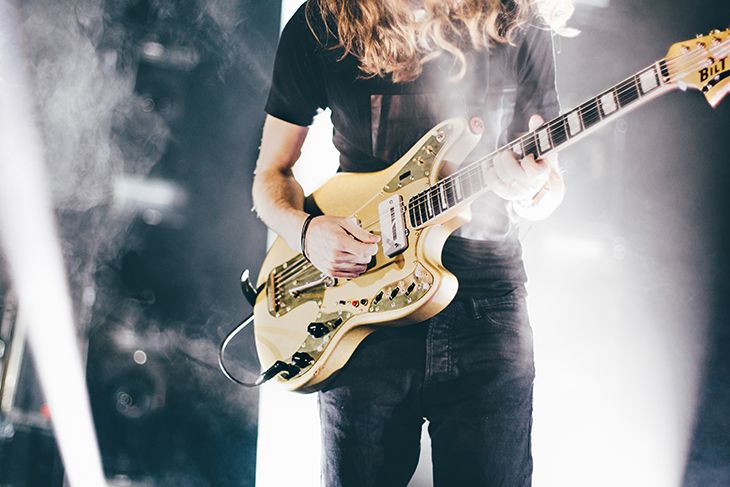 After their start in 2008, Imagine Dragons has experienced an incredible soar to stardom. Their 2012 album "Night Visions" topped multiples charts, and the band received a Grammy for their single "Radioactive." They went on to release their most recent album, "Smoke and Mirrors" in February 2015; it has already topped the Billboard 200, which ranks the 200 highest-ranking music albums and EPs in the U.S.
A few songs into the set, Reynolds continued with the informality of the show by ripping up their setlist. He jokingly explained that he could never read it in the dark anyways. The band opted instead to follow their own inclinations in choosing the order. Deviating from the standard setlist of their "Smoke and Mirrors" tour, the result was a more organic and informal performance, studded with stories of their past.
The band bantered in between songs and reminisced about their early days, explaining how they came together and decided to pursue music full time. They also wished a happy birthday to their drummer, Daniel Platzman, who celebrated his birthday on the stage.
As the group discussed their first years as a band, they referred to the masses of shows they played in Las Vegas while trying to make a name for themselves, and explained some of their hardest times as a new band. Reynolds cited instances at Norwegian clubs and small Las Vegas parties, and talked about opening for a mime along their road to fame.
The band played songs from both "Night Visions" and "Smoke and Mirrors." It was clear that Imagine Dragons has a passion for live performance, as each song displayed both their talent and flair for improvisation. The group's commercial success was evident in the sophistication of the laser and lights aspects of the show, which intensified the performance.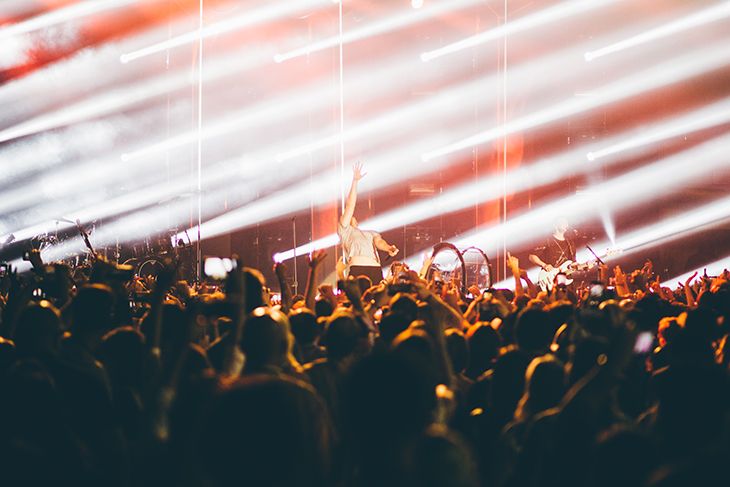 They closed with "Radioactive," one of their most popular songs. Reynolds struck a huge drum on stage as the energy of their performance reached a peak. The roar of cheering made it clear that the crowd had been anticipating this hit.
Seniors at Pepperdine will remember that Imagine Dragons played at Pepperdine's Spring Concert back in 2013, before they reached their current success. They are a band capable of both wowing large audiences and adapting to smaller crowds — providing equally as powerful performances. The band will continue on to Germany, in the start of the European leg of their tour.
__________
Follow Pepperdine Graphic on Twitter: @PeppGraphic