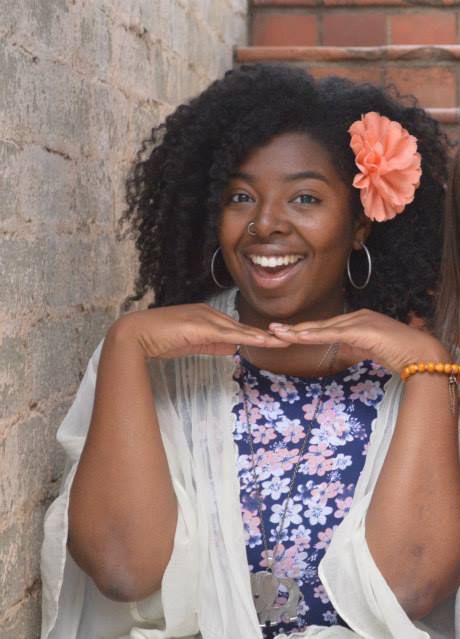 Photo Courtesy of Akerra Tarver
"Before going abroad, I remember one of my mentors at church sending me off, telling me, 'Remember, God is the same here as he is there. He does the same work and he touches the same people, and you will be able to find your community.' So I went abroad and had some really hard things happen to me, and I went to an international church run by some South Africans and very much got to see first-hand how God is working in the same ways there as he's working in America."
Junior Akerra Tarver traveled outside of the United States for the first time when she packed her bags to spend the year in Buenos Aires, Argentina, with Pepperdine's international program. This entirely foreign environment provided Tarver with an opportunity to allow her new surroundings to mold and transform the way she sees the world, Tarver said.
"I did some missionary work in Uruguay for a couple weeks while I was abroad. Listening to a church service in Spanish and hearing the testimonies of Venezuelans as we're going through this awful time of political unrest, but just being able to lean on each other and lean on God has definitely changed how I think. Coming back here, I take my problems with a grain of salt — just realizing it's not the end of the world and trying to take everything in stride one day at a time."
Tarver's thoughtful outlook helped her navigate the difficult times and appreciate the moments when life is purely beautiful, she said.
"My good threshold has blown through the roof — I've walked on a glacier and seen whales and it's amazing. But also I had a really good friend die while I was abroad. And I've been really stuck — stuck out in the rain without any idea of where my house is."
Although going abroad stretched Tarver in new ways, said she was already prepared for cross-cultural interaction thanks to a portion of her childhood where she and her family lived in seminary housing in Michigan. Living in close quarters with families of other cultures taught Tarver how to learn from and live cohesively among lifestyles she was unfamiliar with.
Tarver said that they had Korean, Canadian and Kenyan neighbors, yet they were all Christians and supportive of each other.
"They related to God in different ways, and that definitely opened my eyes to how, say, Kenyans pray" she said. "The Koreans taught us how to make tuna and rice and seaweed into a little snack, and my mom still serves it to this day because it takes an actual ten seconds to make. So just being able to see first-hand what cross-cultural exchange can look like without anyone dominating anyone else and while they're all serving God is really cool."
Having four younger brothers at home, she said showing up also gave Tarver a unique gentleness and understanding of how men communicate.
"It really changed how I relate to guys and how I relate to girls and how I talk about guys. I try to be a little more patient with guys that get a reputation for being thick skinned or thick-skulled — like, you have got to take it back and speak the language of guy to get through to them. But also [having brothers] has changed my thinking in looking at sin. Looking at what tempts them and being gentle about that conversation because I know it's such a hit-home topic, and really pushing other guys I know to support each other. Like when I talk to my guy friends, I just try to encourage them to affirm their other guy friends if they think he's doing a good job. Male to male affirmation is really important and doesn't happen a whole lot."
A cultivation of influences from abroad and home, Tarver said her perspective has evolved over time to be what it is today. Tarver's younger brothers and background shaped how she responds to pop-culture references and the media's representation of African-American men.
"When I hear things that are little off-putting, part of me wants to get really angry, but then I have to scale it back and say, 'OK, maybe they don't know anyone [like my brothers] close to them.' My friends who know my family and know my brothers who happen to be white get it a little bit more because they know my brothers and know that they're really fun and really sweet and they're not these monsters that are being portrayed on television or in movies or songs or what have you. Other people might take those kinds of images passively, but no … You're talking about real people's lives and real people's experiences."
____________
Follow the Graphic on Twitter: @PeppGraphic