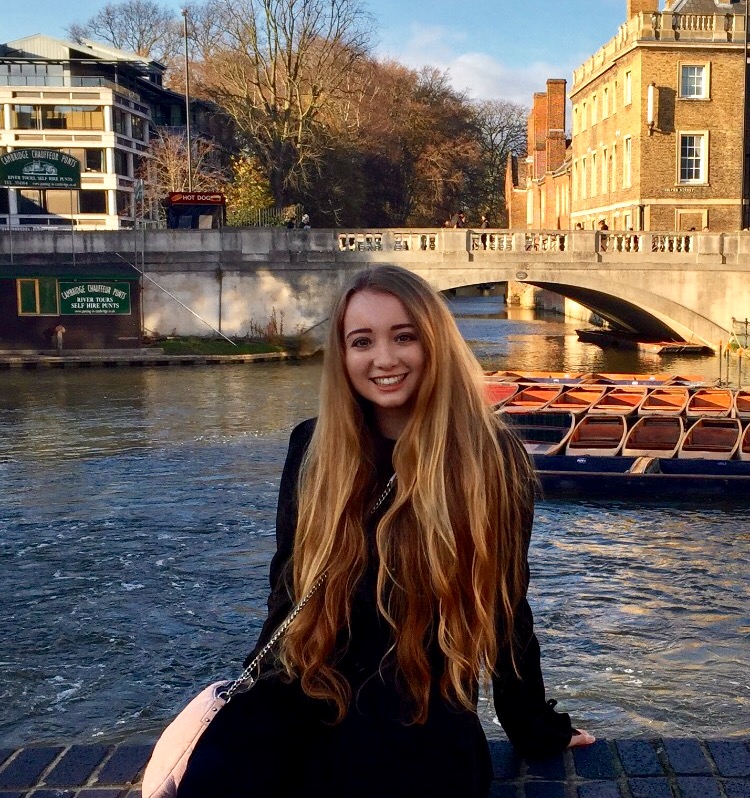 Photo Courtesy of Rebecca Collier
"I'm encouraged daily by my dad's advice not to sweat the little things in life and to remember what's truly important. What's truly important to me is living out your life the way God would want you to, being a good person, being there for others when they need your help, being selfless and looking out for others. I may not have a lot of time, but if my friends are ever in need or if someone wants to talk because they don't feel great, I know I can do my work later."
Junior Rebecca Collier is a Psychology major from Lubbock, Texas. Collier grew up with her parents and two sisters, freshman Rachel and senior Rhonda, who also attend Pepperdine. Collier enjoys spending time with friends, shopping and seeing movies. She said her favorite stories are those that delve deep into a character's personality and struggles.
Collier came to Pepperdine as a Creative Writing major with an interest in short fiction, but she soon changed to Psychology, following in her family's footsteps. "My dad is a doctor, and he was a Psychology major. He inspired me to go that route," she said. Collier plans to attend graduate school, possibly at Pepperdine.
Her father has been one of her biggest inspirations because of his difficult path to becoming a doctor, Collier said. "My dad started with nothing; he came from a very poor family," she said. "He always inspired me to work really hard."
During her sophomore year, Collier studied abroad in London. She said the experience helped her become more independent, something she struggled with freshman year as an introvert.
"I was an adult, and I was able to do my own thing without my parents," she said. "I think this had to do with the people I was there with. They encouraged me."
Collier's experience getting out of her comfort zone while abroad continues to help her be confident and assertive. "After coming back from abroad, I still have that confidence, and I felt better than I did when I came here and that I knew what I wanted out of life," she said.
At times, Collier said she struggles with being overwhelmed by stress, which causes her to overwork herself.
"I don't constantly stress about the future, but when I really think about getting into grad schools it is really scary," she said. To cope with worries about her future, Collier said she goes on the Internet and looks up graduate schools, or sometimes studies for hours without giving herself a break. "I get a lot of stuff done, but it's not good," she said.
At times like this, Collier said she thinks about her father's path to success. "I think about my dad, and how he went through school. When he failed, he would just get back up again and keep working and eventually he got where he wanted to be, that's what I remind myself."
Collier also finds comfort in nature. "I love being in nature. It calms me down," she said.
Although she is not certain of exactly what her future holds, Collier is interested in child psychology and geriatrics. She finds comfort and support in her family.
__________
Follow Lidia Bayne on Twitter: @lidiabayne