Photo by Miqveh Steinhart
It's that time of the year again, "Dead Week" — or for some, "I Feel Like I am Dying Week." The sky is crying, but you feel as if you should be instead because you have that borderline grade in that one class — or all of your classes. Either way, the last thing you want to think about is what to wear while you're studying — or next week when actually taking those wretched finals.
All you want to do is walk outside in a comfortable, old and worn-in pair of sweatpants and an oversized high school sweatshirt. It may not be your best look, but you are comfortable and that's all that matters.
What if I told you that you can be comfortable and still look stylish? Yes, it's possible and more effortless than you may think! Here are two looks that you can strut to the library in with a cup of Starbucks in hand and chemistry equations (or whatever you're studying for) on the brain!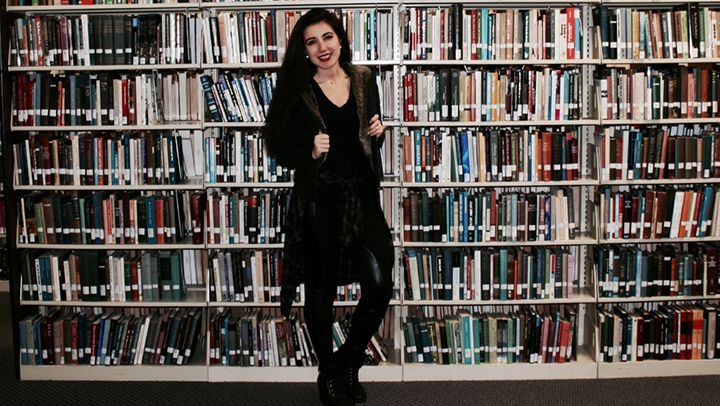 Head-to-Toe Black n' Brains:
Crunch time calls for timeless pieces. You can never go wrong with black, therefore why not just wear it head to toe? I have on a plain black t-shirt from Target and black Victoria's Secret zip-up sweater. The fur inside adds a pop of color while keeping you warm and cozy during long study hours in Payson. To add some more texture, I opted for leather panel leggings. The fake leather adds a dressy element to the outfit, but the legging material keeps the pants comfortable. To complete the look, I have on some black wedge sneakers. The wedges add a polished element to the look without sacrificing functionality.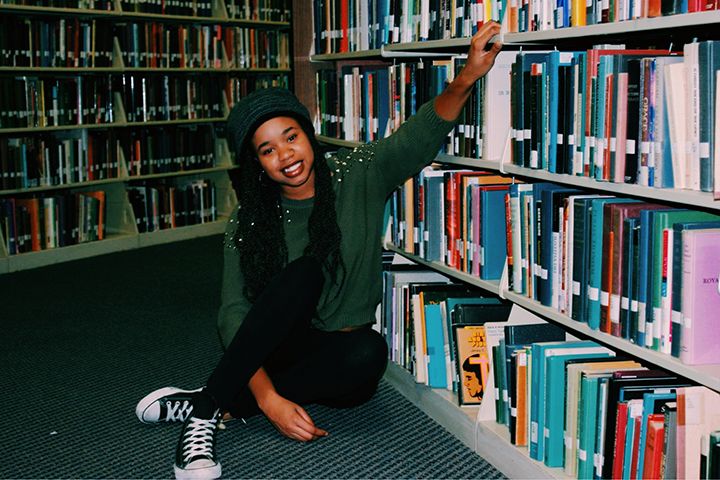 Library Loungewear:
When in doubt, wear leggings! Black ones are a classic and the perfect foundation to any outfit. Build on that foundation by adding some color on top. This army green sweater pops nicely with the black. The studs create texture play that fools the eye into thinking you put a lot of effort into your outfit. Add a beanie and good ol' Converse sneakers, and you're good to go.
Acing finals comes from a balance of preparation and confidence. I cannot speak for everyone, but I feel more confident when I look like the best version of myself. Therefore, a cute outfit is just as much as a study essential for me as a pen and paper. I hope these outfits provided some inspiration to feel your best during Dead Week and finals!
Keeping it Krischic,
Kristin Vartan
__________
Follow Kristin Vartan on Twitter: @krischic2911