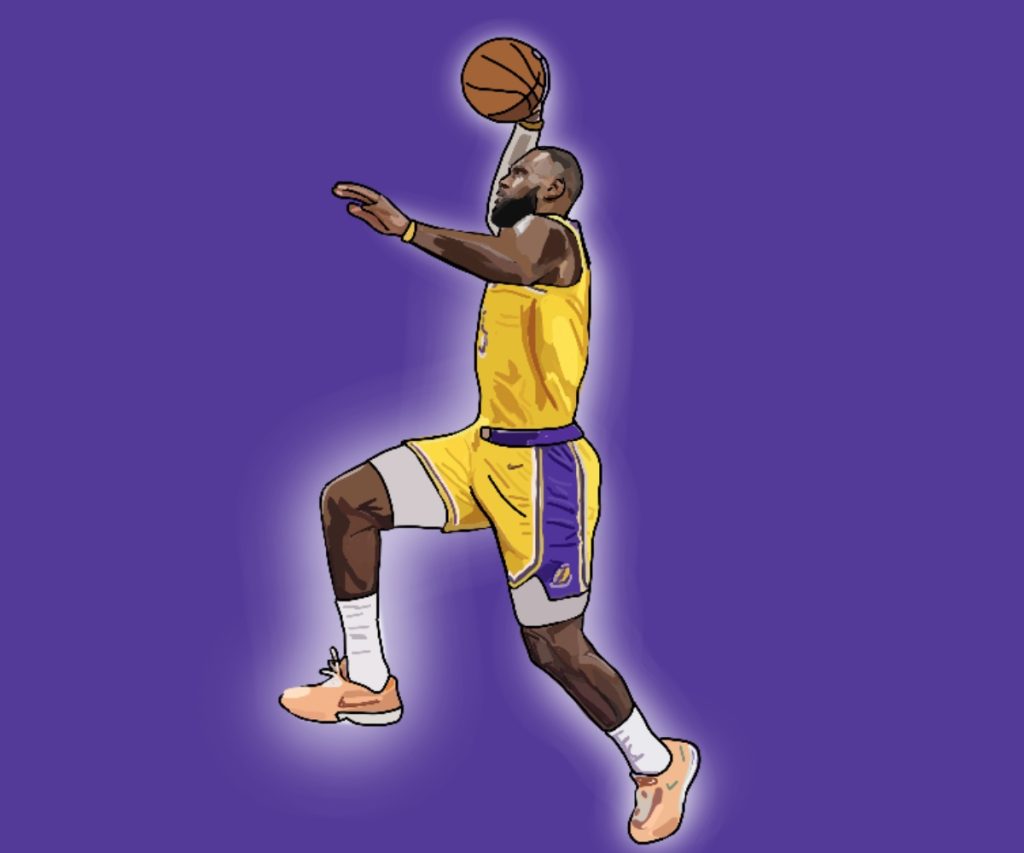 If it was not clear before, it is certainly clear now.
LeBron James has been dominating the NBA for as long as most undergraduate students at Pepperdine have been alive. Entering his 21st NBA season, the fans still expect nothing less than James leading the Lakers to another championship.
Never in history has a player in their 21st season been expected to carry such a heavy load by basketball fans around the world. These outrageous expectations alone should speak volumes to the NBA world of his greatness. Why do we expect so much from him? It's because there has never been a basketball player like LeBron James.
This season will only further solidify him as the greatest player to ever grace the NBA floor.
He shows no signs of slowing down, and he continues to win the Lakers games early into the regular season.
Lakers' Head Coach Darvin Ham said James would be on a minutes restriction throughout the season as a precautionary measure for his health, according to The Athletic. This restriction would allegedly hold him to around 28 minutes per game, but James is currently averaging over 35 minutes per game, according to ESPN.
The Lakers quite literally cannot win games with James on the bench, and the 38-year-old continues to take over games like he's the youngest player on the floor.
To put this into perspective, these are previous season stats for a few NBA legends in their 21st NBA season, according to Basketball Reference:
Vince Carter: 7.4 points, 2.6 rebounds, 1.1 assists per game.
Dirk Nowitzki: 7.3 points, 3.1 rebounds, 0.7 assists per game.
Robert Parish: 3.7 points, 2.1 rebounds, 0.5 assists per game.
Kevin Garnett: 3.2 points, 3.9 rebounds, 1.9 assists per game.
Meanwhile, these were James' last season averages according to Basketball Reference: 28.9 points, 8.5 rebounds, 6.5 assists per game.
There is no doubt that James will continue to produce at a high level, and entering his 21st season, this will only solidify his GOAT status.
Before this season, Vince Carter was the highest scoring player in their 21st year with 7.4 points per game. But more than surpassing his season averages, James is already averaging 9.3 points in the fourth quarter alone, according to Stat Muse. Let that sink in for a moment.
On top of him being arguably a top-5 player in year 20, there are very few NBA players in history who have even made it to their 21st season, so James' longevity is truly unprecedented.
James has been one of the best players in the NBA from the moment he entered the league in 2003, and in 2023, we are still talking about him in MVP conversations, according to NBA.com.
Earlier this year, James became the NBA's all-time leading scorer, passing Kareem Abdul-Jabar's seemingly unbreakable record.
James has been criticized throughout his career as an unwilling clutch-time scorer, an unreliable jump shooter, a passive leader and much more, according to Bleacher Report. But what is there to argue now? If the objective of basketball is to score the ball, then LeBron James is the greatest scorer of all time.
James was in the prime of his career 20 years ago and is still in the prime of his career right now. If there was a timeline made for a hypothetical career of a player with averages like his, it would not even seem realistic before LeBron James.
It's not too late to board the train if you're not a believer yet, because the reign of the king is not ending anytime soon.
_________
Follow the Graphic on Twitter @PeppGraphic
Email Dylan Chai: dylan.chai@pepperdine.edu