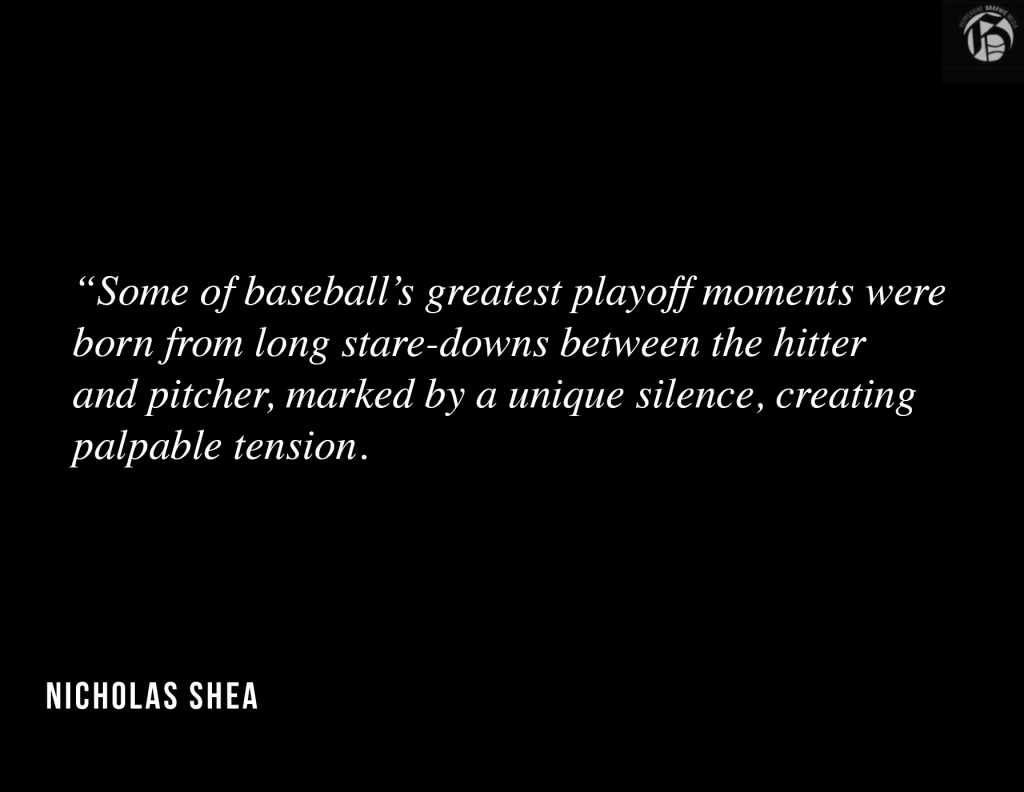 Transparency Item: The views expressed in this article are the opinion of the writer.
Major League Baseball's Commissioner Rob Manfred and the Competition Committee voted Sept. 9, to implement a pitch clock with the objective of shaving 20 to 30 minutes off of a three to four hour game.
The pitch clock is a timer set at 15 seconds with the bases empty, 20 seconds with runners on base and 30 seconds in between at bats. The clock starts as soon as the pitcher catches the ball from the catcher, according to CBS Sports. Violations by the pitcher are an automatic ball and, by the hitter, an automatic strike.
MLB Players Association rejected the introduction of a pitch clock, along with other proposed pace of play rules, according to Ken Rosenthal. The Commissioner's office holds a majority of the seats on the eleven-person Committee, so the pitch clock rule was passed.
With the pitch clock in place, MLB's 15 games on Opening Day averaged 2 hours 45 minutes – 26 minutes shorter than last year's average of 3 hours 11 minutes.
"These steps are designed to improve pace of play, increase action and reduce injuries, all of which are goals that have overwhelming support among our fans," Manfred said in a statement.
Although this may be true, several players question how integrating pitch clocks will affect play – limited strategy, scrambling sequences and less downtime between innings and at bats, according to FOX sports.
Veteran pitcher Max Scherzer is leading the opposition, saying he is fundamentally against the pitch clock because it messes with the fabric of the game. Eleven-time All Star Roger Clemens agreed, and Scherzer adds the clock will turn a pitcher into a thrower.
Pepperdine sophomore pitcher Tommy Scavone said the pitch clock is good for baseball's entertainment.
"No one wants to sit down for a regular season game that takes north of four hours," Scavone said.
Players are only allowed to "disengage" twice during any given plate appearance – this includes pick offs and step offs. If a third attempt is made, the runner advances one base if the pick off is unsuccessful.
Stats through week one suggest the game is reverting back to its roots, reflecting the brand of baseball played in the 90's – base hits getting through the infield, moving runners over, swiping more bags. This can also be credited to the enforcement of bigger bases and a ban of the shift.
Through 35 games of play, there have been 33 pitch clock violations – 24 by pitchers, eight by hitters and one by a catcher, averaging .94 per game, according to the Athletic.
"There are too many violations, along with quite a few hiccups that need to be ironed out for both hitters and pitchers," Scavone said.
Pitchers' velocity has not yet been affected, but it would not be unusual to see pitching stats decline – insufficient recovery time may affect spin rate, movement and the all-encompassing quality of a pitch.
Does the Pitch Clock Have a Place in Playoffs?
Some of baseball's greatest playoff moments were born from long stare-downs between the hitter and pitcher, marked by a unique silence, creating palpable tension.
In Game 1 of the 1998 World Series – a one-legged Kirk Gibson, Royals outfielder, enters the game as a pinch hitter and hits a walk-off homer against Athletics pitcher Dennis Eckersley. It took him well over a minute to step foot in the box, creating an unparalleled anticipation that permeated throughout all of Dodger stadium. The dead time introduced an element of drama to the game.
Extraordinary moments like this will be lost with the pitch clock, raising the question — should it be omitted for playoffs?
Scavone said there is no place for the pitch clock come October because it could strip fans of intense moments that make playoffs so memorable.
"The pitch clock should be a comfortable aspect of the game by then, but fans don't care about longer games when it comes to playoffs and, in fact, want more product," Scavone said.
MLB agent Scott Boras argued against the use of a pitch clock in the postseason, according to the Chicago Tribune.
"It's the moment — the big moment," Boras said. "They need to reflect; they need more time. It's a different scenario than the regular season, and we do not want their performances rushed."
__________________
Follow the Graphic on Twitter: @PeppGraphic
Contact Nick Shea via email: nicholas.shea@pepperdine.edu