Photos by Sam Petersen
Working in film and television isn't always easy or glamorous, according to Hollywood screenwriters during Pepperdine's annual Q and A panel.
Students and friends of the panelists gathered in PC 189 on Thursday, Feb. 1. The panel consisted of writer and playwright Jule Selbo, Liz Keyishian Wilks and two Pepperdine faculty members, Jarrett Golding and Tom Provost. Golding is an affiliate professor at Pepperdine's Graziadio School of Buisness and Management while Provost is a graduate screenwriting professor for Pepperdine's MFA program. The panelists offered advice to the undergraduate and graduate students in the audience who are interested in screenwriting.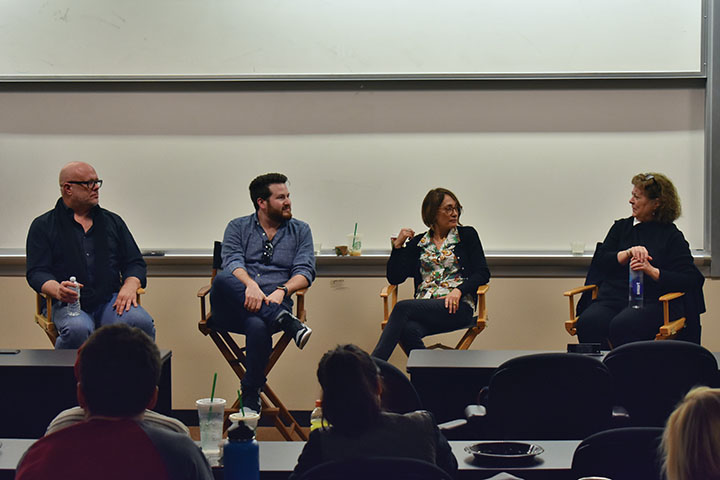 "If I didn't think I was the greatest writer in the room, even if I wasn't, I would've quit," Provost said.
The panel had a mix of film and television writers whose credits and experiences enabled them to encourage students to push themselves and write.
Tom Provost's credits include "Paradise Hotel" and "The Bachelorette." Meanwhile, Selbo worked on "Melrose Place," "Models Inc." and Disney's "Hunchback of Notre Dame" franchise.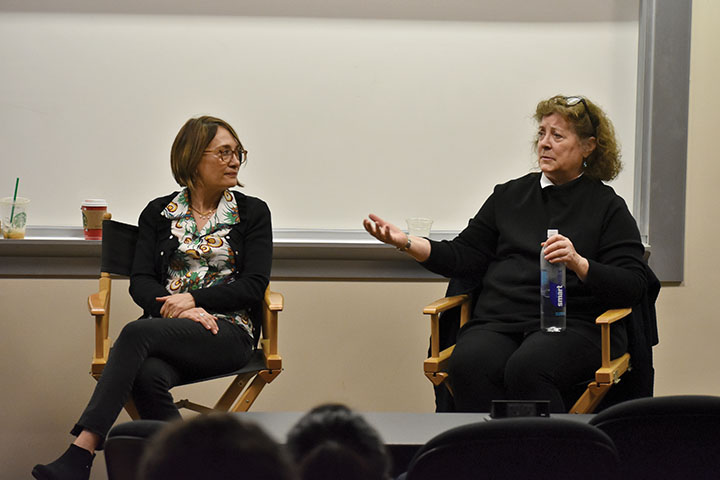 Golding is an affiliated faculty member of the Graziadio School of Buisness and Management who has worked on "Mac & Devin Go to High School," and Wilks is an animation writer and is currently working on "Sesame Street."
"You get to go and write and create something, and you can do everything yourself," Wilks said. "This is the greatest time to be a young writer. Why wouldn't you want to create?"
The panelists gave advice on how to write scripts and how to pitch ideas to the studio.
"Make it clear why you're the only one who can do it this way," Golding said. "It's your story, your voice. You're the only person who can write this right now."
Selbo agreed and said, "Your point of view is unique to you. Believe in yourself. Take time to reflect."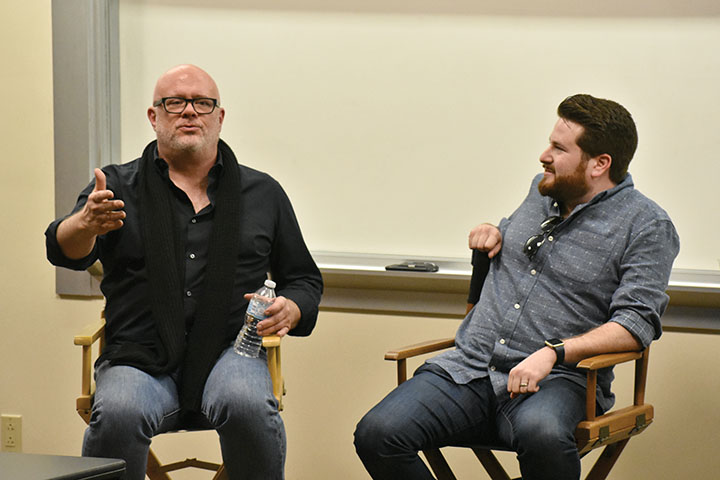 One of the biggest pieces of advice senior Rachel Rodriquez was to be herself.
"It was really interesting," Rodriquez said. "I guess my biggest take away was staying true to yourself, no matter whatever you're working on or going about through relationships in business."
Students were advised to build relationships in the industry if they want to succeed.
"In this industry, it's the last man standing," Provost said.
The panelists said they got inspiration from people-watching, and fought writer's block by going for walks, showering and getting out of the house.
"You will get tired of it, you will think you won't get to page 55," Wilks said. "You just keep writing. Your script is worth nothing if it isn't finished."
Students left feeling inspired and more knowledgable about the screenwriting process, according to junior Paul DiRico.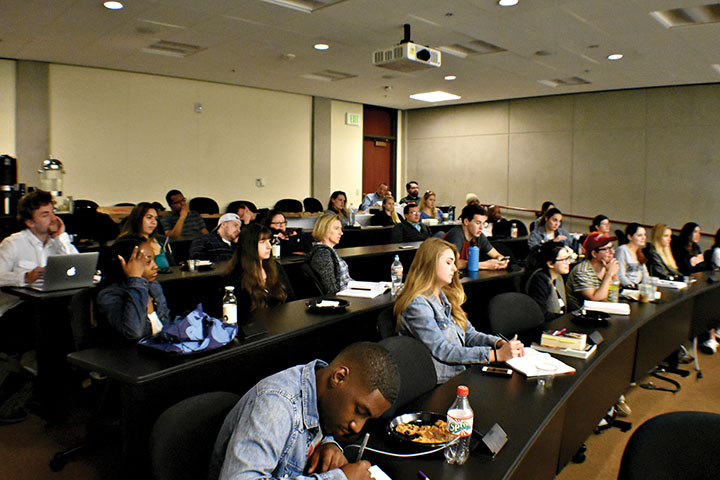 "The end goal would one day be a writer for television, so I was hoping they would impart some wisdom and they did," DiRico said. "I would say mostly the stuff that they were talking about, like business etiquette. Whether it's from producers or in the writing room, just being really accepting to listen."
___________________
Follow the Pepperdine Graphic on Twitter: @PeppGraphic