Photos courtesy of Kelly Lee Barrett
Summer is coming to an end, but Cinespia's outdoor movie screenings at Hollywood Forever Cemetery keep the season's spirit going through the month of September.
Thousands of movie-goers gathered on Aug. 25 in one of Hollywood's oldest cemeteries, home to hundreds of celebrity graves, to watch 1988's fantasy-comedy "Big," starring Tom Hanks. Cinespia has been screening films at Hollywood Forever Cemetery since 2002, but this is the first time in 17 years that Hanks' classic has been shown. Attendees came prepared with picnics, blankets and chairs to watch the film, although coffee, drinks and burgers were sold at the event. DJ Zach Cowie spun vinyls on an old record player to entertain guests until the film began at 8:30 p.m.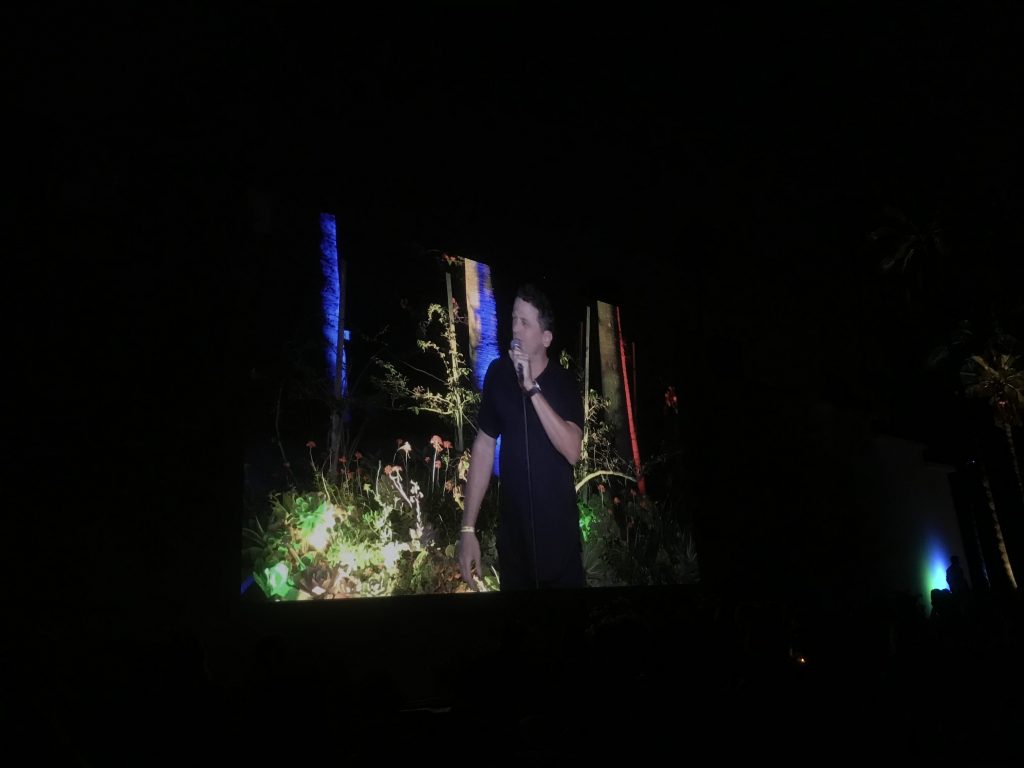 Photo by Caroline Edwards
David Moscow, who played young Josh in the film, introduced the movie and told a few stories from the set.
"This is pretty amazing," Moscow said to the crowd. "This is 4,000 people coming to a cemetery in L.A., which I feel like is a very L.A. thing to do … This film holds such a special place in my heart, and I think a lot of people's hearts."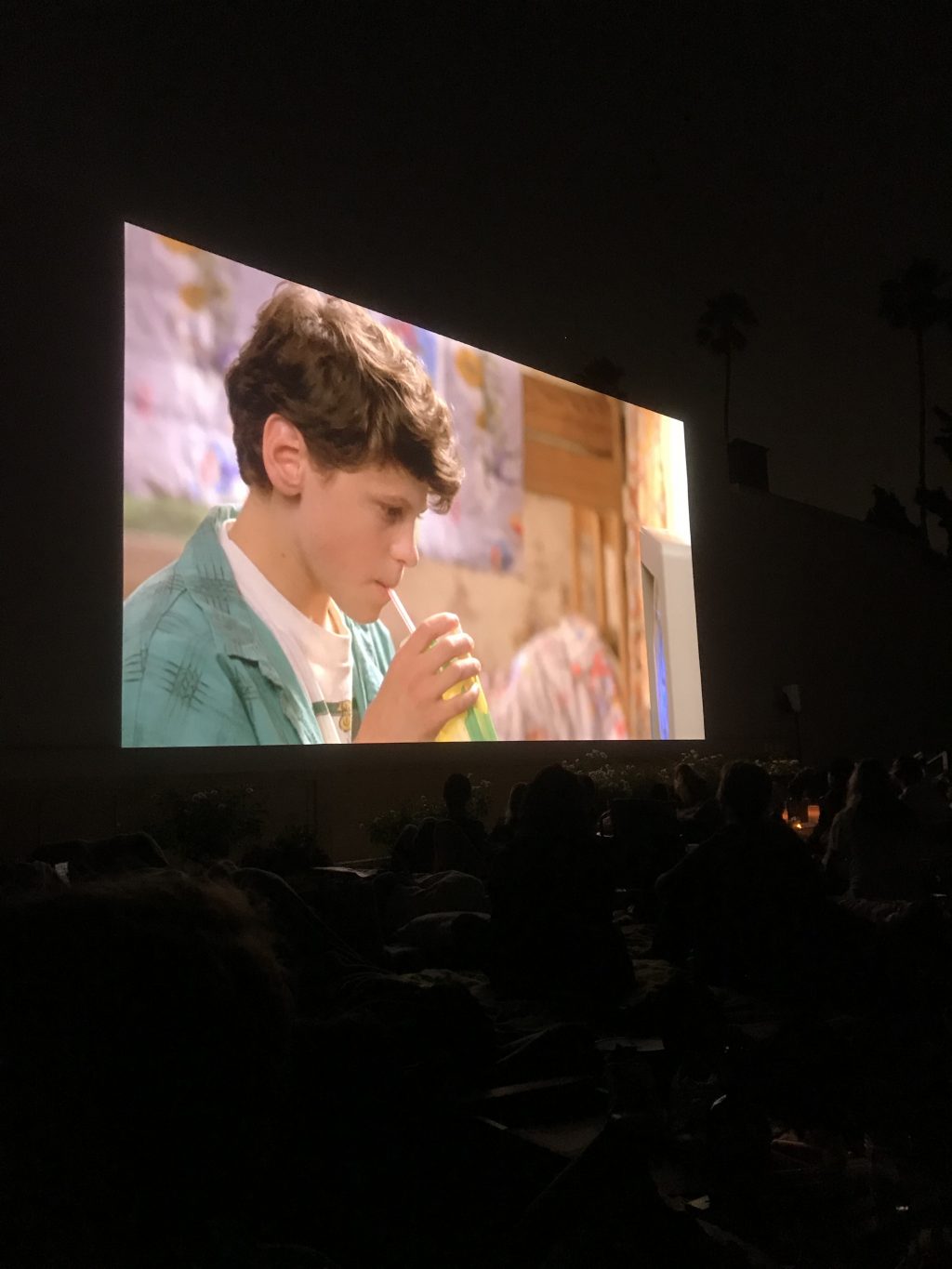 Photo by Caroline Edwards
"Big" was Moscow's first film role, which he got when he was 12. "Big" is about 13-year-old boy named Josh, who makes a wish to a Zoltar fortune-teller machine to become "big." He wakes up the next morning to find himself as a 30-year-old man, and has to move to New York City until he can figure out how to return to being a teenager again.
"'Big' is one of my favorite films," 20-year-old Annie Durham said. "I could watch it at home for free, but I love the atmosphere at Cinespia. It's fun to pack a picnic, gather some friends and watch a movie amongst celebrity grave stones. There's not many places you can do that."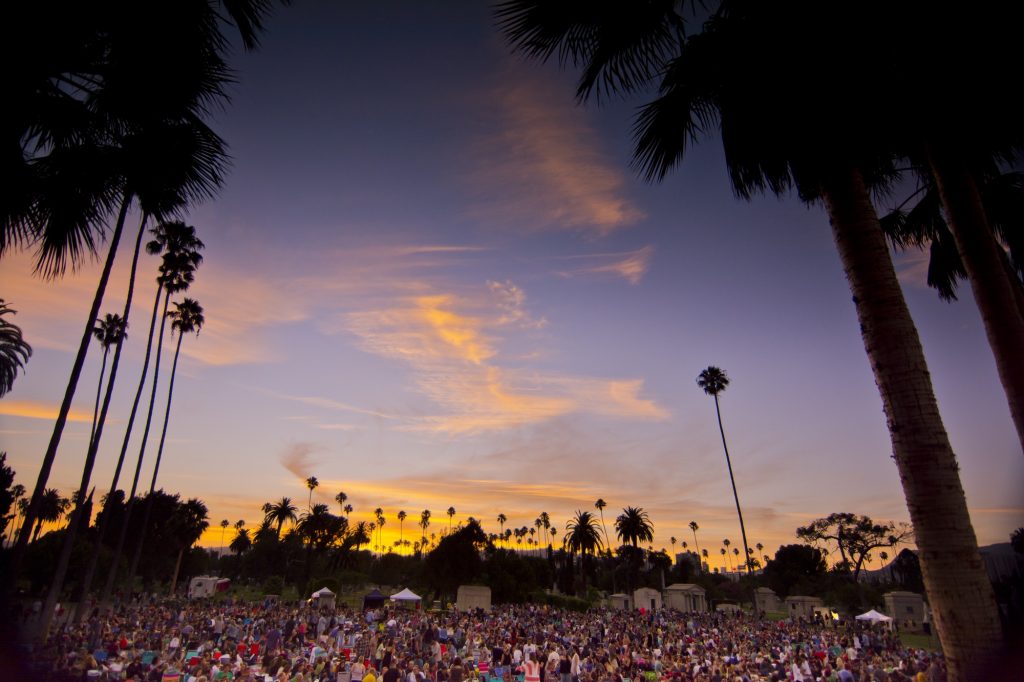 Movie-goers agreed that watching a film outdoors was one of the best summer activities.
"This is my favorite thing to do in Los Angeles during the summer," 40-year-old David Mitchell aid. "It's the perfect date night. It's fun, and it's relatively cheap. Los Angeles is so spread out, but it really brings the community together."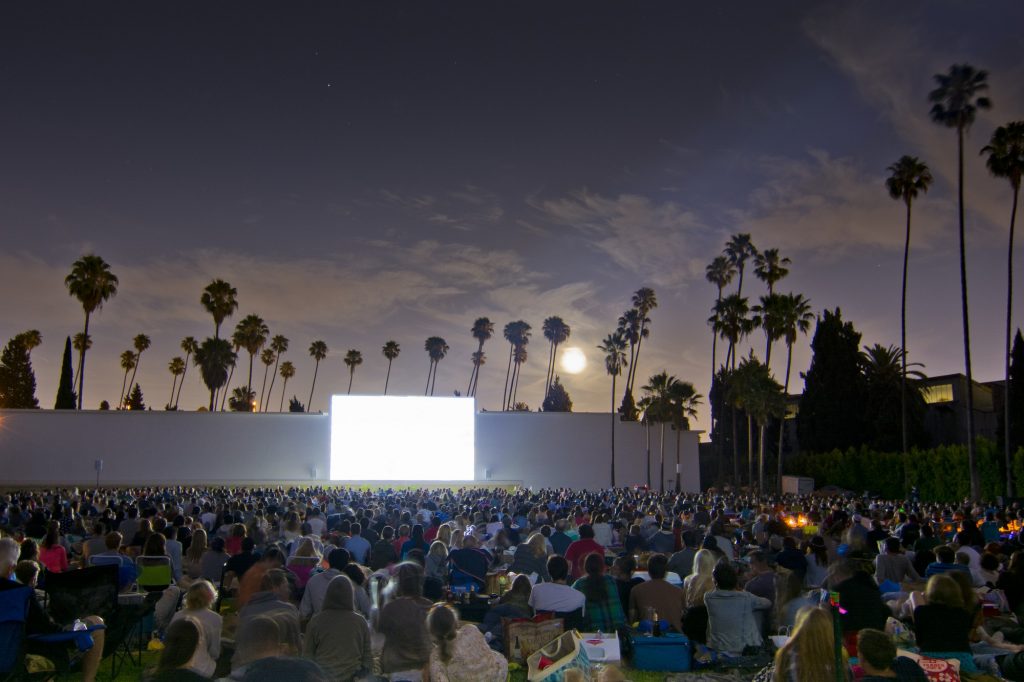 Cinespia runs from May until September on Saturday and Sunday nights at Hollywood Forever Cemetery and mainly features films from the 1930s to the 1990s. The company has two locations, one at Hollywood Forever Cemetary and one downtown in various historic spots. The 2018 season is coming to a close, but "Scream," "Saturday Night Fever" and "Yellow Submarine" will play until the end of the month.
"This is my third time coming this summer," 23-year-old Emily Bennett said. "I always have so much fun. I personally love taking a picture in the photo booth with the movie sets [Cinespia recreates from the film] as a souvenir. People always think it's so weird to watch a film in a cemetery, but I think there's something magical about it."
As the school year begins and the days are getting shorter, Cinespia keeps the movie magic and summer activities alive for one more month.
__________
Follow the Pepperdine Graphic on Twitter: @PeppGraphic