Photos by Veronica Johnson
Las Vegas, Nevada. The capital of sin, fun and even a little sun. What better place to hold a Presidential Debate, right? Not exactly. Actually it doesn't even really matter. Las Vegas is a tourist-driven city, including many of them being foreigners. Therefore, they can only hold an opinion, not an actual vote.
On Tuesday, I attended the Democrat Debate at the Wynn Las Vegas. I discovered that about half of the people in the Casino were not even aware that such a function was occurring that day.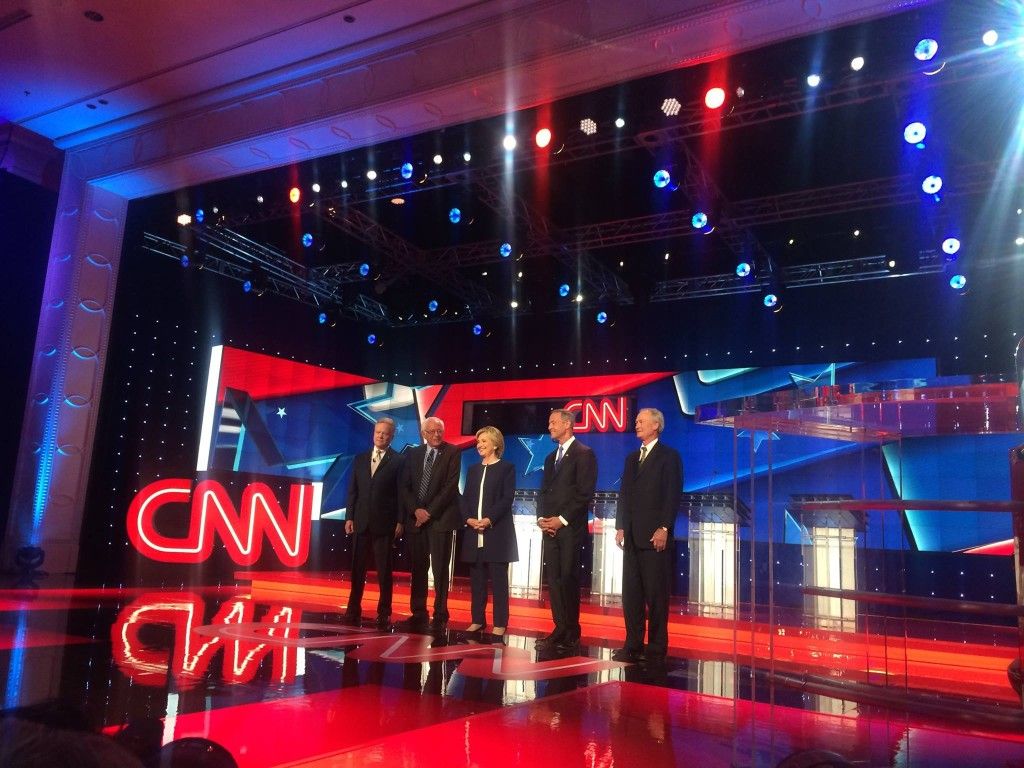 The presence of Fall was not found along Las Vegas Boulevard as we arrived to the Wynn hotel. Our taxi driver was angered by the amount of traffic and made it certain that he wouldn't be able to drop us off in front of the hotel. He also obviously didn't believe in the modern function of air conditioner. The light turned red, and we darted out of the taxi juggling a tripod, camera equipment and our dignity.
While the democratic candidates (Lincoln Chafee, Hilary Clinton, Martin O'Malley, Bernie Sanders and Jim Webb) took center stage and debated ISIS and gun control, life carried on in the casino. Drinks were poured, slot machines played, Louboutins bought, and dreams broken.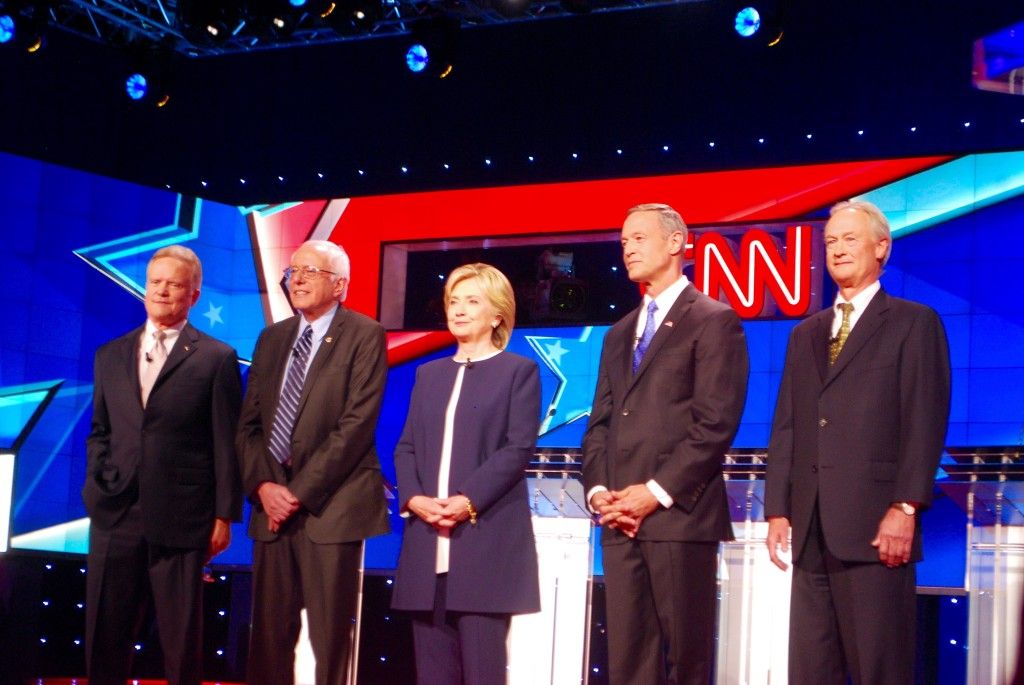 Here is how I account for my day in words and pictures as I met the faces of Las Vegas, the ones you didn't meet on the CNN televised debate.
The following is a perspective of seven men and women who weren't on the stage and what they were doing while the debate wasn't going on and what they were thinking.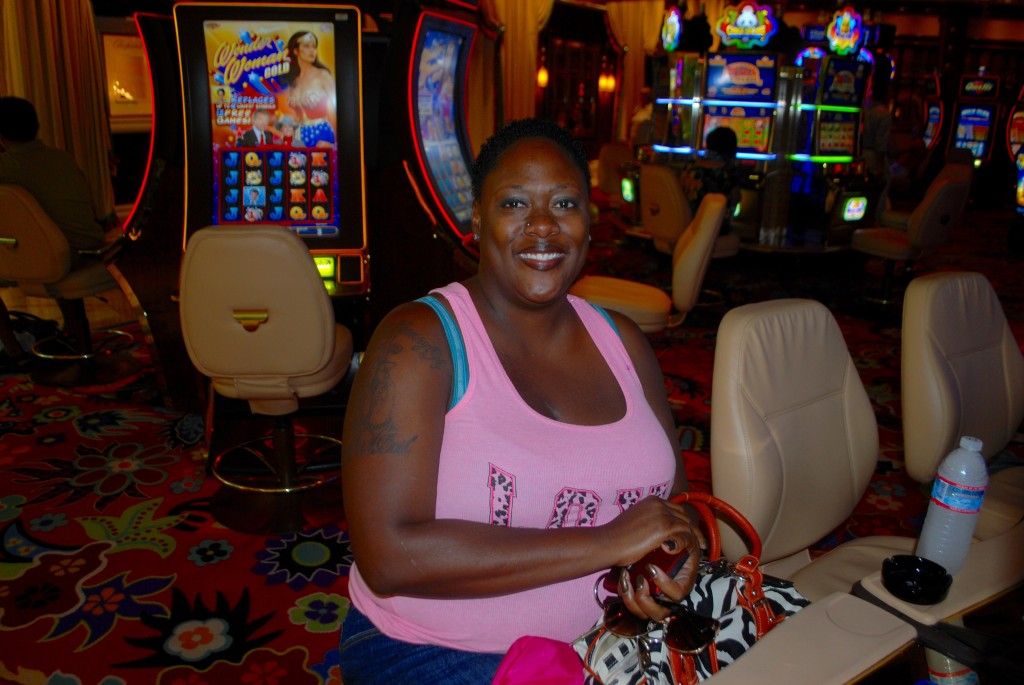 Kim Clark, a fast-talking native from Las Vegas was excitedly playing the "Dangerous Beauty" slot machine. I caught up with her mid playing right before she put in another $10 bill. The pregnant cocktail waitress buzzed by asking if I wanted a drink. I declined, but Clark was too late in placing her order.
Clark said that she wan't too sure that the debate was going on, but she had heard some buzz about it. Her grandmother though, who is 82 years old and graduated high school with Sen. Harry Reid, D—Nevada, is an active supporter and would have attended the debate if it had not been for her doctors appointment.
Clark proceeded to dial her grandmother's number and tell her that she was missing out, because she was talking to a reporter. I awkwardly laughed as she tried to put her on the phone with me.
Until recently, Clark said she was not a very informed voter. "I was not educated about the process of voting after high school. But after I started to see the struggle to live, gas prices, shopping, I saw that my vote counts," Clark said.
Clark said she didn't care too much about what was going to happen in the debate, other than she absolutely does not want Hilary Clinton to win.
"I would never agree to have a woman as President. A woman has her place in society, some things are better left for men to do," Clark asserted.
I asked her what she thought of Donald Trump, as I was sure she would have an opinion. "I don't want Donald Trump to be no damn President. He'll sell all our asses for a penny."
At first, Clark was a little photo shy. But she then proceeded to reapply her lipstick and asked for multiple photo angles to be taken. She toyed with her sunglasses as we talked about Tupac and the Illumaniti.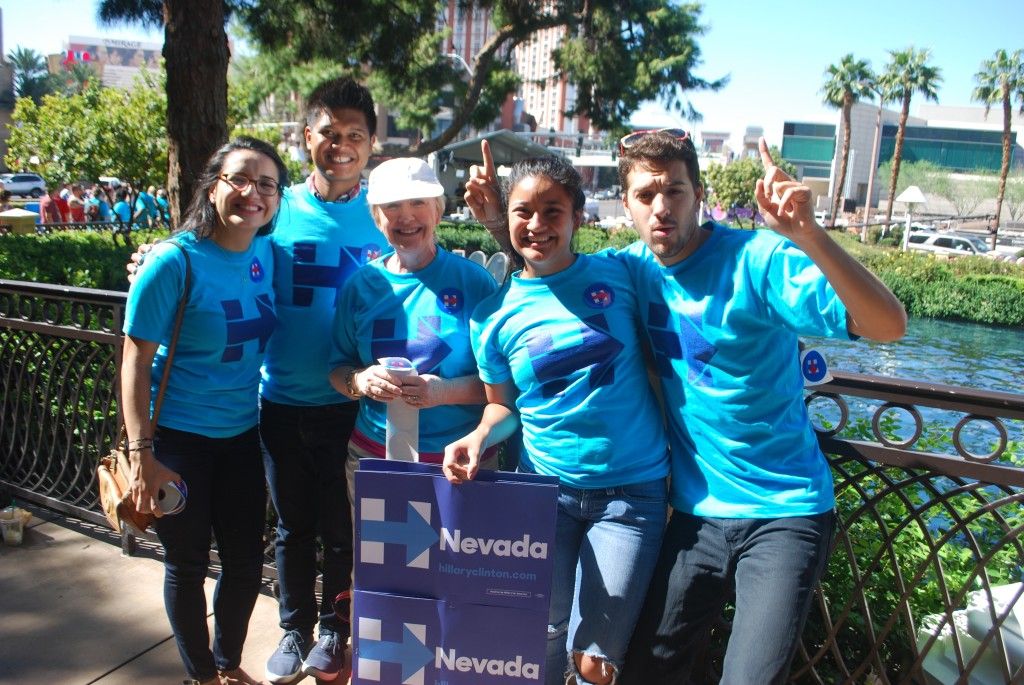 Wesley Gonzalez and Miguel Ibana were two police officers stationed outside of the Wynn to keep things under control. They weren't stationed in their normal positions, but were brought in for extra security, which was evidently not needed. "It is a big event, and we often deal with a lot of tourists. Many of the locals know about the event, tourists not so much," Gonzalez said.
Gonzalez and Ibana kept an eye on the group of Hilary Clinton volunteers handing out promotional stickers to passersby.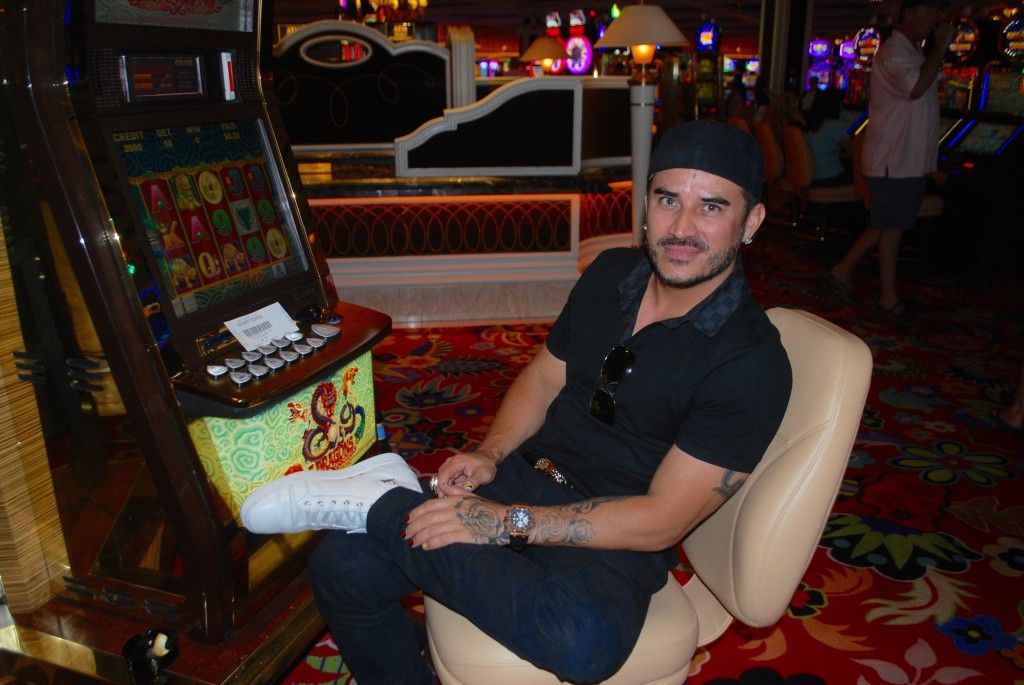 Juan Jasso, a professional poker player from the (San Francisco) Bay area was upset that he couldn't extend his stay at the Wynn hotel because of the debate. He had just settled in to the "Five Dragons" machine, comfortably slouched in his seat with a beer in hand. I noticed some nail polish on his fingernails. He caught me looking and offered a subtle smirk back.
Jasso said he is very particular in which casinos he decides to play poker in. In his opinion, the Wynn Casino is one of the nicest ones and he understands why the Democrats would want to have their debate here. "I tried to extend my stay, but they said that I couldn't because they were at full capacity because of the debate," Jasso said.
Jasso used to be a very nervous poker player. However, you wouldn't be able to tell that from the ease and comfort in which he sat in the slot machine's plush chair. He used to get so nervous that he would pick at his nails. His solution? He went to the nail salon and had clear polish painted on them. The manicurist alerted him that it cost the same amount of money to paint clear polish as colored polish. His ten bright fingers are a testament to that conversation. His sponsors also wanted something for him to stand out. The black, red, yellow, blue, and even minion character painted pinky nails do the trick. My plain blue sparkle nail polish felt inadequate in comparison.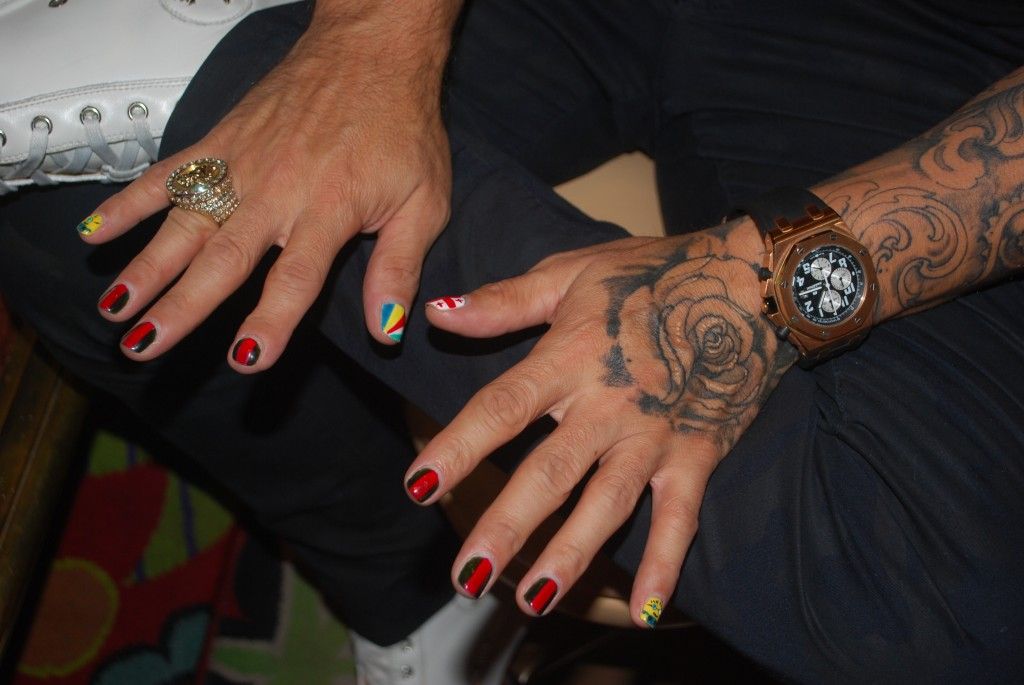 Between weaving in and out of the different slot machines, poker tables, and aimless tourists, I soon found myself outside by the taxi and valet stand.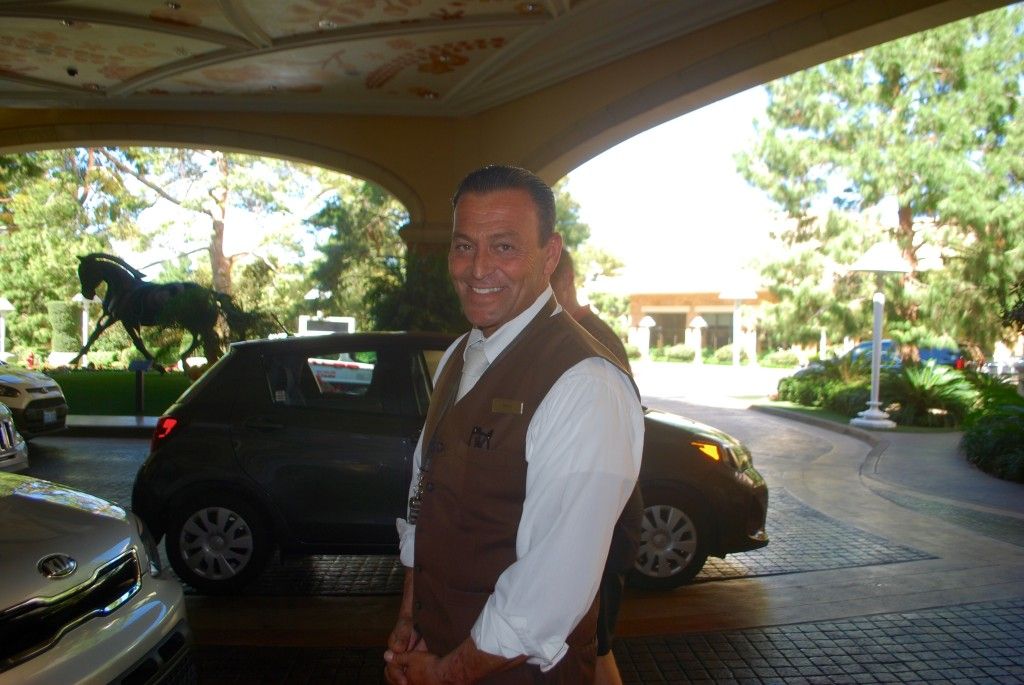 Johnny Santarpia, a valet for the Wynn hotel said that he didn't really feel the effect of the Democratic Debate. He said that there was another convention going on in town, and he heard more about that and has parked more cars for that.
Las Vegas is known for luxury, indulgence and often gluttony. There is surely no shortage of that at the Wynn Hotel. Strolling in the lobby past high end stores such as Louis Vuitton, Prada, and Chloe, I peered into the perfectly lit stores and more importantly air conditioned. I stumbled upon the perfectly Windexed doors of the Chloe store.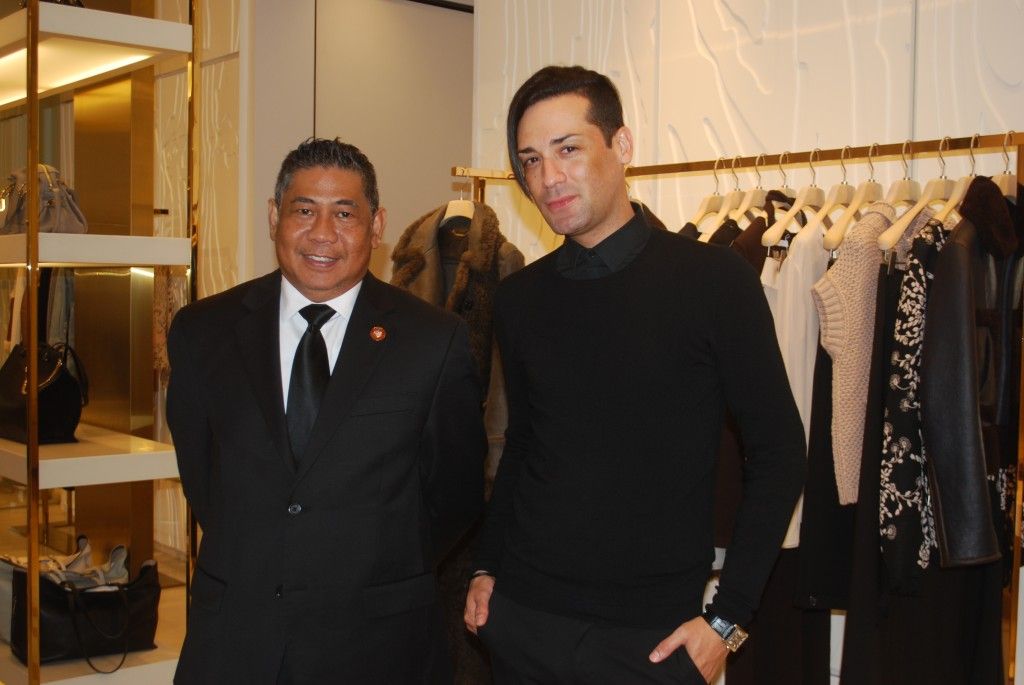 Unsure, I approached the sales associate, but not before the security guard approached me. He greeted me with a firm hello before the sales associate, David Mendez sauntered on over and asked how he could help me as he complimented my shoes. The security guard, Jerry Nery told me I had just missed Wayne Newton stroll by. And 30 minutes before that, Anderson Cooper hurried by.
Surprisingly, the Democratic Debate did not bring in an influx of customers to the store. "It is not the quantity of clients, but the quality," Mendez explained to me. He said that often clients will do more browsing than shopping, but then there will be that specific client who will drop thousands of dollars in less than an hour. He then proceeded to wink and ask where I wanted to start looking.
Who was winning at the Wynn? Anyone and everyone who was exactly where they wanted to be.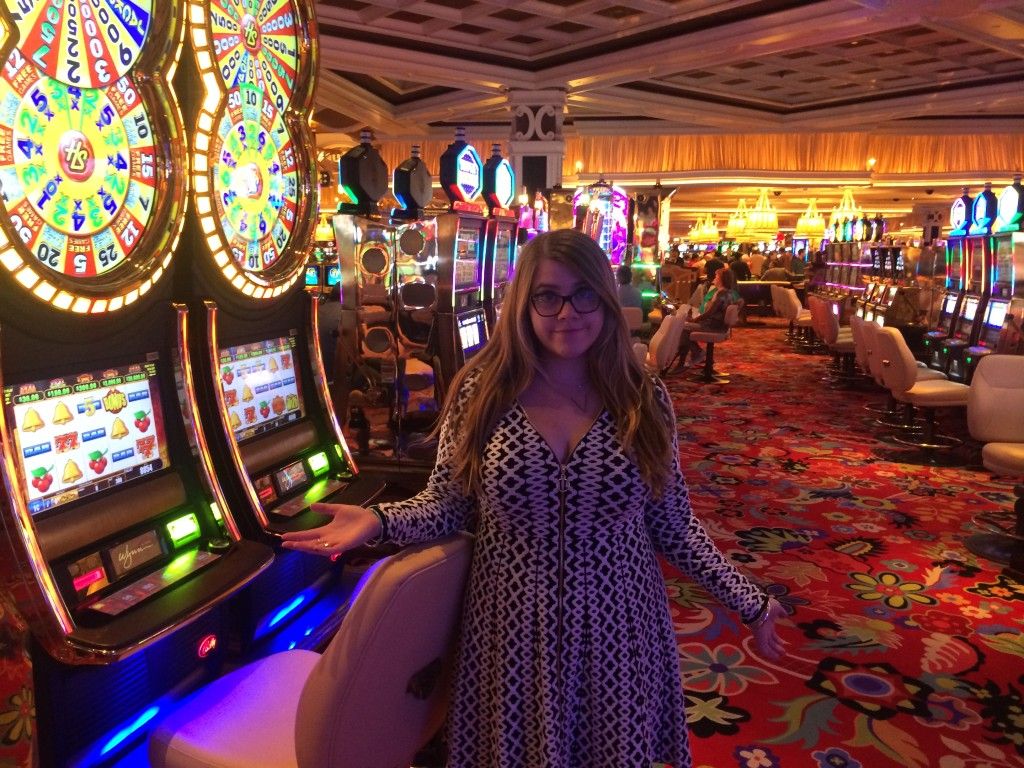 __________
Follow Veronica Johnson on Twitter: @veronajohn36