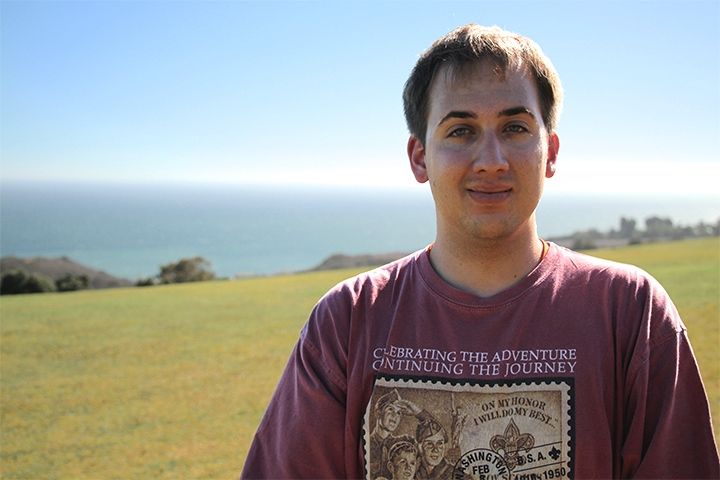 The 24/7 news cycle is something people in the 21st century have gotten used to. While we are constantly informed and given many choices as to the news content, the quality and preferred choice of content is questionable. "Nightcrawler," written and directed by Dan Gilroy, whose previous films include "The Bourne Legacy" and "Real Steel," attempts to address this issue.
Jake Gyllenhaal stars as Louis Bloom, an ambitious man wanting to prove himself and make money any way he can. After a run-in with a veteran freelance cameraman, played by Bill Paxton, he decides to delve into the world of nightcrawling. The term describes cameramen who film crime scenes, accidents and other grisly events in the dead of night and sell them to local news networks for profit. What follows is a descent into madness as Bloom works to provide the best content possible, sometimes through illegal means, with the help of a semi-ignorant assistant, while impressing a network producer and editor, played by Rene Russo, to whom he sells his stories.
This is Gyllenhaal's film, plain and simple. His character is ambitious, driven and charismatic, which would make him a good person, if not for the fact that he is completely sociopathic and manipulative at the same time. Every time he is on screen, you will be both awed and repulsed by his actions. Given how obvious his intent is, you would think that people would have enough sense to get as far as possible away from him. Nevertheless, he finds a way to hook them by playing on their fears and needs, noting how they would not have gotten where they were if not for his actions.
His delivery is one of a calm, disarming tone — the kind that on the one hand is non-confrontational, but at the same time frustrating due to the consistently monotone delivery. Almost every time, his manipulation works, resulting in benefits for himself and misfortune for everyone else. By the time his game is figured out, they are already in too deep with him.
Moreover, the film is essentially an indictment of the current news industry — how our dependence on a 24/7 news cycle and the need for tantalizing reports of crime and scandal have resulted in a ratings-oriented work culture, but at the expense of content quality. In this respect, the film feels somewhat like "Network," but without the comedic aspects.
A crucial scene drives the message when Bloom shoots, edits and sells the defining tape of his career, watching Russo's character play the tape while directing the news anchors in a disturbingly specific way. Enhancing the script is the sleazy atmosphere of the Los Angeles nightlife, captured through the cinematography of Robert Elswit, who worked on "There Will Be Blood" and "Michael Clayton," and the editing of the director's brother, John Gilroy. It is also not a coincidence that Tony Gilroy, the man behind Michael Bay's "Armageddon" and the "Bourne" trilogy, is one of the producers, along with Gyllenhaal himself.
While some parts of the film feel slow despite good pacing, and the ending feels a little odd and abrupt, "Nightcrawler" is worth seeing for Gyllenhaal's Oscar-worthy performance alone.
__________
Follow Collin Chersi on Twitter: @PepperChersi