Art by Jordan Smith
In a 1994 interview, Steve Jobs said, "Picasso had a saying, 'Good artists copy, great artists steal.'"
Actually, Russian-born composer Igor Stravinsky said it first. Or maybe it was renowned poet T.S. Eliot.
After years of manipulation and modification, the true origin of the saying remains unclear, rendering it emblematic of the discipline it concerns. Indeed, few things in the world of art are truly original.
"I've seen people rip off my work," alumna and photographer Claire Fagin said. "I've seen people rip off my boss' work. …It's so hard to be in the art world and not see that happen on a daily basis."
The line between inspiration and imitation
Throughout history, artists have drawn inspiration from other artists.
Andy Warhol did it. Quentin Tarantino did it. But what came from those alterations were some of the 21st century's most notable masterpieces.
Let's be honest, most people don't care that Led Zeppelin ripped off their predecessors because its renditions of songs were objectively superior. This is not up for debate. There are only two tragedies in life: one is not getting what one wants, the other is denying the fact that Led Zeppelin is the greatest band of all time.
Oscar Wilde is famous for saying that. A variation of it, that is.
It poses a critical question: where is the line between admiration-fueled imitation and shameless stealing?
"It's such a fine line," Fagin said. "It's so hard to draw inspiration from someone else without ripping them off whenever you try to execute it yourself."
That's because imitation is the sincerest form of flattery, Oscar Wilde once said. Or Charles Caleb Colton. The Gist Remains the Same.
"If you're ripping someone else off, it's because you liked their stuff so much," Fagin said. "If someone else is ripping you off, it's because they liked your stuff so much. So I think behind any rip-off there is some kind of compliment there, because if they didn't like it, they wouldn't think twice about it."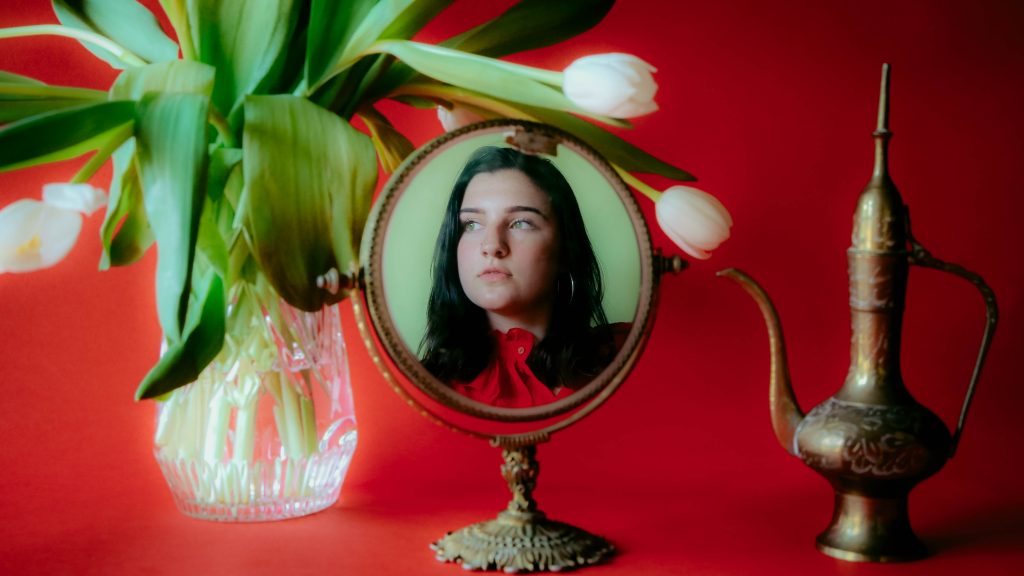 Photo courtesy of Claire Fagin
As thin as that line might be, both Fagin and senior media production major 
Ifeanyi Ezieme
 agreed it is a line artists should not cross.
"I am all about being inspired by other people's work but if there are things that are flat out being copied, that's when I can't really give respect to the artist," Ezieme said.
Social media: a breeding ground for thievery?
While music used to be the primary art form subject to artistic theft, Jon Pfeiffer, Pepperdine media law professor and entertainment attorney, said the rise in social media use likely makes photography the most susceptible of any art form.
"Before, people couldn't really share [photos] that easily," Pfeiffer said. "Now where there's social media apps just devoted to the images, it's very hard to police."
Senior Veronica Sams, a beauty and fashion photographer, said when she posts to Instagram, she knows there is no protection when it comes to her images.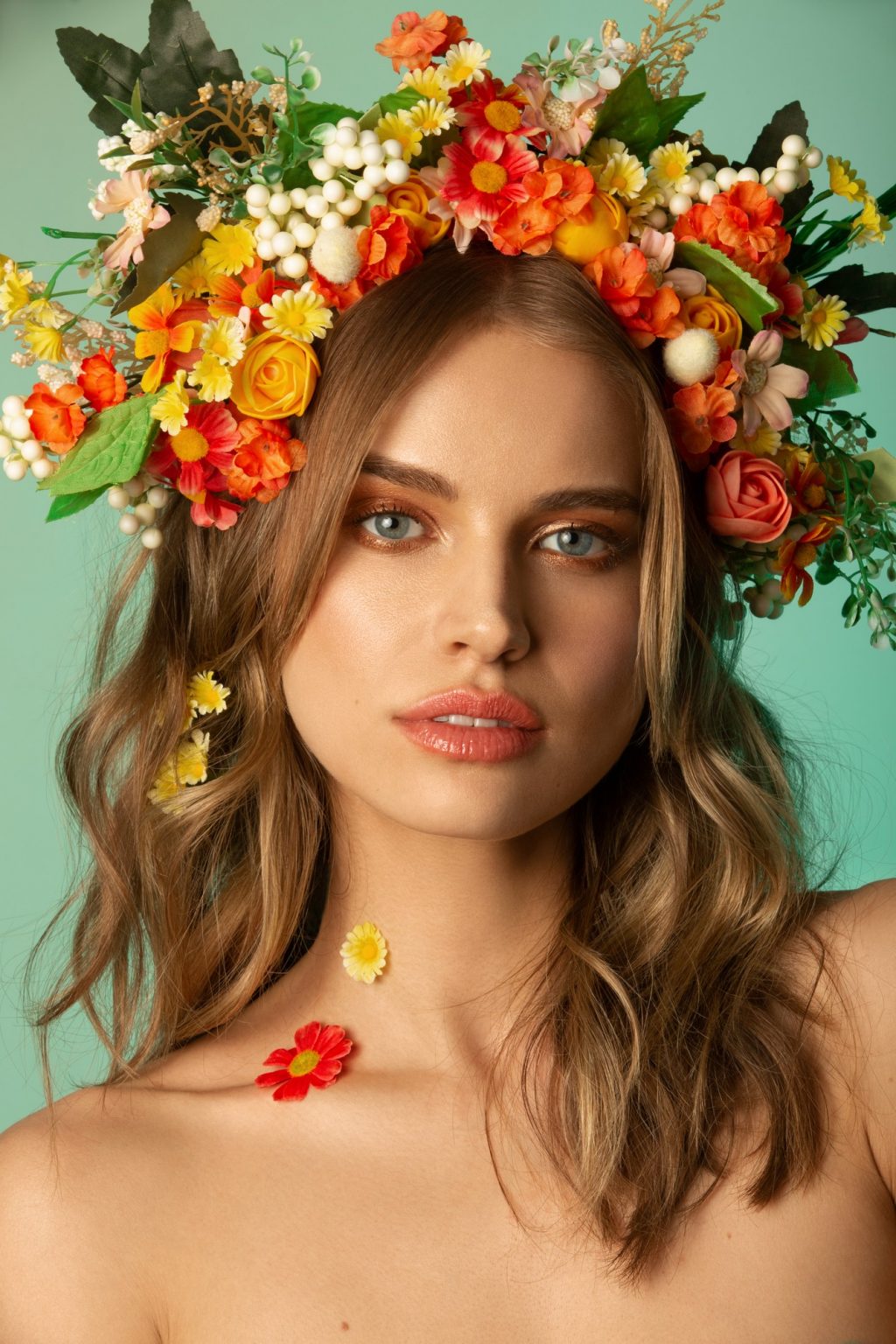 Photo courtesy of Veronica Sams
"I do own all the copyrights to all of my images but I can't stop someone from screenshotting my image and Instagram can't protect me from that either," Sams said. "Instagram does offer a form if a user feels their copyright has been infringed but when you post something up to the Gram, there is a chance that your image can be stolen."
Ezieme said he only posts videos to social media that he views as expendable but Fagin said the benefits of social media outweigh the risks.
"The platform it gives for artists does more good than bad," Fagin said. "As a photographer, I don't know where the heck I would be putting my photos if it wasn't for Instagram – even though I'm shooting for brands and musicians and people like that – because it's not like print is very big anymore."
But the idea of someone else taking your work is still quite daunting, Fagin said.
"Sometimes I think, 'Wow, I'm putting this on there and obviously my name is on it, people are seeing it on my profile, but if someone else was to post it or use it or whatever, there's no guarantee that my name would be on it,'" Fagin said. "So there's nothing really that I do or feel like I can do."
Yet Sams said while concepts are taken from artists all the time, she would not necessarily call it stealing.
"I call it 'getting inspired' and just using it to create something of my own," Sams said. "No one is going to copy something exactly, and if they do, it will be obvious and people will know their work is not original. I follow quite a few other photographers and get inspiration from them all the time but never do I try to recreate one of their images exactly. That is a waste of time."
Copyright law and fair use
There are preventative measures artists can take to mitigate the risk of their work being stolen. Pfeiffer said the most efficient legal way to prevent someone from stealing photos is to copyright them.
Although Ezieme said he does not copyright the footage he posts on social media, he does copyright his short films.
"When it comes to my short films, there's usually a copyright at the very end," Ezieme said. "All rights reserved usually goes toward me and whoever helped me produce the film."
The copyrighting process can be pricy.
"If you are famous, then you are probably copywriting every photo because it's $35, maybe it's $40," Pfeiffer said. "But if you're an amateur photographer and you're taking hundreds of thousands of photos, you're not going to spend that kind of money."
Going through the process of suing someone for copyright infringement is also not particularly efficient, Pfeiffer said.
"The Supreme Court actually just ruled that you have to have a registered copyright before you can sue somebody for copyright infringement," Pfeiffer said. "So you have to file the paperwork with the copyright office, wait that six or nine months or whatever it takes for them to get back to you and have a certificate of registration and then you can sue. The average person isn't going to wait."
Pfeiffer said a second option is to create a watermark, which is a faint logo superimposed on an image to identify the photographer.
"If somebody rips them off, it is going to have the name of the company in it and it's going to be virtually useless for anything," Pfeiffer said.
For many artists, this is not a viable option either. Fagin said preserving artistic quality is of the utmost importance and watermarking may detract from it.
"I never want to use a watermark," Fagin said. "It just seems like it takes away so much of the photo to have a watermark on the bottom of it."
Without a copyright or a watermark, artists are liable to have their work taken. Even if a work does have a copyright, the fair use doctrine may allow people to circumvent legal action.
"[Fair use] is where you use a copy-written photo, or copy-written piece of music, or a copy-written piece of art and you use it for a noncommercial purpose," Pfeiffer said.
The fair use doctrine may also allow individuals to take a copy-written object and transform it into their own work, Pfeiffer said.
"Someone can take your work and change it enough that it's not copyrighting," Fagin said. "If someone saw my photo and was like, 'Wow, I really liked the model in this photo,' they could cut them out and put her in a totally different collage."
The line where work is adapted by an artist to become his or her own is subjective. That's why litigation exists, Pfeiffer said.
"If you're going to share on Instagram or you're going to share on Flicker or Facebook, there's not really a way to stop people from taking it," Pfeiffer said.
The future of copyright law
Experts are speculating that within the next five years, there will be a shift in the current copyright law. But whether it will become more stringent or more lenient is a contentious debate, Pfeiffer said.
"There's proposed legislation and it goes nowhere because one group wants there to be more protection for the creators but the other doesn't want it because they want the freedom to use that information," Pfeiffer said. "So you have all these lobbying arms in Congress kind of butting heads on that issue."
That's why up until now, it's been easier to maintain the status quo. Pfeiffer said the increasing emphasis on privacy may be swaying the debate.
"[Mark] Zuckerberg just announced the reshaping of Facebook – they're going to focus on privacy," Pfeiffer said. "I predict there'll be more sites that make you pay a fee, so suddenly you can separate what is public and what is private. Because right now, you can make it private, but to my knowledge, the only way you can completely keep it segregated is to have two separate accounts."
With that privacy will come a better ability for artists to protect their work, Pfeiffer said.
Moral implications
Until the law changes, for many artists the propensity to take someone else's work becomes less of a legal issue and more of a moral one.
Fagin said that while she often draws inspiration from other artists, she takes an approach to ensure that she is not flat out copying them.
"I'll look at a photo and be like, 'Wow, OK, I really like this but why do I really like this?'" Fagin said. "Is it the color? Because then I can pull that color and put it in my own photo without feeling like I've ripped that person off. Or is it the way that the model is posing? Because I can have a model pose similar to that without ripping off the artist."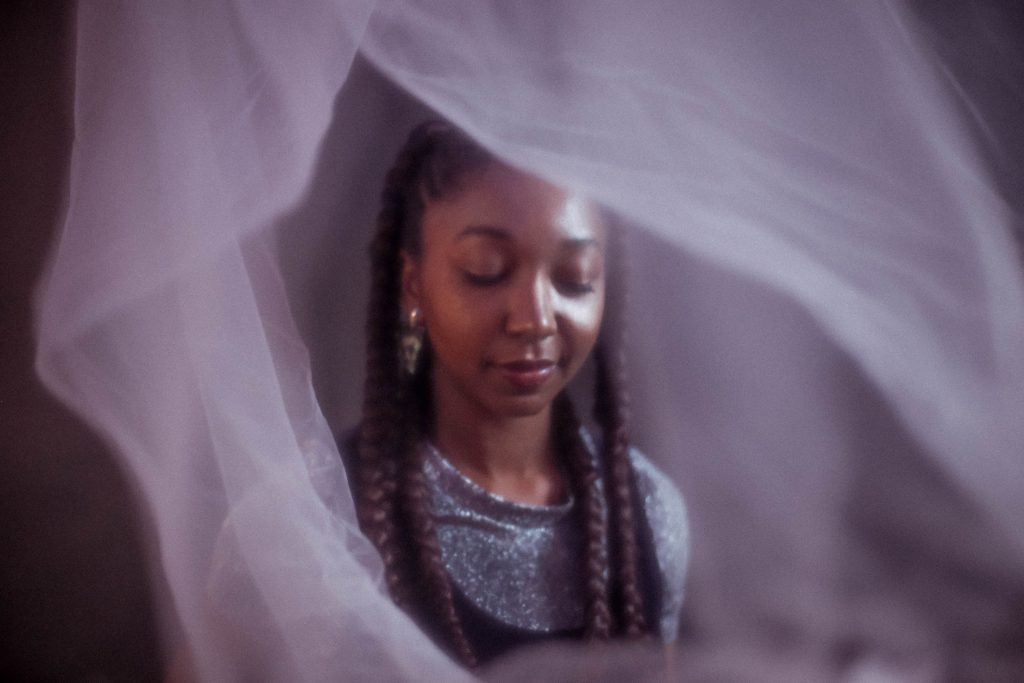 Photo courtesy of Claire Fagin
Sams, reiterating Fagin's sentiment, said there is nothing wrong with drawing inspiration from the work of another artist so long as the artist drawing the inspiration makes it a reflection of himself or herself.
"When wanting to create a work of art based off of past inspiration, think to yourself, 'What about that piece inspired me?'" Sams said. "'Was it the lighting? The colors? The angle?' Start there. Use the elements that make you excited to create."
Ezieme said he sometimes draws inspiration from directors he likes but puts his own tastes and flair to it so that what he produces is not an exact iteration of the other work.
"If you do incorporate elements of your own style, and say maybe for one particular scene it is shot in a way that's influenced by another artist, then that's more respectable," Ezieme said. "It's kind of like paying homage and respect toward the craft that you admire."
Follow Currents Magazine on Twitter: @PeppCurrents
The first quote from Claire Fagin was trimmed and one later sentence was tweaked to more accurately portray her stance that stealing material is wrong.