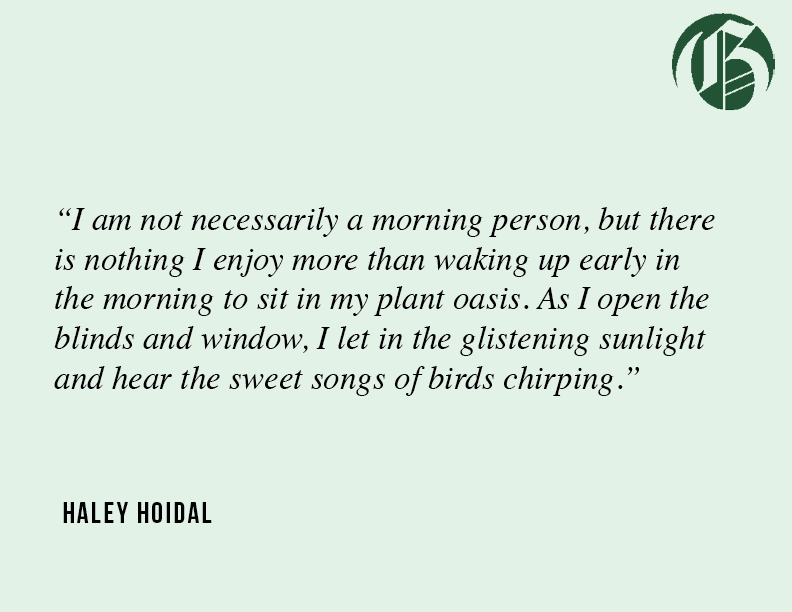 One fall afternoon as I was shopping with both my roommate and boyfriend at Trader Joe's, a green, leafy beauty caught my eye.
It was a tall, strong and wonderful plant called a Monstera.
I instantly rushed to it as my roommate called after me, saying, "No, Haley, you don't need another plant." Little did she know, I did.
I picked up my new friend and placed him in my cart. He was one step closer to his new home.
I brought my new plant back to my dorm and placed him next to my other various plants. He was at home in his new oasis.
I pose with my plant on the way to find a new pot December 2022 near Cosentino's Nursery. Plants have brought me joy in my day-to-day life. Photos by Haley Hoidal
The next day, I went out in search of a perfect accessory for my perfect plant. As I traveled up PCH to Cosentino's Nursery with my Monstera buckled up in my passenger seat, I was eager to find a pot that would suit him.
As I searched around the nursery, nothing stood out to me — until I saw the large 50% sale sign. I gazed upon a beautiful marshmallow-colored ceramic pot. It was magnificent.
I brought them both home and planted my new plant friend in his new pot. As he sat gleaming in the sun, I knew this plant was going to bring me so much joy.
My plants are situated in my dorm common room, which is a perfect space for them as they brighten up the room.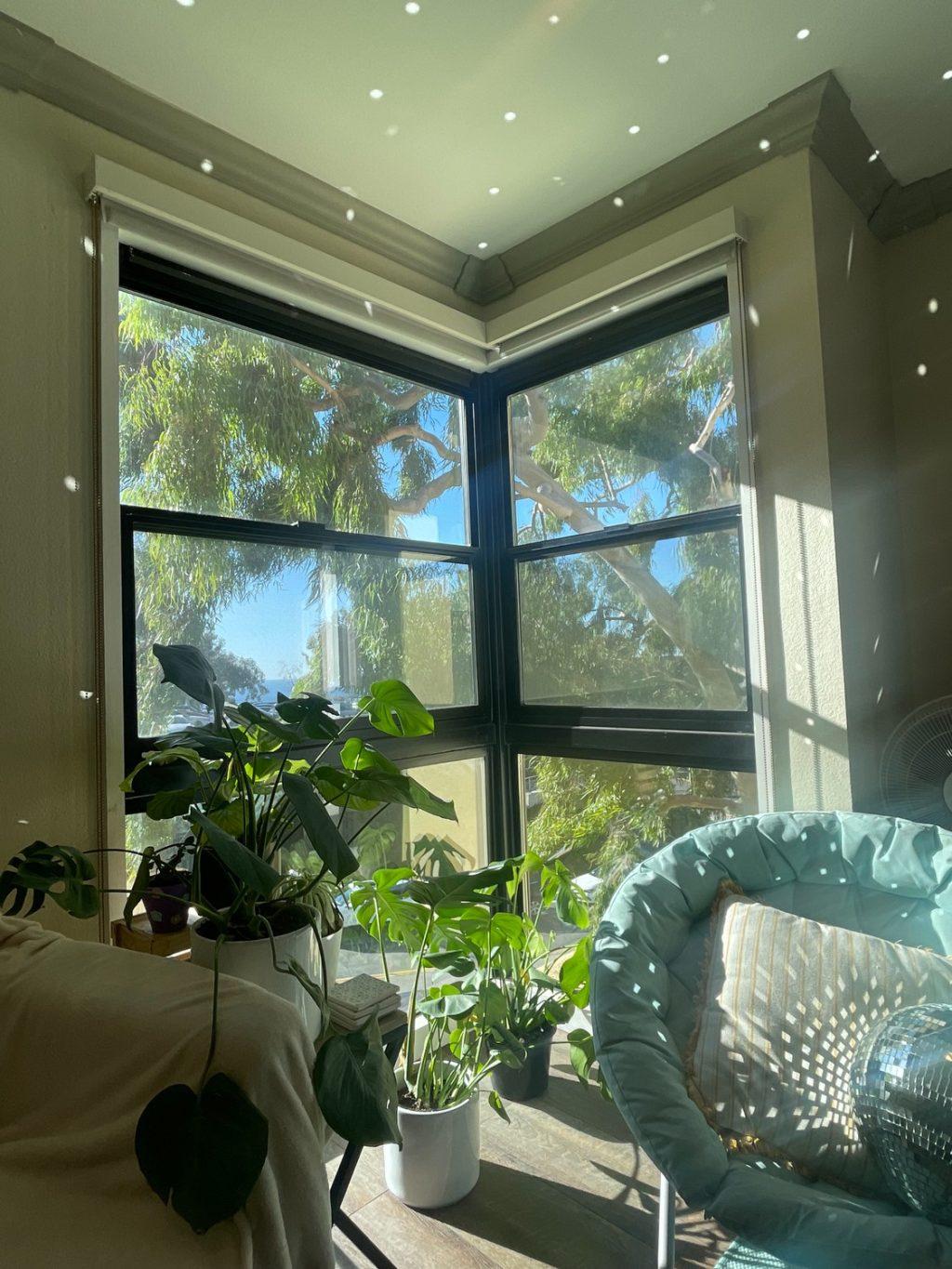 Sunlight comes through the window in my common room and illuminates my plant oasis in January. This has been my place of peace in times of stress and place of happiness in times of excitement.
I am not necessarily a morning person, but there is nothing I enjoy more than waking up early in the morning to sit in my plant oasis. As I open the blinds and window, I let in the glistening sunlight and hear the sweet songs of birds chirping.
Seeing the sunlight crawl across my beautiful plants, watching the light reflect from my disco ball dance on the ceiling and feeling the warm sun radiate across my back is the best way to start my day.
This past week, my Monstera started to grow a new leaf. The shiny, lime-green leaf stretched towards the sunlight as a reminder of the joy that my wonderful plant brings me.
My advice to others is that you can never have too many plants –– they will brighten your day and bring you peace.
___________________
Follow the Graphic on Twitter: @PeppGraphic
Contact Haley Hoidal via email: haley.hoidal@pepperdine.edu