Photos by Mackayla Testerman
This season is all about the layering, according to fashion-wise sophomores Katie Baker and Kendall Howell, who have been breaking out their favorite clothes for the windy weather. Both women agree that fall is their favorite season for festive apparel and have been building their collections for years, combining classics that will never go out of style with up-to-date trends.
"I get a lot of use out of my clothes during the fall because I can wear each piece so many different ways," Baker said. "There's also a really nice palette of colors to work with."
Howell said that fall clothes allow for a lot of experimentation.
"I feel like for winter and Christmas time, I tend to just wear the stereotypical styles for the season, but with fall I can play around with it more," Howell said.
Stores to go to:
Baker said she's been discovering great finds at Zara lately.
"They keep their fashion current, often showing looks that rival higher-end stores like Bloomingdale's or Nordstrom, with similar quality, but with budget-friendly prices," Baker said. "However, if you are fine with the price, Nordstrom is a great option. They consistently are producing great styles, and this isn't just true for fall, but every season."
This year's trends:
When looking for the trends this year, inspiration is never far.
"If you look anywhere on campus, you'll see ankle booties," Howell said. "They're great for people of all heights, too."
If our campus isn't inspiring you, consider pulling out your mom's old yearbook, as Baker said the '70s are making comeback.
"I've seen a lot of flowing white blouses, along with suede skirts with buttons down the front," Baker said.
The blanket scarf is also a great transition piece. Take it off when the midday sun makes it too hot to wear, or stay warm after the sun sets and the temperature drops.
Season staples:

While it's fun to buy new things, sometimes it's nice to see what in your closet still works for the season.
"Tall black riding boots will never go out of fashion, and if you buy a nice pair, you'll have them forever," Baker said.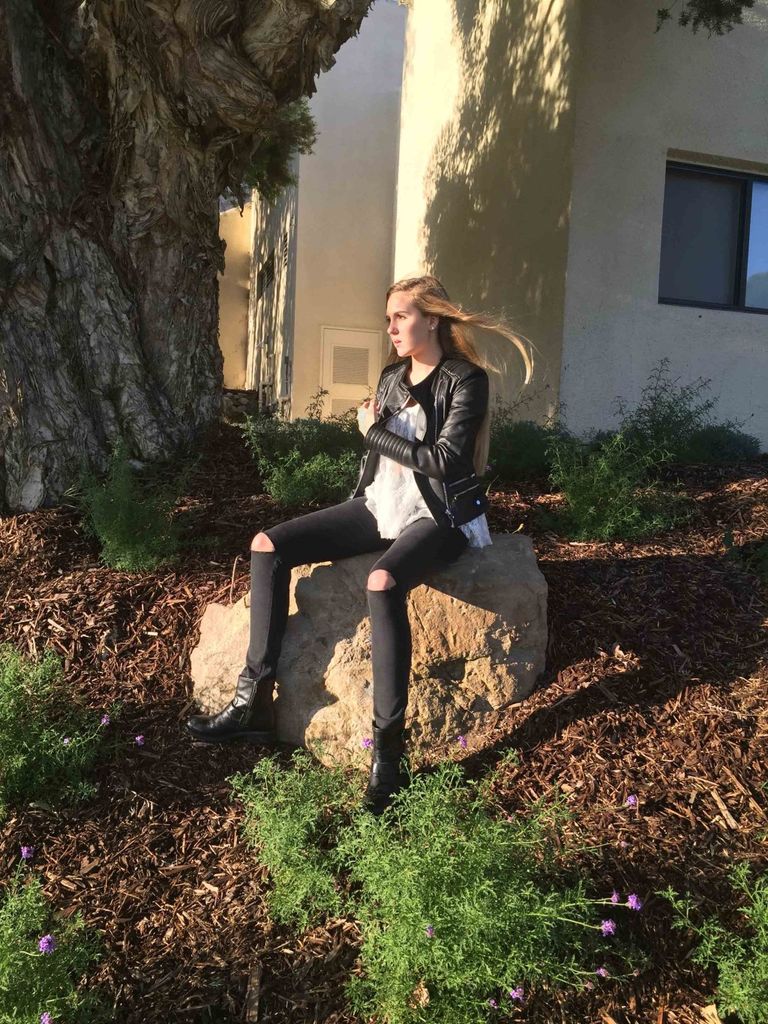 Howell said Hunter boots are her go-to.
"They're pretty new to the U.S., but they've been a staple in British fashion for years," Howell said. "I have the same style of boots Princess Diana wore. Converse are also a great choice for almost any season and practically everyone has them. They've been around forever."
What not to wear:

Sometimes it hurts to say goodbye, but then again, beauty is pain.
"I'm glad to see the departure of leggings worn in lieu of pants," Baker said. "I haven't seen that as much anymore, unless someone is actually going to or coming from a workout."
Baker said she's been seeing a more fitted, professional style.
"I've definitely seen a more polished look this season than that of the past," Baker said. "People seem to be enjoying a more put-together look. Even messier features are done strategically and cleanly, such as knee slits in jeans. They're much smaller than they have been in the past and with no fraying."
Fashion future:

The women were happy to share their hopes for coming seasons.
"I'm hoping to see more flared jeans," Baker said. "Skinny jeans have been the trend since we've been in fifth and sixth grade, and it's time to see something new, or at least something that's renewed."
"I don't know how that would look on me, but I have hope for others," Howell said. "It's important to find a style that works for you, no matter what is 'trendy.' I wasn't always as into fashion as I am now. I grew up having to wear a uniform every day, so it was hard for me. Now that I'm older, I have an appreciation for what your clothes can say about you but more than that, how fashion can make you feel."
Baker said what she wears can change her mental state and set her day "down the right path. Fashion is an art form," she said. "It's how I express myself, and I think that the way you dress sends a message about yourself."
__________

Follow MacKayla Testerman on Twitter: @MacKaylaTest