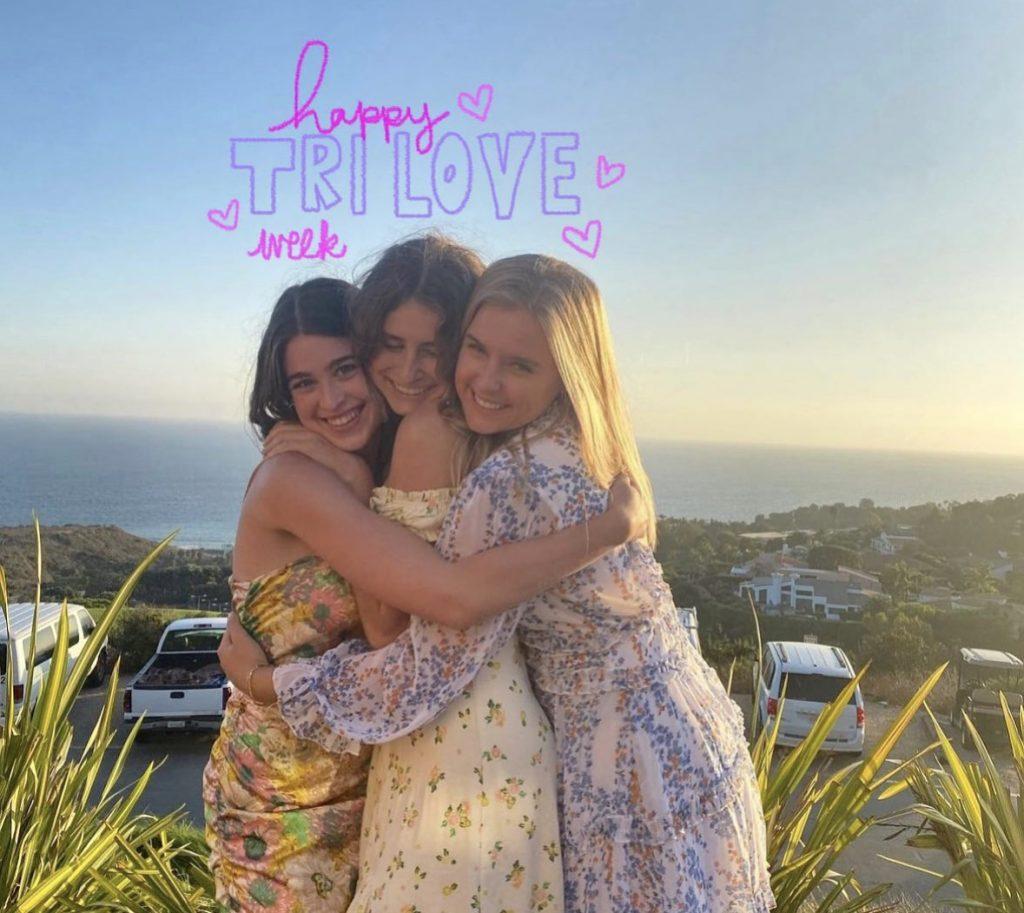 Mia Boyd, Ellie Torgerson and Morgan Purdy (left to right) pose for a photo outside of the Caf. Tri Delta hosted a variety of events for Tri Love Week in honor of Valentine's Day for the Pepperdine community. Photo courtesy of Tri Delta Instagram
Every Feb. 14, couples traditionally celebrate their love with standard romantic tactics such as going out to dinner and buying more roses and chocolate than usual.
However, trends of self-love and admiration have inspired the celebration of Galentine's Day, a rival holiday to Valentine's Day that addresses friendship — a love which is often swept under the rug, sophomore Delaney Dickey said.
"I think the connotation is that Valentine's Day is more romantic, and Galentine's Day is more friendly," Dickey said. "But I think if you don't have that romantic aspect of your life, Valentine's Day has a more friendly connotation anyway, so I think it's situational."
With platonic love being integral to one's life, Feb. 13, has been established as National Galentine's Day, according to National Today. Valentine's Day may draw attention to one's romantic life and significant others, but Galentine's Day allows friends to healthily declare their friendly love for one another without having to fuss over amorous specifics.
Students said the holiday is a refreshing and reaffirming celebration of their personal relationships with friends, families and other non-romantic companions who make life more enjoyable.
Students explored all the possibilities of the Galentine's and Valentine's seasons through celebrations with friends. Junior Fransheska Companioni-Daroch said she hosted a Galentine's Day dinner with 12 of her closest friends over Valentine's Day weekend to show her appreciation for her platonic pals.
"Life is better lived when you celebrate it, and Galentine's is the perfect opportunity to celebrate your favorite people," Companioni-Daroch said.
Dickey also attended the Galentine's Day gathering and expressed her admiration for the event's aesthetic V-Day decor and food selection.
"It was super Instagram-y, and super cute," Dickey said. "We tried to make heart-shaped pizzas and they didn't turn out very well, but Fran's killed it."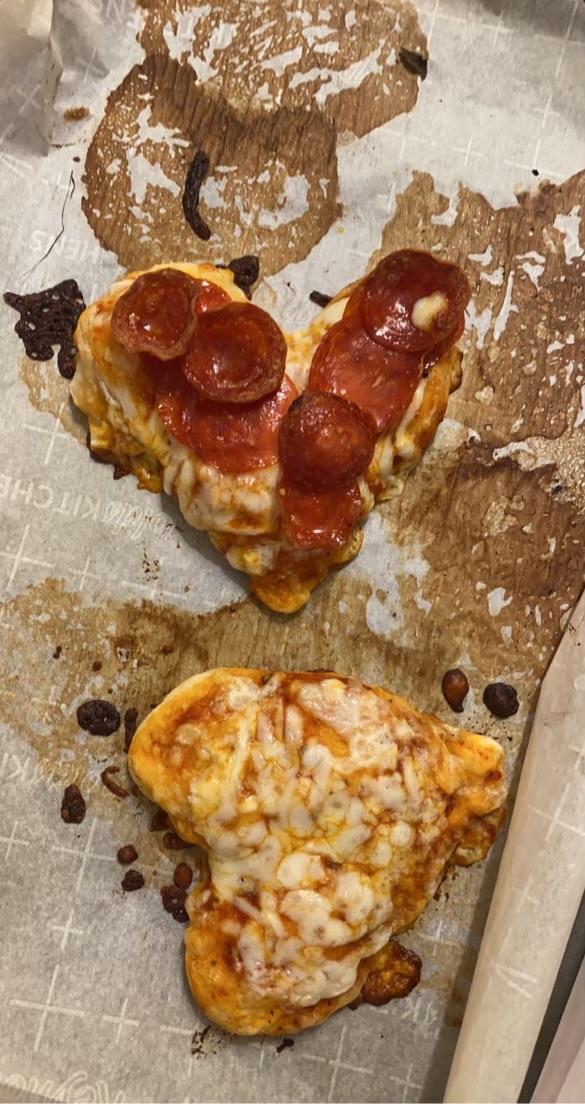 As the two girls laughed humbly about one another's pizza-shaping skills, Companioni-Daroch shared her story on why Valentine's Day is special to her.
"I feel like my family always does something, like my dad and brother will go out and get my mom and me Valentine's presents, which has always been a really cute tradition," Companioni-Daroch said.
Students said there is multiple ways to spend the holiday, whether that's with friends, significant others or alone. Companioni-Daroch said the meaning of Valentine's Day changes each year for her.
"I guess it just depends on where I'm at in my life and what's going on," Companioni-Daroch said. "Valentine's Day means love to me. Every kind of love."
Dickey agreed and expressed how her sorority, Tri Delta, is working to include everyone in the love during Valentine's Day season.
"Tri-Love is Tri Delta's extension to the community at Pepperdine, so it just has little things that people can just come up and do — just to kind of bring more community aside from just the exclusivity of Greek life," Dickey said.
The organization's week-long event will last from Feb. 13 to 17, and Dickey said students are encouraged to enjoy daily activities on main campus that promote love and inclusion within the Pepperdine community.
While students may feel loneliness this Valentine's Day season, Dickey said it's important to remember just how significant platonic love is in one's life.
"I think Valentine's Day is just a reminder to think about the relationships that you have and cherishing them," Dickey said.
__________________
Follow the Graphic on Twitter: @PeppGraphic
Email Emma Ibarra: emma.ibarra@pepperdine.edu