Photo collage by Hadley Biggs.
After a run-off election Sept. 19, Pepperdine students elected freshman Justus Johnson as SGA Freshman Class President. Johnson joined freshman senators Madelyn Griffith, Dahn Hugh and Jacob Zanca as the freshman representatives on SGA.
Johnson, Griffith, Hugh and Zanca sat down to talk about what they were hoping to accomplish this year.
Photo courtesy of Justus Johnson

Justus Johnson, president
Justus Johnson is an English Writing and Rhetoric from Nashville, Tennessee.
In high school, Johnson was on his high school's SGA every year. He was the treasurer in ninth grade and by 12th grade, he was the student body president.
"I had a lot of experience with the role of president, so that was the role I gravitated towards more," Johnson said. "If I wanted to make the most change, I felt that the president was the best way to do that. I also felt that it would be a great role for me to be in and grow in."
Johnson said he has ideas for changes around Pepperdine. He ran his campaign on extending the Caf hours, putting a piano in the HAWC and raising cultural awareness around campus.
"I want to host some international fair where people can learn about the different cultures and ethnicities around the world," Johnson said. "I want to do this to help people become better educated,"
Johnson said he also wanted to create a rideshare program at Pepperdine.
"I know some schools have partnerships with Uber and Lyft," Johnson said.
Johnson said he was looking forward to growing as a person both spiritually and academically.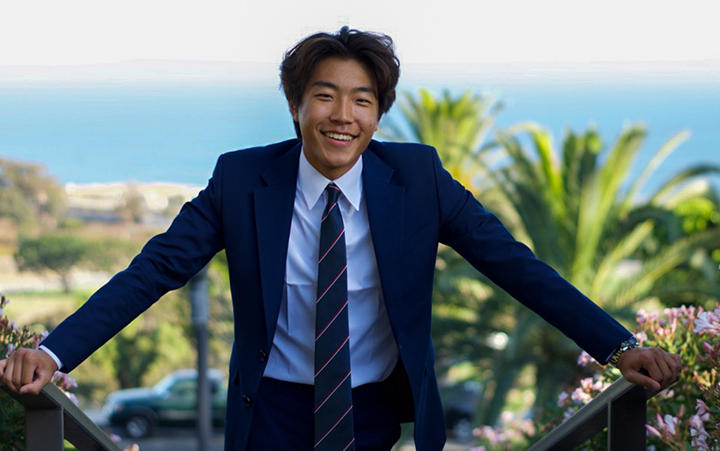 Photo courtesy of Dahn Hugh

Dahn Hugh, senator

Dahn Hugh is an Economics major from Haymarket, Virginia.
"SGA at Pepperdine is a big deal — they have a lot of say on what goes on campus," Hugh said. "They make actual differences. I really want to leave a legacy. I want to leave Pepperdine a better place than I found it."
Hugh said he did not do student council in high school, but he is looking forward to being on SGA.
In his campaign, Hugh said he would try to get water refilling stations in all of the residence halls, to improve the walkways between freshman houses and to create a clear path between upper and lower dorm road.
"I want to be able to make changes and see the changes that I helped create," Hugh said.
Working with the freshman senate and plugging into Pepperdine as a whole are two things Hugh said he was looking forward to.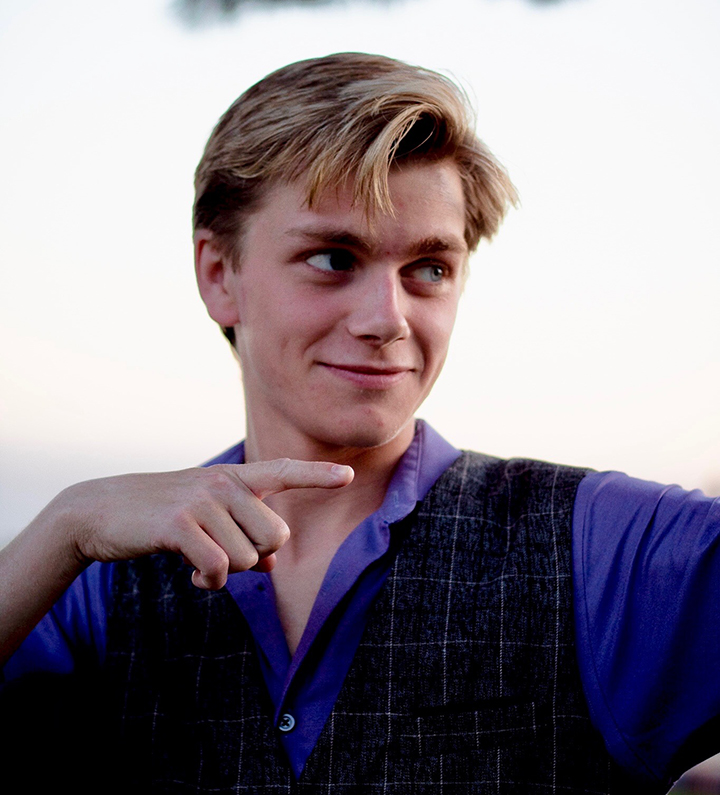 Photo courtesy of Jacob Zanca
Jacob Zanca, senator
Integrated Marketing Communications major Jacob Zanca is from New Orleans, Louisiana.
In high school, Zanca said he was involved in Mock Trial and Model United Nations. He also helped start an organization called Conquered Self LLC and worked as a barista.
"I want to contribute to positive change on the campus in any way that I can, and SGA is a great way to do that," Zanca said.
Zanca said he ran his campaign on finances. He wanted to reduce the amount of arbitrary financial decisions.
To accomplish this, he said he wanted to create a clear criteria to make sure that finances were being accrued and situated clearly.
"I am very finance specific," Zanca said. "Each of the senators have a specific niche and can fill where I do not fit in. This will help us achieve common goals"
Photo courtesy of Madelyn Griffith

Madelyn Griffith, senator

Madelyn Griffith is an Organizational Communications major from Nashville, Tennessee.
Griffith said Pepperdine was not her first-choice school, but her dream choice.
"I'm very lucky to be here, and I want to take advantage of the opportunity," Griffith said. "I have a great passion for this campus, and I have a passion for the people here."
Griffith went to a small high school where she was not given the opportunity to serve on the student council, so she said she was excited to be able to serve on SGA here.
"One of my main passions is communicating with people," Griffith said. "A big part of SGA is communicating with people to help achieve what they need and want out of a college experience."
Griffith's campaign platform was the idea that little things can make a big difference. She said an example of this is her idea to provide a shuttle for students to go to surf convo Wednesday mornings.
"If I can make others' college experience as great as I know mine will be," Griffith said. "Then I know I can make Pepperdine a better place than it already is."
Griffith said she is looking forward to meeting everyone in the freshman class and going abroad.
_________________________________
Email Hadley Biggs: hadley.biggs@pepperdine.edu