Photos by Brett Bean
Pepperdine celebrated its 79th annual Founder's Day Wednesday to honor Founder George Pepperdine and the vision he had for the university when the school was founded in 1937.
This year's event included an academic processional where faculty, class representatives from graduating classes between the years 1938 and 2019 and more were introduced, a reading of George Pepperdine's 1937 dedicatory address by David G. Holmes, professor of English and Director of African American Studies at Seaver College, and a musical presentation of "Let Freedom Ring" performed by the Pepperdine Symphony Orchestra and Pepperdine Concert Choir.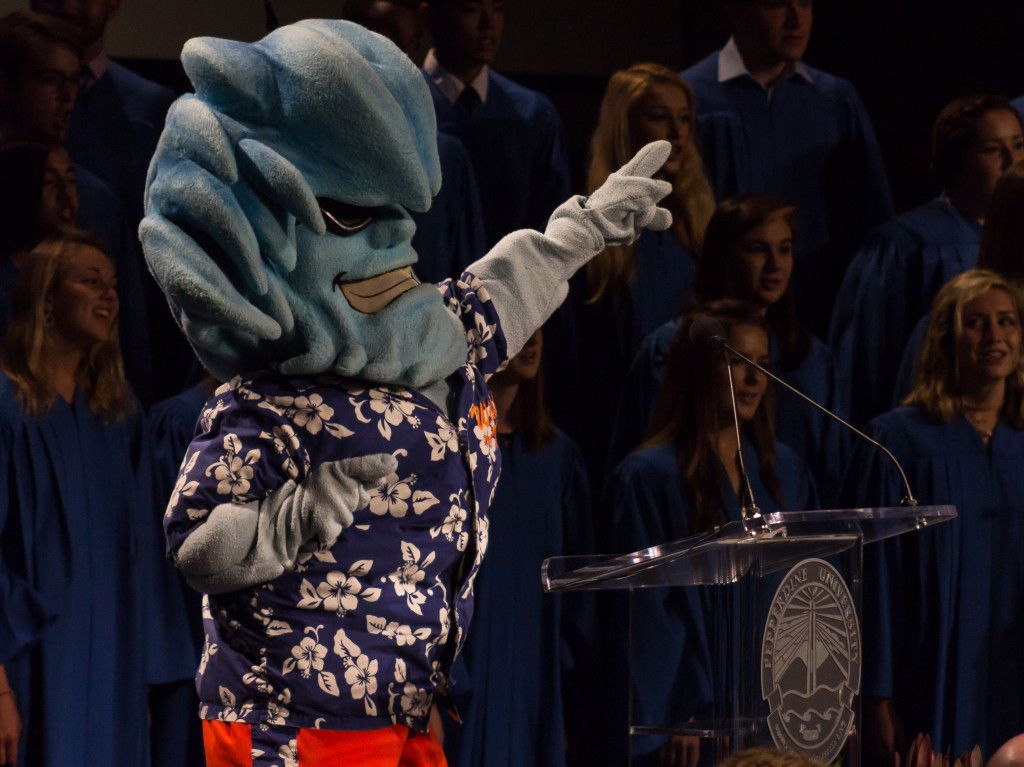 Provost Rick Marrs delivered the welcome address, benediction and declaration of the new academic year.
"Mr. Pepperdine wanted his university to be a place where people could learn and then take that knowledge out into the world for the betterment of humanity, and seventy-nine years later, that remains our mission," Marrs said.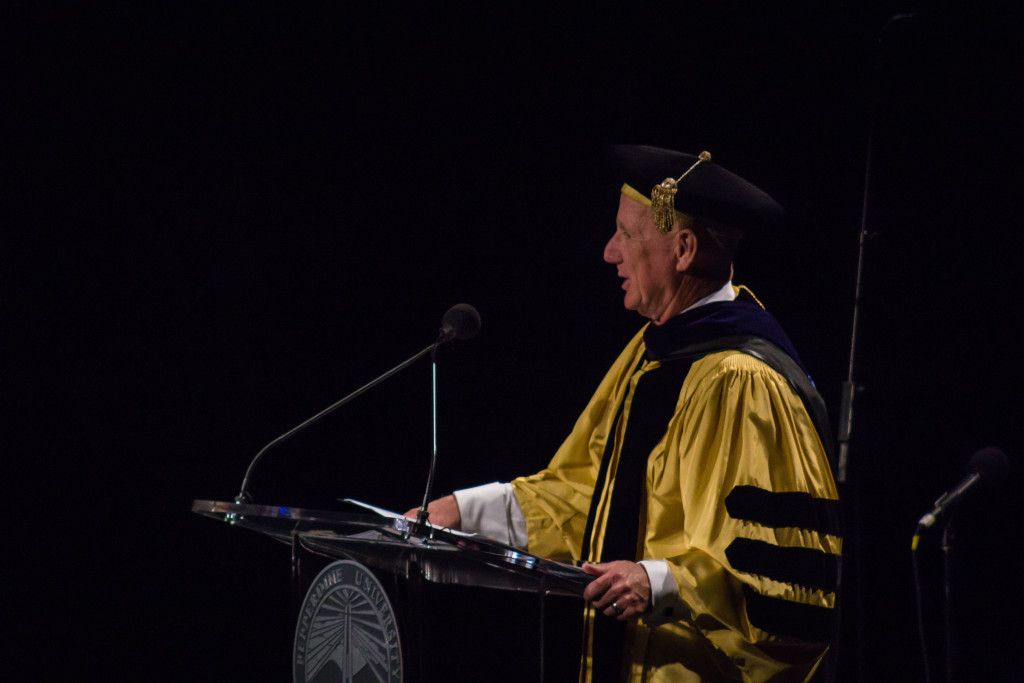 Following a performance of the national anthem by Pepperdine's symphony orchestra and concert choir, attendees watched a video presentation, "The Year in Review," which highlighted moments of the previous year that aligned with George Pepperdine's original statement, such as the Veritas Forum of Zacharias Smith.
"It's really neat to look at how far Pepperdine has come through the years and where it hopes to go," senior Desmond Herring said.
The Founder's day ceremony ended with the Pepperdine alma mater and fight song.
"This is an opportunity to remember our roots and where we come from and to celebrate that history," Director of Convocation Gus Peterson said. "I think there is a lot we can learn as a community by remembering our founders once a year."
___________
Follow Sebastian Lopez Barba on twitter: @SebLopezBarba