Photos by Shawn Jones
The Hollywood cinema has long played into extreme stereotypes about Arabic people, which imply that the Middle East is a land of cultural "otherness" and jam-packed full of a people who do not understand or respect Western beliefs and should therefore be treated as sub-human. These beliefs have been propagated by decades of misrepresentation in the media, ranging from Paramount's "Sahara" in 1983 to Disney's "Aladdin" in 1992.
Because of this, one must ask the question: What is the media's responsibility when it comes to the representation of foreign cultures?
Media: Representation and Responsibility, hosted by Pepperdine Graphic Media and the Center for Entertainment, Media and Culture, set out with the goal to answer that question. The intention of the week-long series of events from March 23 to 27, was to transform the ways in which media are produced and consumed.
A team of influential people from all sectors of the entertainment industry; people who have devoted their time and talents to changing the role the media play in our society and its harmful effects on day-to-day living led the discussions. "Media feed into policy," Shalhoub said. The kickoff event was a screening and panel discussion of a documentary film directed by Sut Jhally and produced by Media Education Foundation called, "Reel Bad Arabs: How Hollywood Vilifies a People."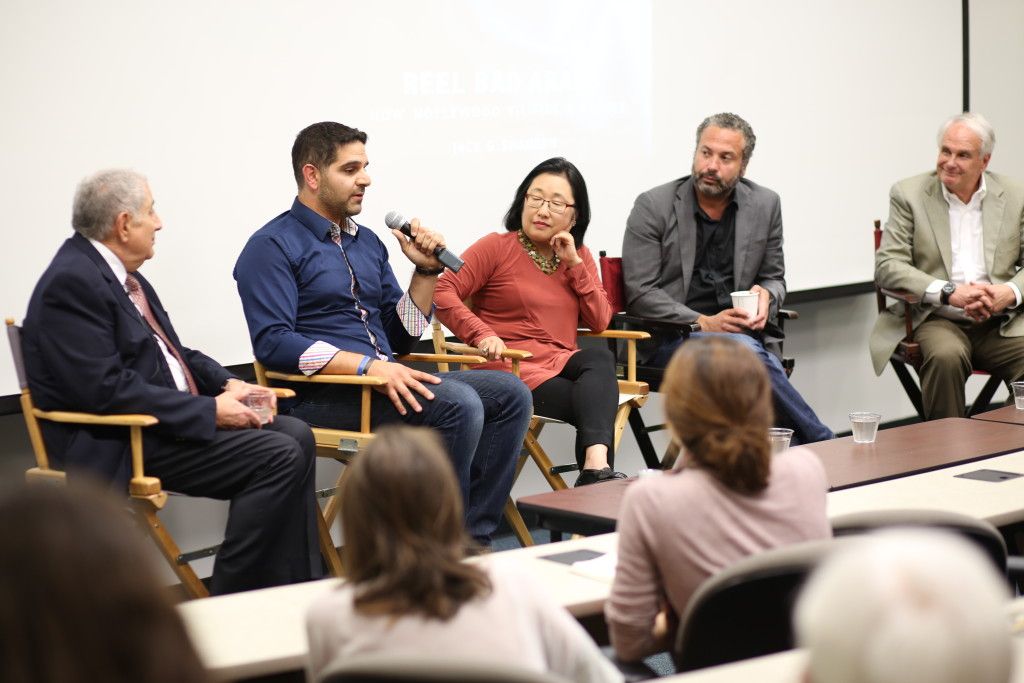 "The documentary highlighted a lot of popular misconceptions about the Arabic culture based off of mainstream media. It made me more aware and aware of the manipulation of media sources and how much the American masses buy into it without realizing," freshman Sarah Barney said.
Narrator and director of the documentary, Dr. Jack G. Shaheen, is the leading expert on Arab misrepresentation in Hollywood and in pop culture as a whole. He has dedicated his career to identifying and fighting the harmful stereotypes of Arabic and Islamic peoples in the American media.
"Nobody's saying that you can't portray Arabs as villains," Shaheen said. He went on to explain that "the problem here is the balance," or rather the imbalance of Arabs acting as the bad guys versus those few who act as the good guys in film.
He connects this plight of the Arabs to many other marginalized groups, including Jews, Native Americans, Asians, Latinos, African Americans and all people of color.
After the documentary was screened, a discussion followed, comprised of the following panelists: Rob Shalhoub, a screenwriter and producer represented by Creative Artists Agency; Renee Tajima-Pena, the Director of UCLA's Center for EthnoCommunications; Professor Tajima-Pena, an Academy Award-nominated filmmaker whose work focuses on Asian American and immigrant communities, race, gender and social justice; Ahmed Ahmed, an Egyptian-American actor, comedian, producer and director; and moderator William Nix, Professor at Pepperdine's Straus Institute for Dispute Resolution, Chairman of the Creative Projects Group and producer of numerous multicultural, multinational films.
__________
Follow Madison Harwell on Twitter: @mad_har