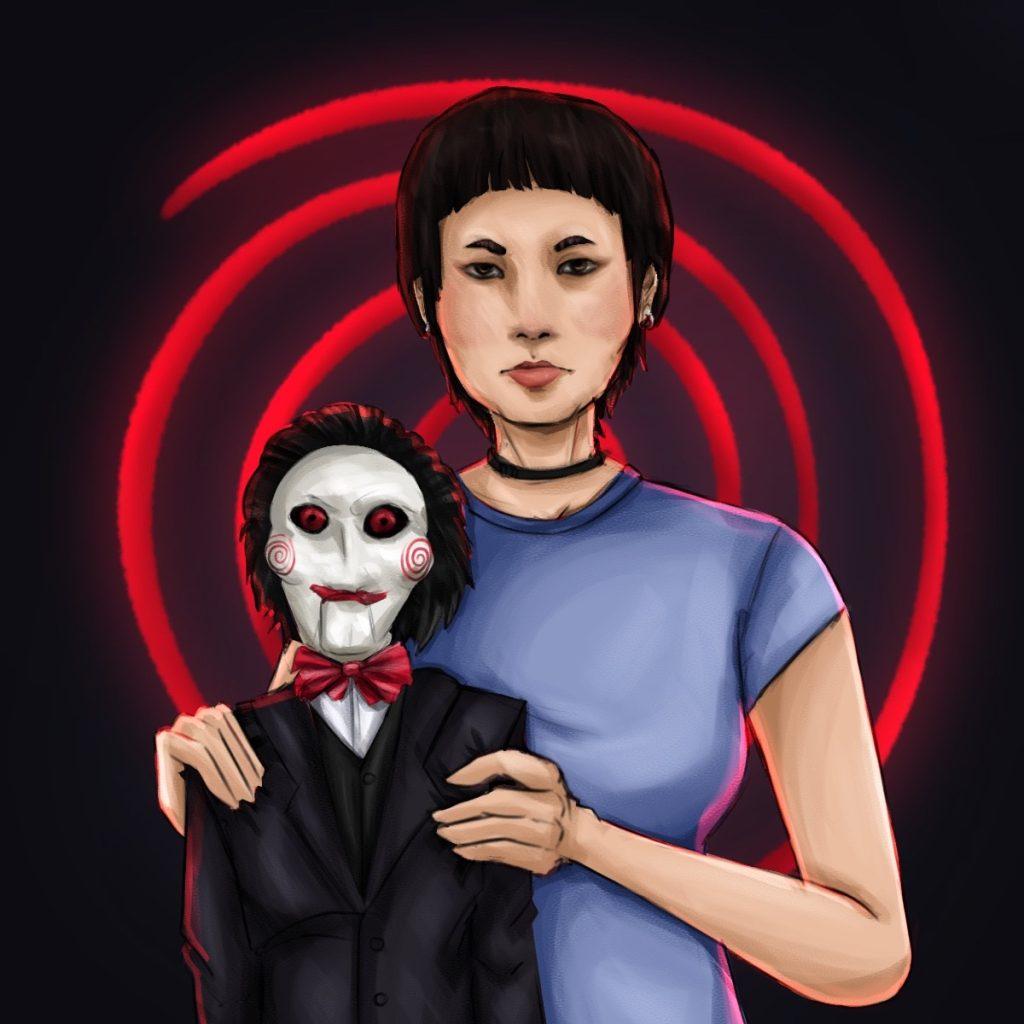 Transparency item: A review provides an informed and opinionated critique. These informed critiques are published to make a recommendation to readers. This review is the opinion of the writer. Spoilers for "Saw X" are mentioned in this article.
"I want to play a game."
Over the past 19 years and across the span of 10 movies, this line has become one of the most recognizable phrases in all of horror. On Sept. 29, "Saw X," the 10th film in the "Saw" franchise, premiered. This now makes "Saw" tied at sixth with "The Mummy" franchise for the most films in a horror series, according to MovieWeb.
This most recent movie follows the story of the Jigsaw Killer, John Kramer, and his battle with brain cancer. His suffering, paired with the deception he faces in the film, is what leads him to design the traps used against his victims in this entry of the series.
What makes "Saw X" an interesting addition to this franchise in comparison to the other "Saw" films is rather than making the central focus of the movie the violence and gore, the film instead follows a complex plot that delves deeply into the characters' actual lives and studies their motivations from a personal perspective.
While the other movies focus greatly on the intricacy of the traps each victim is placed into and how it connects to them, the complexity of the games seems to be of less importance to Kramer in this film. This is because his motivations are more personal in comparison to his previous traps and victims.
In the previous "Saw" films, Kramer has one goal: to save these people. As a man who doesn't have much time left to enjoy his life, Kramer wants to give people a second chance at their own. He wants to change his victims' hearts and alter their perspectives on their own lives and the world around them.
Even though this continues to be his intention in "Saw X," there's a noticeable hostility in the way he works against his victims.
Although there are some instances where Kramer places those who have hurt him into his games, none of what anyone had previously done provoked him enough to show the emotion and energy he did during "Saw X." His actions were clearly malicious in this movie. This caused him to drag people into his games who were there merely because they were associated with those who wronged him.
From an immediate first look, it seems like Kramer was more intent on bringing harm to his previous victims because of how thoroughly he crafted their traps. However, the fact that he quickly threw together the tests to use and execute them as soon as possible in this film shows how angry he was about what led him to this situation.
Kramer couldn't contain his frustration and felt the need to quickly attack. This made him impatient and pushed him to seek revenge. He didn't care if it was sloppy or quick — he wanted his victims to repent for their sins before they had the chance to think about what they had done. This is an extremely un-Jigsaw style of games.
Kramer's goal in what he does is to save people, and sometimes this helps his victims realize a new appreciation for their life.
A wonderful example of this is what happened to the character Amanda Young in the first feature in the "Saw" franchise, the film that comes chronologically before "Saw X." Young was a drug user and a severe heroin addict, and Kramer didn't like this. He wanted her to value her life and her importance in the world with the help of one of his traps.
Young found it in herself to escape her test, changing the course of her life drastically — she became an apprentice of Kramer. Kramer's intention for putting her into this game ended up being a success, leading her to to follow in his footsteps and help "save" people, too.
Young reappears in "Saw X" alongside her mentor, Kramer, and depicting her experience working under him. Despite her involvement in the torturing of these people, Young is one of the most beloved characters in the franchise, not only to myself but in the eyes of almost all "Saw" fans who discuss the franchise online.
Young played a large role in this specific movie, which explored her own emotions and personal feelings in a deeper way that's never been done before.
When shown in the other films, her sole purpose was to act as a student of Kramer: building traps, kidnapping people and trying to fix them. However, her existence in this newer movie was to act as an emotional anchor to both Kramer and even some victims, allowing her to exhibit emotions and connections that the audience hasn't been shown before by the writers of the series.
When it comes to this film, there's really nothing to dislike. "Saw" movies are notorious for having incredibly low ratings and facing a lot of criticism, but this entry is rated 80% on Rotten Tomatoes, the highest of any of the movies in the franchise.
The addition of a solid and more complex plot really drives the movie to the great reviews it receives. Even if you go into the theaters without watching a single "Saw" movie beforehand, I can guarantee you'll have a wonderful time.
__________________________
Follow the Graphic on Twitter: @PeppGraphic
Email Ade Zepeda: adriana.zepeda@pepperdine.edu