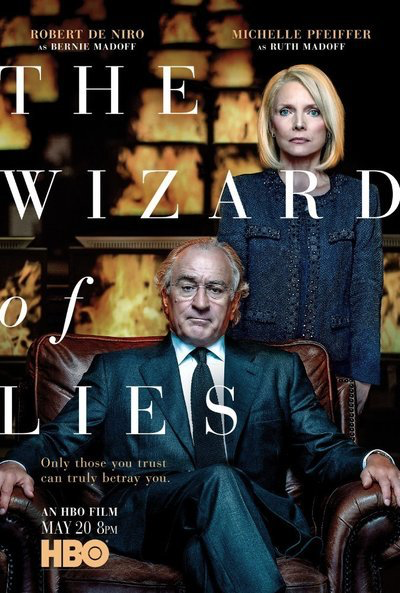 Photos Courtesy of HBO Films
"The Wizard of Lies," an HBO film about the hugely controversial Bernie Madoff, is now out on Blu-ray, DVD, Digital, and On Demand as of Oct. 3.
Released by HBO Entertainment initially in May 2017, "The Wizard of Lies" follows Bernie Madoff, infamous Wall Street con man, played by Robert De Niro, and the rest of his family as they deal with the aftermath of Madoff's failed "Ponzi scheme."
Madoff was arrested in December of 2008, and was found guilty of defrauding investors of more than $65 billion. The Wall Street Journal compiled a list of hundreds of names of Madoff's customers, later victims, who lost any money invested in Bernard L. Madoff Investment Securities LLC.
"The Wizard of Lies" features flashbacks that explain why and how this long con exploded. During the Great Recession, investors who trusted Madoff with their money began to look elsewhere to back their money. As more investors began leaving Madoff, the holes in his plan became more realized.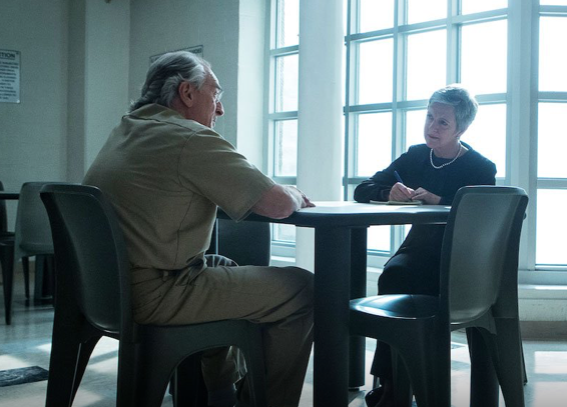 While many of these investors are household names, one of the most famous investors were the New York Mets. Fortune magazine reported that the owners of the Mets had invested roughly $500 million with Madoff before his arrest.
The movie also explores the 17th floor of Madoff's company building where all of Madoff's scheming allegedly took place. A New York Times headline read the floor was "where wealth went to vanish" days after Madoff was arrested.
Not only does "The Wizard of Lies" explore Madoff's life post-scandal, it also follows his wife Ruth, played by Michelle Pfeiffer, and his sons as they deal with the hatred that immediately was thrown at them. Victims began to blame the entire Madoff family for the loss of their money shortly after Madoff's arrest.
The film was nominated for four Emmys: Lead Actor in a Limited Series or Movie (Robert De Niro), Television Movie, Supporting Actress in a Limited Series or Movie (Michelle Pfeiffer as Ruth Madoff) and Outstanding Casting for a Limited Series, Movie, or Special (Ellen Chenoweth).
"The Wizard of Lies" is now available to all viewers, movie buffs and celebrity gossipers alike.
_______________
Follow the Pepperdine Graphic on Twitter: @PeppGraphic