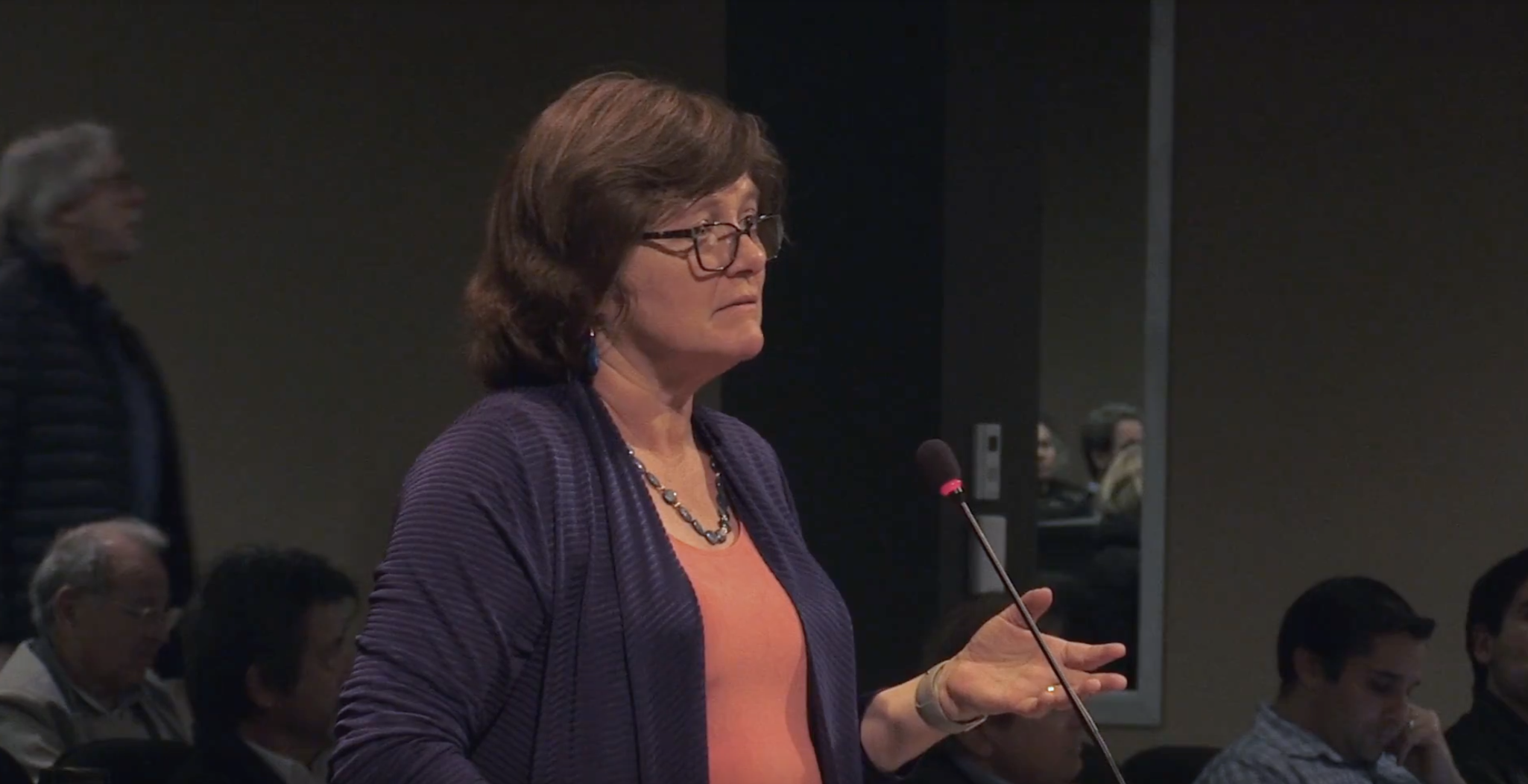 Video and Photo by Mikaela Bisson and Camry Bishop; Graphic by Caroline Laganas
Drop, cover and hold on. Earthquake expert Lucy Jones warns Malibu's water supply may be at risk if an earthquake were to happen nearby.
Jones gave a presentation about earthquake risk and preparedness in Malibu at a City Council Meeting on Wednesday, Jan. 10 at 6:30 p.m. The information she presented advised Malibu residents on how best to prepare for an earthquake and helped introduce Malibu's year-long Earthquake Resiliency Initiative.
"When people ask me the probability of an earthquake, I say, 'Give me some time, it's inevitable,'" Lucy Jones said.
Jones served 33 years with the US Geological Survey, most recently as the Science Advisor for Risk Reduction, according to a press release from Dec. 21. She is the founder of the Dr. Lucy Jones Center for Science and Society and is a research associate at the Seismological Laboratory of Caltech.
All of the City of Malibu is on top of the Malibu fault, Jones said. This fault is big enough for a 6.5 earthquake and is the biggest threat to Malibu.
"Malibu is squarely in the middle of earthquake country, and we know that it is not a matter of if, but when, the Big One will strike," Mayor Skylar Peak wrote in the press release in late December. "So we have to be prepared."
Utilities that the Pepperdine community and Malibu residents rely on, such as water, come from across the San Andreas Fault, which if triggered by an earthquake, could lead to devastation and water loss, Jones said.
"When you look at resilience, earthquake resilience or any other type of resilience, failures happen where a system is already weak," Jones said. "When you make a more resilient community, you're making a community that is stronger overall."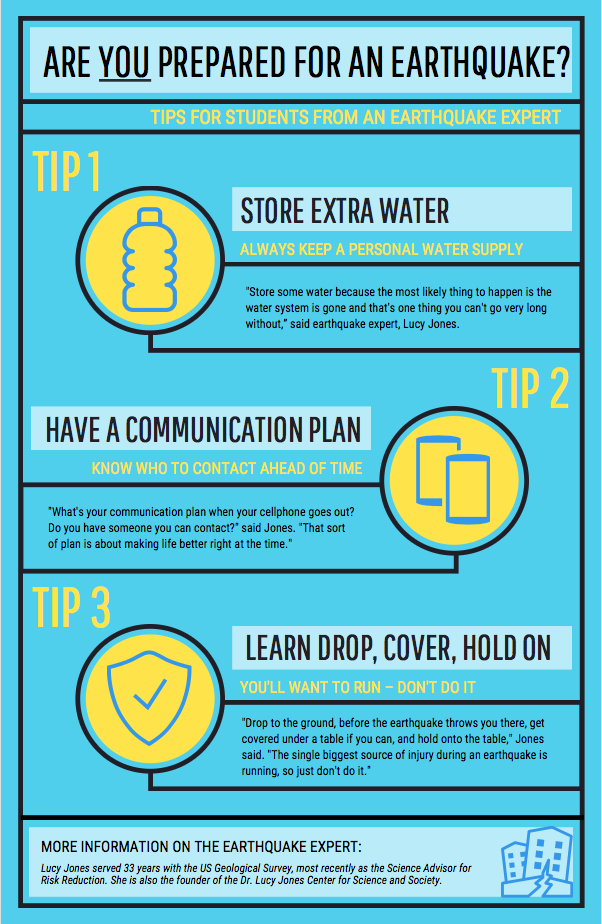 In the event of an earthquake, Pepperdine students to be prepared, Jones said in an interview with the Graphic.
"Store some water because the most likely thing to happen is the water system being gone," Jones said. "That's one thing you can't go very long without."
Jones' presentation included information on how to reduce earthquake hazards and vulnerable buildings, implement public education, update emergency plans, and improve preparedness and response capabilities.
"We have significant faulting. We can't get around the hazard, we are already built on top of it. We have known structural weaknesses," Jones said. "And now it's up to us to figure out what to do about the known structural problems, be ready to respond and then work together to figure how we're going to do recovery."
Jones also said students should have a communication plan for who to contact during and after an earthquake. "That sort of plan is about making life better right at the time."
Learning how to drop, cover and hold on was another tip Jones said she recommended students learn.
"Drop to the ground, before the earthquake throws you there, get covered under a table if you can, and hold onto the table," Jones said.
Jones emphasized that one of the most important things to avoid doing during an earthquake is to run.
"The single biggest source of injury during an earthquake is running, so just don't do it," Jones said.
Pepperdine University's Emergency Information website contains steps for several different emergency situations, including active shooters, terrorist incidents and earthquakes.
Pepperdine's website goes into detail about what to do during an earthquake if a person is indoors, outdoors, driving, in a high-rise building or in a crowded area.
"After the shaking subsides, turn off computers; unplug electrical equipment; replace telephone handsets; go outdoors; and stay clear of buildings, walls, power lines and trees," according to Pepperdine's website.
For those living on- or off-campus, abroad or within Southern California, the university recommends staying in constant communication with those in one's residential community, including a residential advisor or a landlord.
"Students in the Malibu residential community should contact their RA or their Residential Emergency Response Team (RERT) member – so that he/she will be able to account for everyone," according to the website. "Students at locations other than the Malibu campus should report to the location coordinator."
The goal of Malibu's Earthquake Resiliency Initiative is to increase the City's ability to respond and recover after an earthquake, Public Safety Manager Susan Duenas said at the meeting.
"What the initiative will look like is targeting public education to try and improve resiliency throughout the community; and when I say resiliency, what that means is that improving our ability not just to survive an earthquake but to also recover from an earthquake," Duenas said. "So it's about securing your homes, getting prepared, all those types of things."
Although Jones commented on the inevitability of an earthquake occuring, she also provided some reassurance that it is not the most imminent danger to Malibu residents and Pepperdine students.
"You're far more likely to die in an accident on PCH than in an earthquake," she said.
Caroline Laganas, Camry Bishop and Mikaela Bisson contributed to the reporting of this story.
__________________________
Follow Rachel Ettlinger on Twitter: @RachelEttlinger