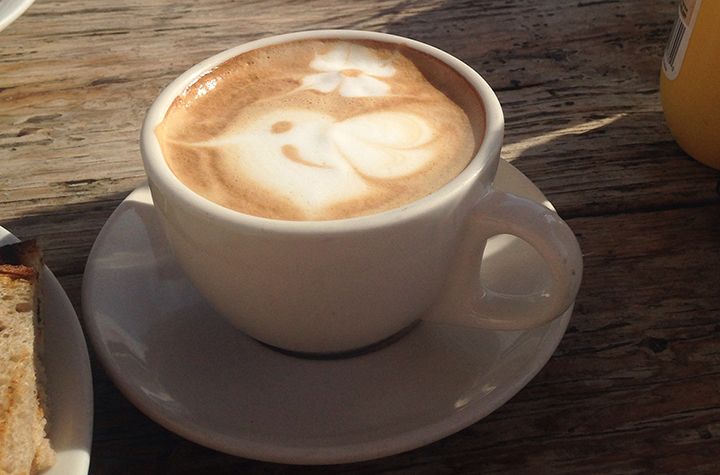 As a coffee enthusiast myself (I prefer the term "enthusiast" over "addict") I have always been amazed by the percentage of our population who are able to function normally without caffeine. I'm even more amazed by the percentage that actually dislike coffee.
Coffee is especially popular among college students. Senior Stacey Lee describes herself as a shameless coffee drinker.
"Drinking coffee in the morning means starting my day off on the right foot," Stacey said. "It gives me the energy to start my day in the best way."
To my fellow coffee lovers everywhere, I'd like to encourage you on your caffeine quest (Sorry, I'm not talking about your vanilla latte or caramel Frappuccino's, though). You can rest easy because your coffee intake could actually be good for you.
Here's why:
1. Illness Prevention – Research suggests coffee may help prevent a variety of illnesses.
According to the Harvard School of Public Health, recent research suggests that coffee could prevent against illnesses including Type 2 diabetes, Parkinson's disease and liver disease. Coffee is also packed with antioxidants, which are good for both the body and brain (hsph.harvard.edu).
2. Reduces Risk of Cardiovascular Disease – Consuming coffee can lead to a reduced risk of cardiovascular disease, according to Washington Post article, "It's official: Americans should drink more coffee." The Dietary Guidelines Advisory Committee's report even suggests that three to five cups of coffee per day won't hurt your health down the road and might actually be beneficial to your health — cheers to that.
3. Deters Cancer and Alzheimer's – Your cup of joe could be more powerful than you realized. A study published by the Journal of Alzheimer's Disease found that levels of the protein associated with Alzheimer's were reduced among people who drank coffee daily, according to inc.com. The Journal of the National Cancer Institute also found that the risk of developing malignant melanoma was decreased by 20 percent among daily coffee drinkers.
4. Stay Awake –  No shocker here. Let's face it – at the end of the day (or the beginning), who doesn't love a little pick-me-up? Whether you're facing a Monday morning 8 a.m. or fighting a sleepy afternoon, coffee is a great solution. Coffee is a great way to stay alert in class and a much better alternative to a high-sugar energy drink.
5. Feel Good – I may be a little biased on this one, but I'm sure I'm not alone. A sip of Starbucks can go a long way when you have a big day ahead. A study conducted by the Harvard School for Health found that women who consumed coffee daily had a 20 percent lower chance of developing depression. Sip on!
__________
Follow Shayla Girardin on Twitter: @shaylagthatsme