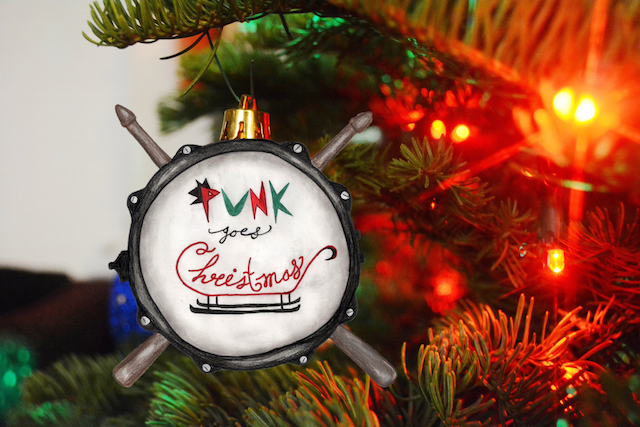 Photo by Gabriella Chan
The temperature has dropped and so has the Christmas music. As everyone is excited to start up his or her Christmas playlist, perhaps you've found that you're looking for some new seasonal tunes. While there are new Christmas songs every year, they don't tend to get much airplay. Here are 10 punk Christmas songs that will scratch your holiday itch. These songs are perfect for a day in from the unexpected Malibu cold or as a playlist for your ugly Christmas sweater party.
1. "Merry Flippin' Christmas (Happy Freakin' New Year)" – Bowling for Soup
2. "12 Days of Christmas" – Relient K
3. "Nuttin' For Christmas" – Plain White T's
4. "Carol of the Bells" – Family Force 5
5. "Hark the Harold Angels Sing" – Hawk Nelson
6. "I Won't Be Home For Christmas" – Blink-182
7. "The Chipmunk Song (Christmas Don't Be Late)" – Poor Bailey
8. "Santa Stole My Girlfriend" – The Maine
9. "Christmas Lights" – Yellowcard
10. "Fool's Holiday" – All Time Low
While Karen Carpenter, Frank Sinatra and Michael Buble are always great, they're the safe way to play Christmas. Try a new take on the season! Find all of these songs by searching for the playlist "Pepperdine Punk Goes Christmas" on Spotify.
__________
Follow MacKayla Testerman on Twitter: @MacKaylaTest