Photos by Kaitlyn Ryan and Chad Jimenez
More than 400 people gathered at Walt Disney Studios in Burbank to celebrate the launch of Pepperdine's new Institute for Entertainment, Media and Culture.

"You are the next wave in entertainment," Craig Detweiler, creative director for the Institute and a professor of Communication, said to the crowd of Pepperdine students, alumni, faculty, staff and industry leaders.
President Andrew K. Benton also spoke at the event, and said that he's excited to see how the institute will build on Pepperdine's history and leverage a passion in media. He also touched on the idea of alumni hiring alumni.
"Just as Trojans hire Trojans and Bruins hire Bruins, I hope that Waves will hire Waves," Benton said.
The Institute for Entertainment, Media and Culture is set to prepare students for leadership roles in the media and entertainment industry, according to Kathryn Linehan, manager of the institute.
The panel consisted of four other speakers: Dave Hollis, Rachel Kimbrough, Endyia Kinny-Sterns and Sean Elliot.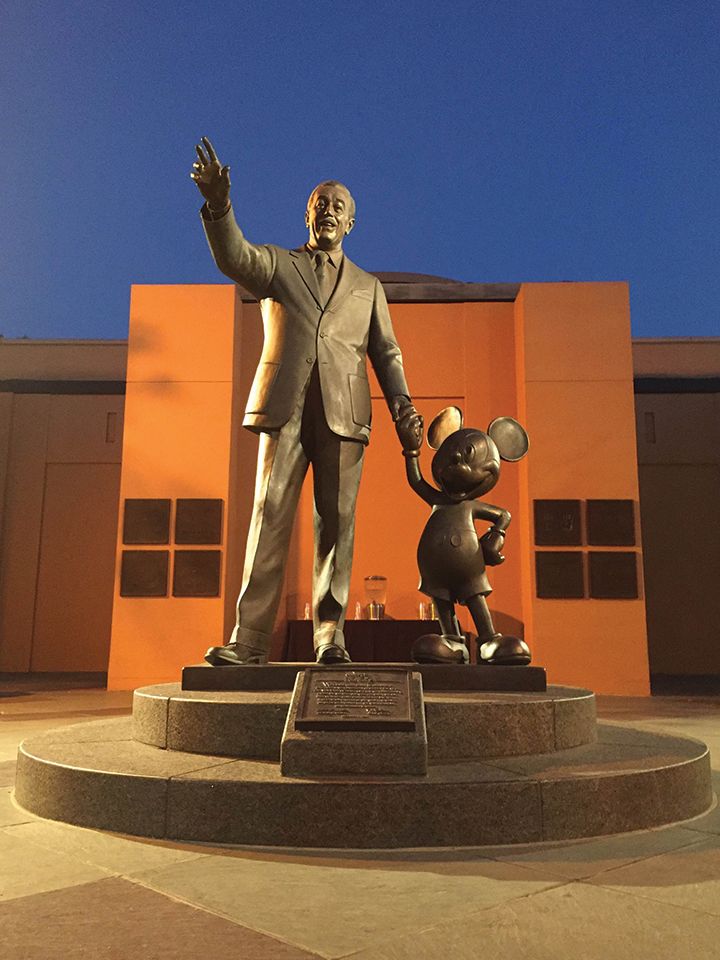 Dave Hollis, Pepperdine alumnus and executive vice president of theatrical distribution for the Walt Disney Company, said he believes that media plays an influential role, and that this institute has created a curriculum that enriches the student body so that they are more employable and able to change the world through the media.
Hollis showed the audience sneak peeks of upcoming Disney movies, including "The Good Dinosaur," "The Jungle Book," "Zootopia" and "Star Wars: The Force Awakens."
Rachel Kimbrough, senior vice president of business and legal affairs of Lionsgate's Corporate Legal Group, has also had work experience with Summit Entertainment and Paramount Pictures. She is a graduate of Princeton University, Pepperdine University School of Law and UCLA Anderson School of Management.
Kimbrough deals in areas such as marketing, advertising, publicity, location-based licensing and branded entertainment agreements. She has also worked on projects including the Twilight Saga, "Mad Men," the Divergent series and The Hunger Games films.
Endyia Kinney-Sterns, vice president of development and programming for the Oprah Winfrey Network, holds more than 15 years of experience in entertainment as a producer of television shows for networks such as VH1, CBS, NBC and HGTV. She also has experience with production companies including Buena Vista Television, Arnold Shapiro Productions and LMNO, on top of creating her own production company called Seraphim Entertainment.
Kinney-Sterns was named one of the top female executives in Hollywood by Essence Magazine, and described her passion and adoration for the shifting role that women have recently begun to play in entertainment. She has learned that a female-driven movie can open a box office, and movies that have female lead roles like those in "Divergent," "The Hunger Games" and "Twilight" can inspire women.
Elliot, a previous talent agent at Endeavor Agency and William Morris Endeavor, runs the West Coast office of Authentic Talent and Literary Management. Elliot has worked with many major names, including Casey Affleck, Chris Lilley, Russell Brand, Sofia Vergara, Brie Larson, James Marsden and Jason Mitchell.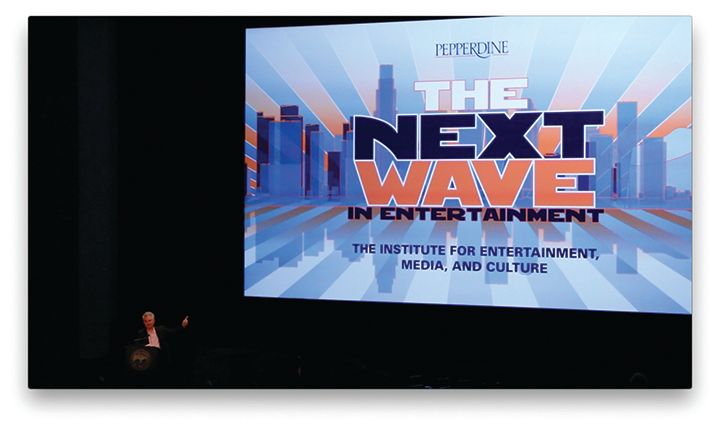 The event was brought to a close by John Mooney, executive director for the institute and associate professor of informational systems and technology management at Graziadio. Mooney said media has never been bigger, and that it is an opportunity to tell positive and uplifting stories.
The institute is designed to prepare students for big companies, studios and startups while developing them to hold positive impacts across the world through different forms of media, and to build upon the values of Pepperdine, he said.
Mooney closed off the evening by explaining that it's not about functional specialties, but about having a range of disciplines to bring people together into collaboration and that today, creative careers are thriving in complicated, unexpected ways.
Find a full description of the Institute for Entertainment, Media and Culture at the institute's page on Pepperdine's website and more background information at pepperdine-graphic.com.
__________
Follow Chad Jimenez on Twitter: @chad_jimenez95
Follow Taylor Centineo on Twitter: @lifeoftay