Photos by Amelia Dal Pra and Courtesy of Leigh J. McCloskey
Malibu has many hidden treasures that are waiting to be found. One is the Olandar Foundation for Emerging Renaissance, which displays Leigh J. McCloskey's otherworldly artistic masterpieces in Olandar, his home in Malibu.
The foundation puts on various events, which attract diverse crowds from yogis to musicians, from philosophers to writers and artists.
Recent events included an "Intimate Evening With Dr. King," where Gerald Rivers recited some of the speeches and words by Dr. Martin Luther King Jr. McCloskey often opens up his home, shares his artwork and allows individuals to gather in a quaint, intellectual setting.
On a recent Friday evening, McCloskey hosted an event showing the film, "Awake: The Life of Yogananda." The film outlines the life of the Indian mystic and yogi, Paramahansa Yogananda, an individual who helped bring the practice of yoga and meditation to the West.
The film showing, which attracted a largely middle-aged artistic crowd, began with live music by Dr. Michael Mollura, who composed the music in the documentary, and ended with a Q&A with the musician.
Mollura explained that he is a psychotherapist and that various songs throughout the film, which are quite mystical and hypnotic, were composed based on actual dream sequences.
The Olandar home, with walls covered in original art, was a perfect setting for the live music and film screening. McCloskey, the artist and head of the foundation, has traveled extensively and studied philosophy, religion, history, music, quantum physics and human consciousness for years.
McCloskey's entire home is filled with bookshelves jam-packed with philosophy, history and religious texts, but evidence of McCloskey's knowledge of philosophy and extensive religious studies is not just contained in his vast array of books. It is also evident in the artistic masterpieces throughout his home.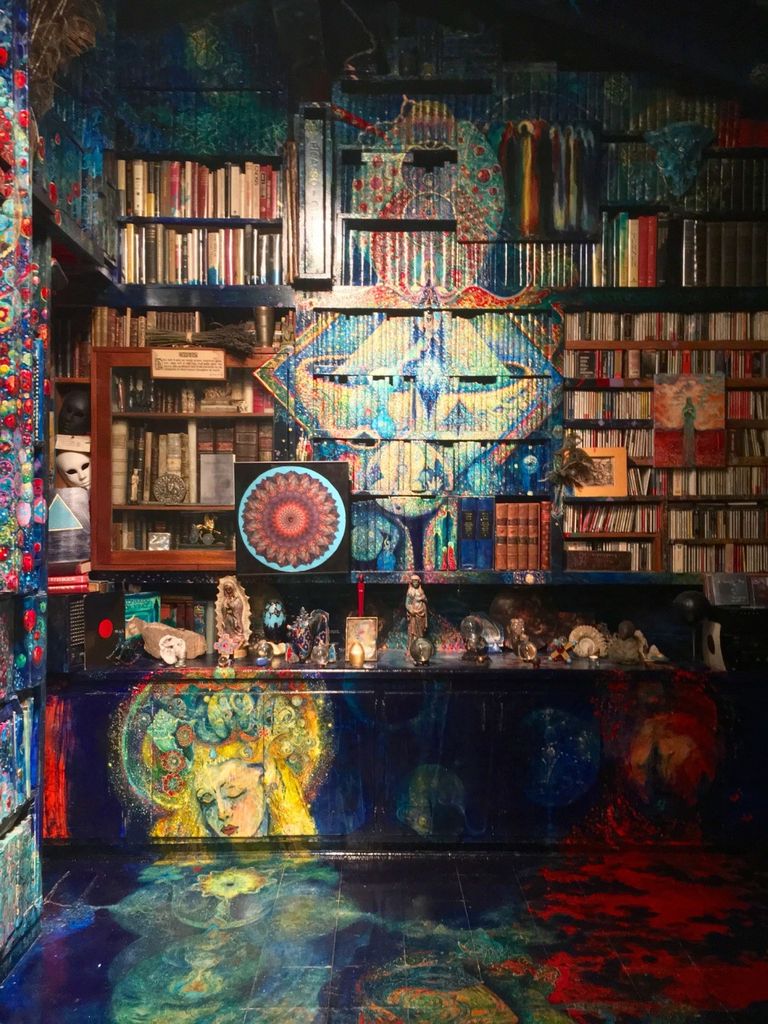 "Art is a tool I use to dig beneath the surface value or appearance of things and ideas. I use painting to explore subjective realities upon which and from which objective or perceptual reality emerges," McCloskey wrote on his website.
One of the most memorable parts of McCloskey's home is his library, which from the ceiling to the floor is a celestial masterpiece that McCloskey calls the "Hieroglyph of the Human Soul." This mural depicts humanity's long, treacherous and enduring journey to find a purpose in life.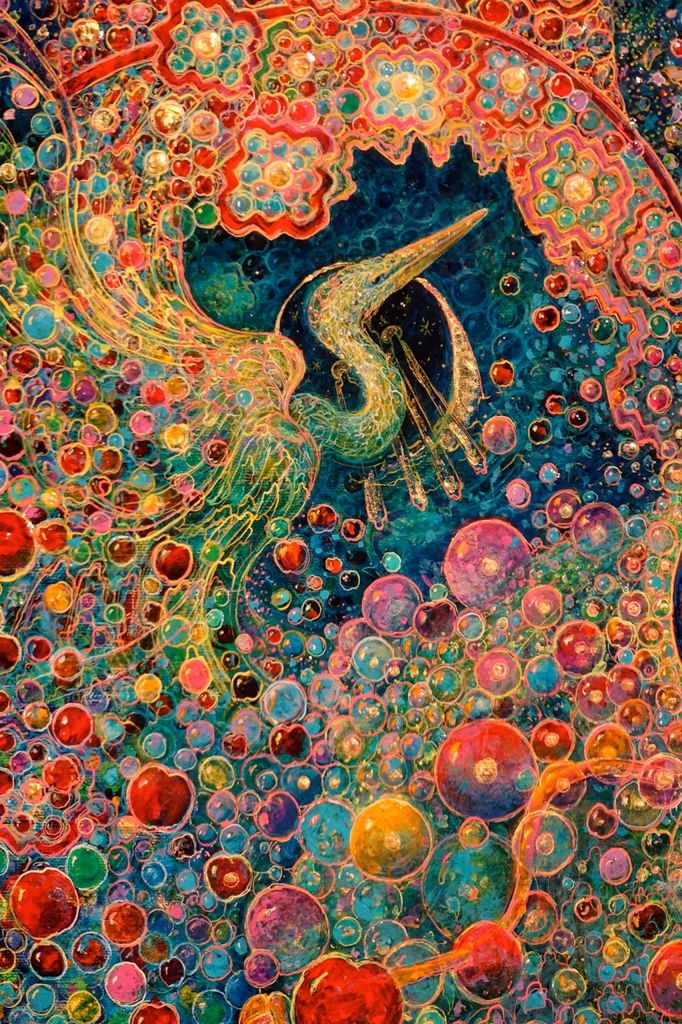 When viewing the mural, one can use 3-D glasses to amplify their experience since the library was painted with 3-D paint. This three-dimensional experience allows the viewer to embark on the colorful, cosmic, imaginative journey in the ethereal world that McCloskey has created.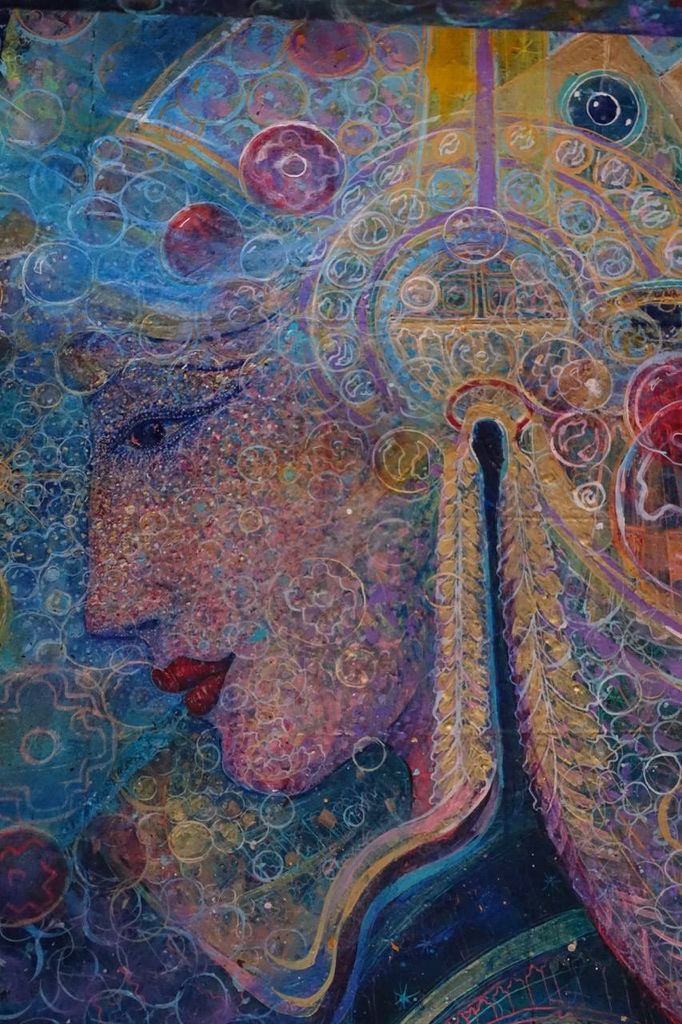 McCloskey said he will continue to host events at his home to allow the public to experience his art and partake in community gatherings.
Students who appreciate art should take advantage of McCloskey's presence in Malibu and attend one of the various events that are shared on the foundation's Facebook page.
___________
Follow the Pepperdine Graphic on Twitter: @PeppGraphic