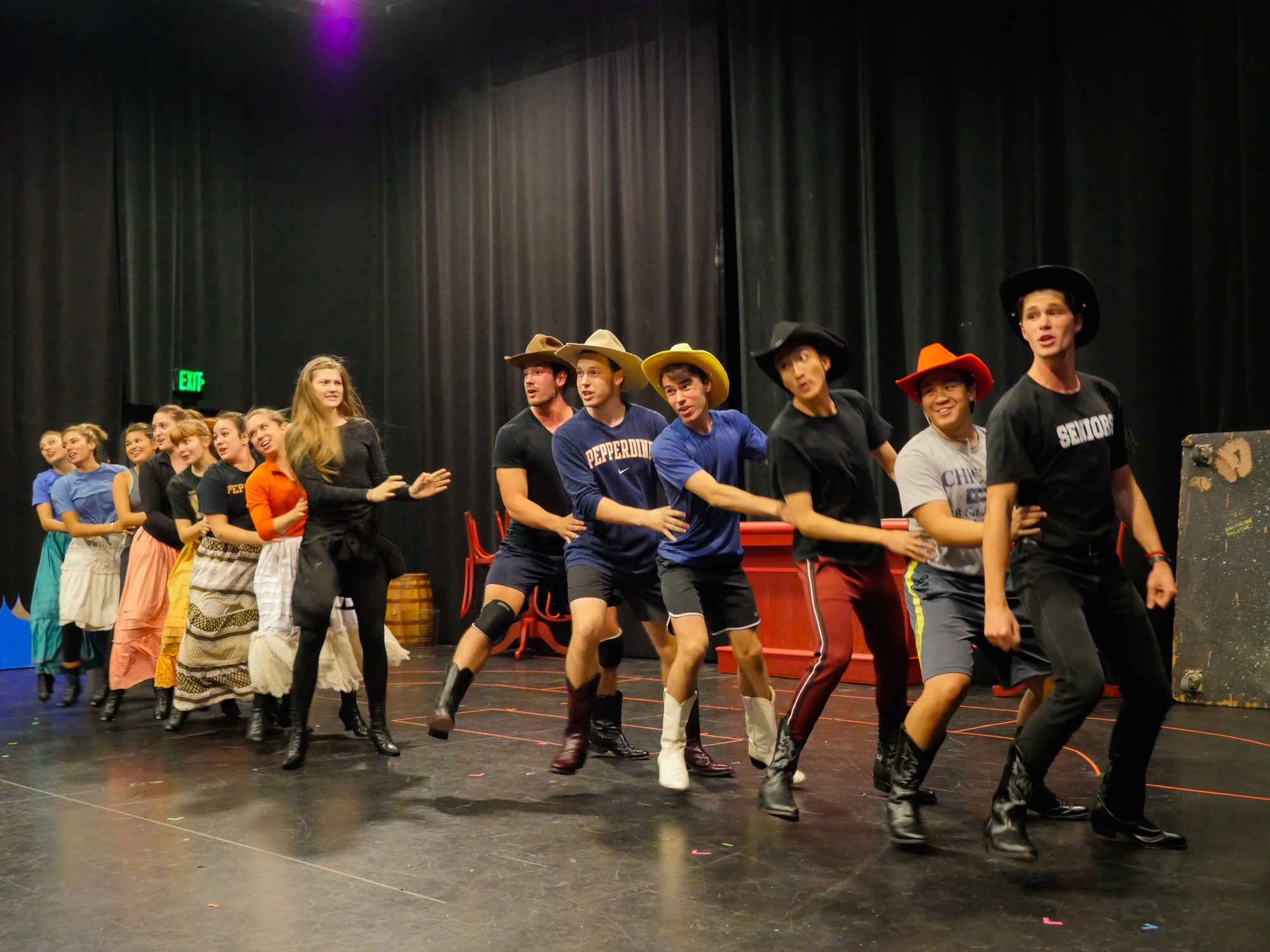 Photos by Kaelin Mendez
The cast and crew of "Curtains" will perform a one-night engagement Tuesday, Nov. 27 at 7:30 p.m., in Smothers Theatre.
The cast and crew of Pepperdine's Theatre Department "Curtains" had to cancel their show on the same day as their opening night due to the Woolsey fire. On Nov. 9 the cast and crew of "Curtains" was in the middle of their last dress rehearsal when they were notified they needed to evacuate and seek shelter. "Curtains" was scheduled to run from Nov. 9 until Nov. 17.
"I was heartbroken and so disappointed," sophomore Theatre and Music major Sydney Demaria wrote in an email. "Months of work went into this show, and we were in the final stretch of the rehearsal process and ready to share our show with an audience."
She said she was glad to be safe but could not wait to find out when she would be able to perform again.
"The wait to receive the email about our one-night only performance was excruciating, but there was unbelievable joy when we received the good news," Demaria wrote.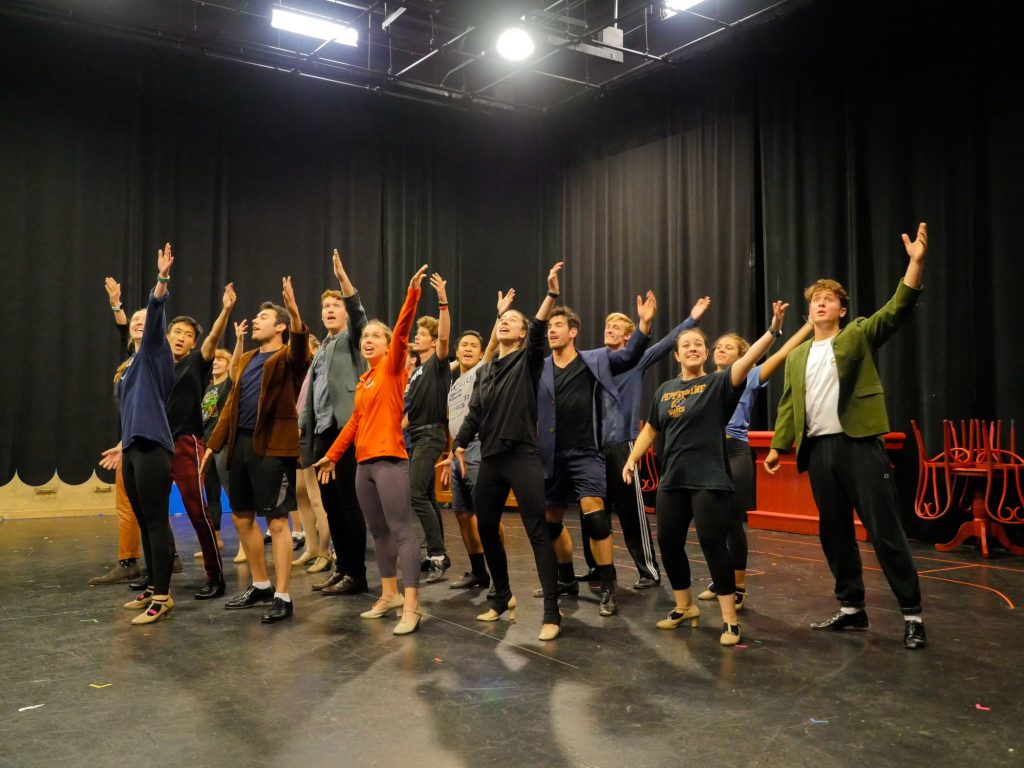 Directed by Theatre Professor Kelly Todd, "Curtains" is set in Boston and is a story about the investigation of a girl who faints and dies on the opening night of a musical.
The cast and crew of the musical are all suspects, and throughout the whole show the audience is trying to figure out who is guilty. The cast consists of 23 students and of those students, 13 have named parts.
"It's a comedy and more of a whodunnit type of thing," Todd said "It sounds serious, but it is not at all. It is a slapstick silly comedy."
The cast auditioned for the musical during the first week of school and went through several rounds before they chose the members of the cast.
Todd said working with the students is the most rewarding thing for her and loves that she gets to watch them grow each year.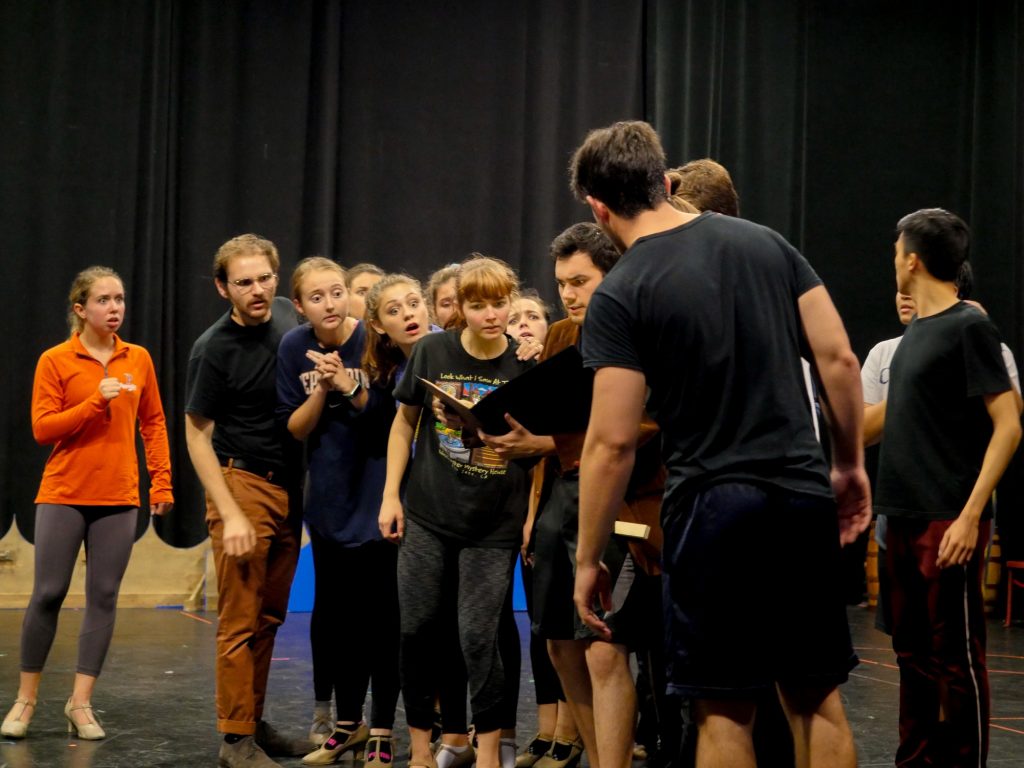 "In a university setting, you get students [in their] freshman, sophomore, junior and senior year, and you get to see them grow and how they develop as artists and sort of launching their careers," Todd said. "It's really a joy and a pleasure to get to work with students for four years on making musical theatre."
She said she and the cast are ready to be back together to enjoy this one-time performance.
"We were all disappointed to not have been able to do the entire run with all of the technical elements, but the joy of being able to do this one performance when we get back together is such a beacon of light during this challenging time," Todd said.
Todd said the audience can expect to see "sick" production numbers, lots of singing, dancing and a bit of a love story. She said it is a fun mystery to follow and solve as the musical goes on.
"I am more than excited to be back on stage with the people I love most, doing what we love most," Demaria wrote. "I cannot wait to hug everyone and to get to finally share our show with an audience. We are definitely ready to make people laugh and to present the culmination of months of work."
Tickets are free and open to the public and can be found here.
__________
Follow the Pepperdine Graphic on Twitter: @PeppGraphic